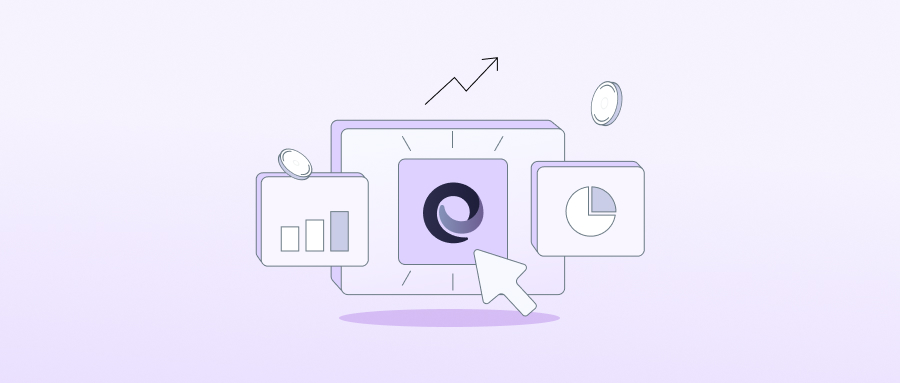 Tokenlon
Tokenlon's trading volume is $76,516,181.85, an increase of 3.29% over last week, with 1,297 weekly trading addresses and 2,906 transactions.
This week, the Tokenlon transaction fee gained $106,551.38, the net profit was $102,860.37, the current transaction fee balance was $811,703.27, with the Tokenlon 5.0 protocol cumulative transaction fee at $43,762,243.39 . The community treasury balance is at $1,784,228.58(without deducting miner fees).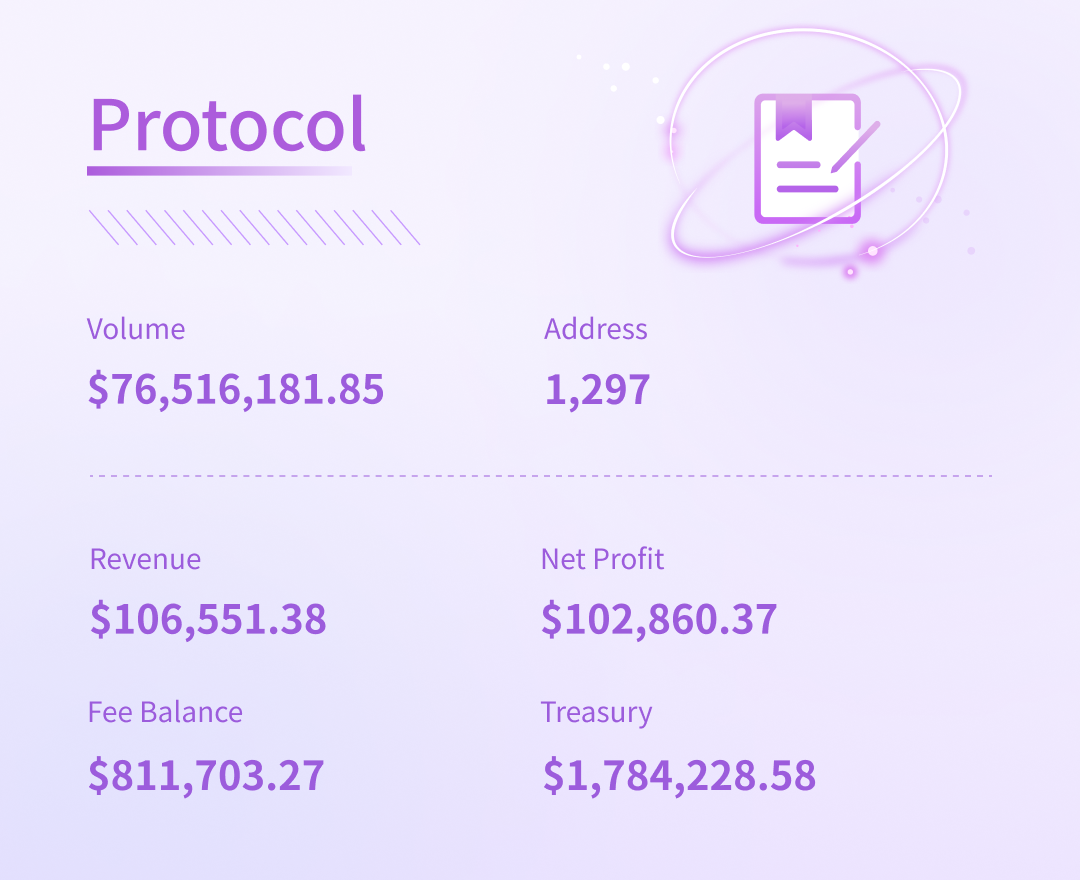 LON
Staked LON is at 55,215,568.37 taking 64.87% of the total staked position. 71,488 LON were bought back this week, and the monthly APY is expected to be 10.25%. Uniswap and Sushiswap AMM liquidity pools staked 6,857,779 LON, accounting for 8.05% of the total staked positions. The cumulative staked LON accounted for more than 72.92%.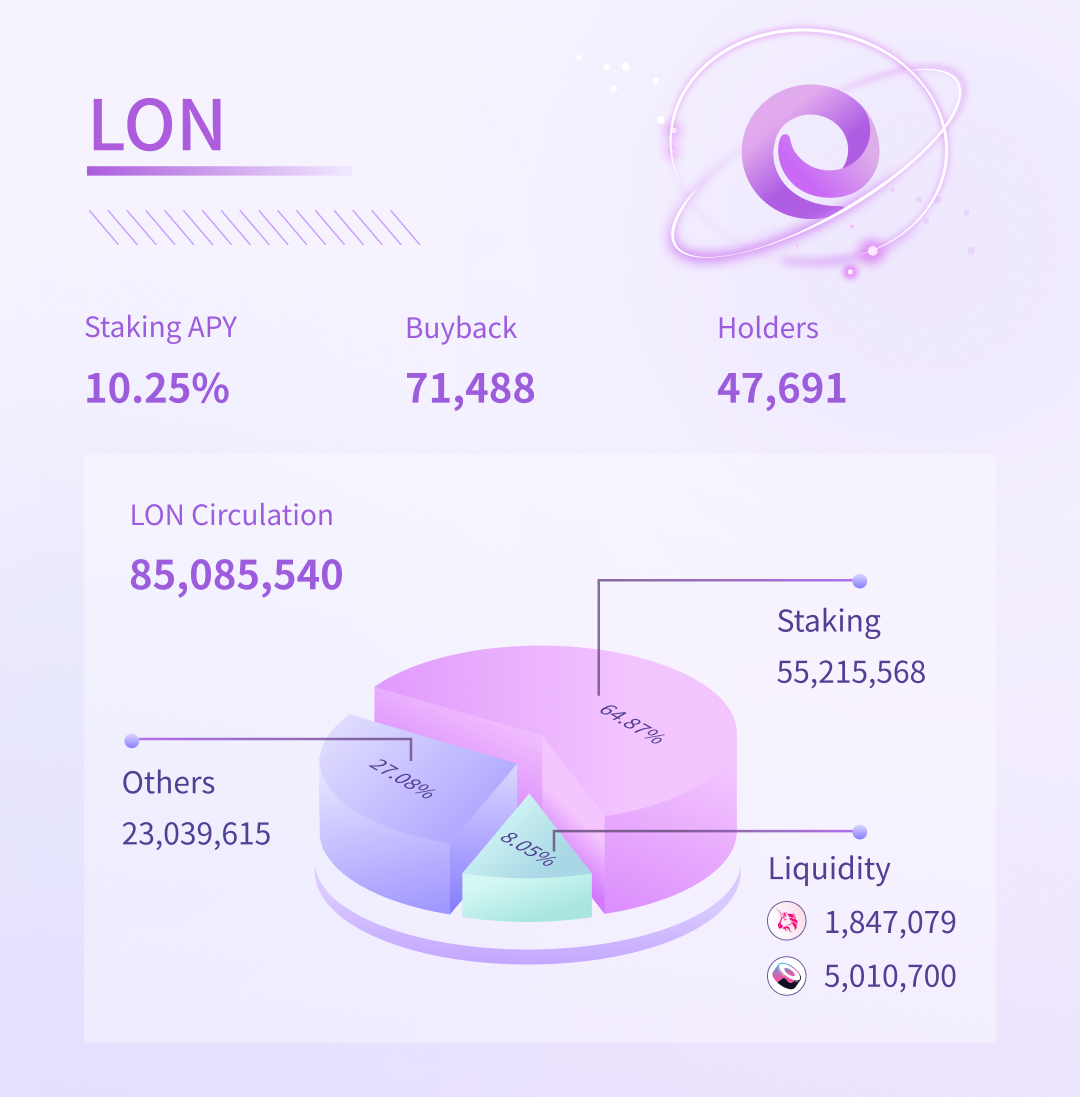 Product & Tech
Limit Order deployment on ETH mainnet

Combined with UI optimization to do regression testing this week, and will reach the status of pending release in the near future

Limit Order UI improvements

Completed development, releasing after China holidays

Limit Order mobile entry

Evaluation of the product transformation plan completed, and will be swiftly implemented after the holidays

WETH tool

Currently in design stages

Tokenlon 5.3.0 contract upgrade

Development of the upgrade timeline and milestones

NFT research

Focused on marketplace aggregation this week, and completion of internal technical synchronizations
Marketing & Community
LON trade mining

The 15th phase of trade mining has successfully completed. The 14th phase generated a total reward of 655,922.85 LON, and 4,551 addresses participated in this trade mining phase. The total contributed transaction volume is $596,4166,609.76. If you participated in this phase of trade mining, you can check your earnings

here

.

Learn & Earn Q&A rewards content preparation

The campaign will start in October

Participation in Token2049 in Singapore

Q3 OKR review & Q4 OKR planning

A retrospective of Q3 OKRs and complete Q4 roadmaps. Q4 will generally focus on improving and upgrading the Tokenlon protocol.
Tokenlon Services
Instant swaps: The main swap on ETH mainnet

Limit Orders: Deployed on Arbitrum network
Others
A user traded 1.8 million cUSDC on Uniswap and ended up with 500 USDC this week. The extreme slippage was caused by the lack of liquidity on Uniswap's cUSDC <> USDC pair. The slippage was also caused by the MEV attack.
As a user of Tokenlon though, you don't need to worry about such issues as Tokenlon automatically checks the on-chain slippage on every trade, as well as our unique RFQ (professional market maker) mode and completely avoid MEV attacks. You can read more about RFQ here.
Important Risk Warning
Tokenlon,
2022.09.30
Contact us
Notes
Digital Assets are highly volatile and unpredictable. Please do your research before trading.