On July 27, the US Federal Reserve raised interest rates for the fourth time this year and the 2nd time in a row by 0.75 percentage points. Immediately as a reaction, ETH and BTC breached $1,700 and $24,000 respectively this week. When the market situation is volatile, you can use the Tokenlon instant swap launched on Arbitrum limit order, which allows you to execute the transaction automatically when the market price reaches the preset value, to avoid missing out on market changes.
Tokenlon
Tokenlon 's trading volume this week was $129,266,618.2, an increase of 9.19% from last week, and the trading volume for two consecutive weeks exceeded $100 million. The weekly trading addresses was 1,309, the number of transactions was 3,251, and the average daily trading volume was $18,466,659.75.
This week's transaction fee was $243,836.00, the net profit was $232,495.00, and the net profit in July was $717,457.12. The historical transaction fee of the Tokenlon 5.0 protocol was

$42,475,248.41

;

The balance of the community treasury is at

$2,039,024.54

(without deducting miner fees)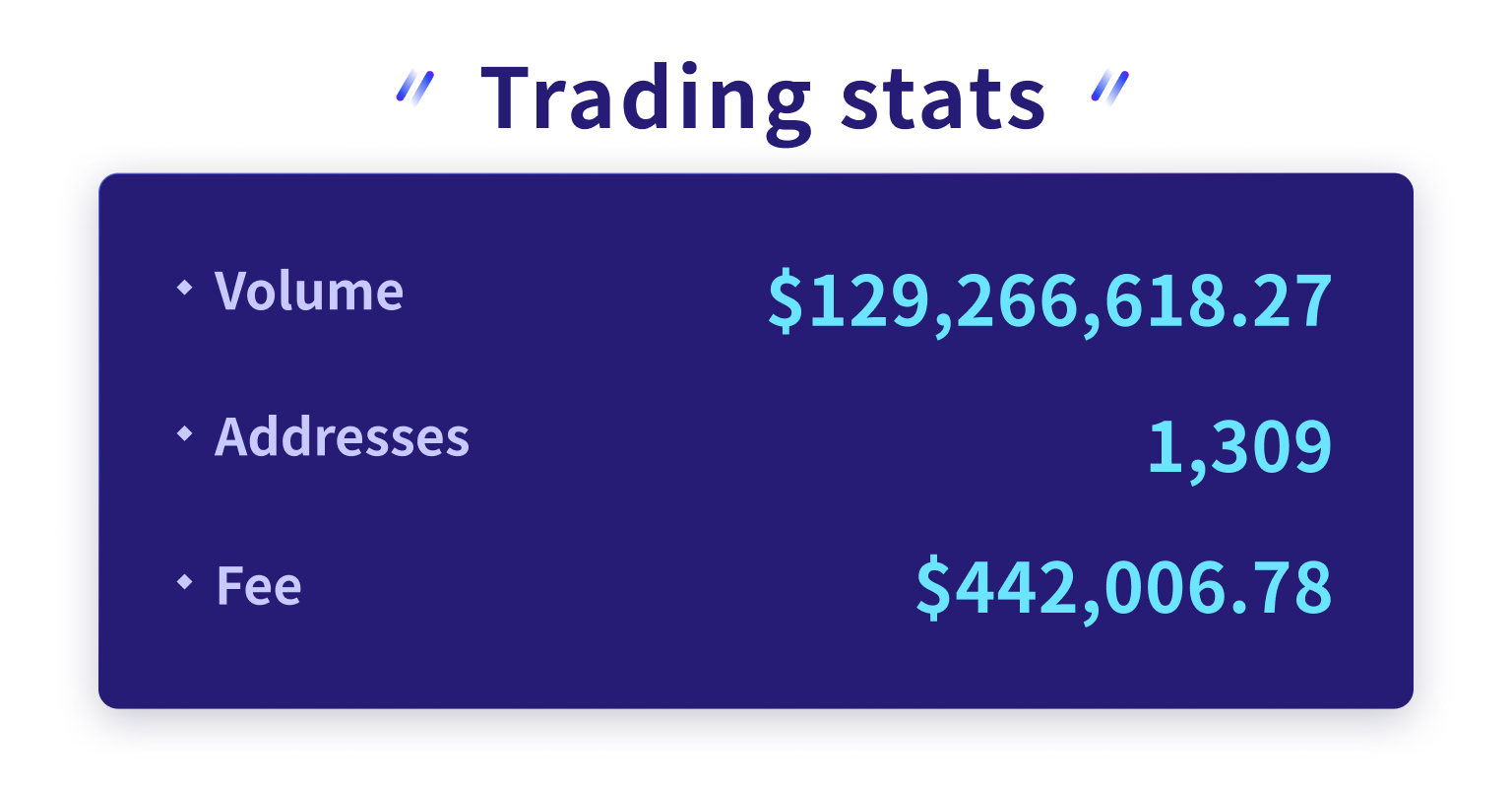 LON
This week's staked LON is higher than the previous week by 1,173,537 LON, breaking through 50 million again, to 50,358,488, accounting for 59.8% of the total staked position, the annualized staking income (monthly) was 41.19%, Uniswap and Sushiswap AMM liquidity pool staked 7,074,990 LON, accounting for 8.4% of the total staked position %, and the cumulative staked volume of LON accounts for more than 68.2%. This week, LON bought back 156,150 LONs, accumulatively bought back 11,038,651.55 LON.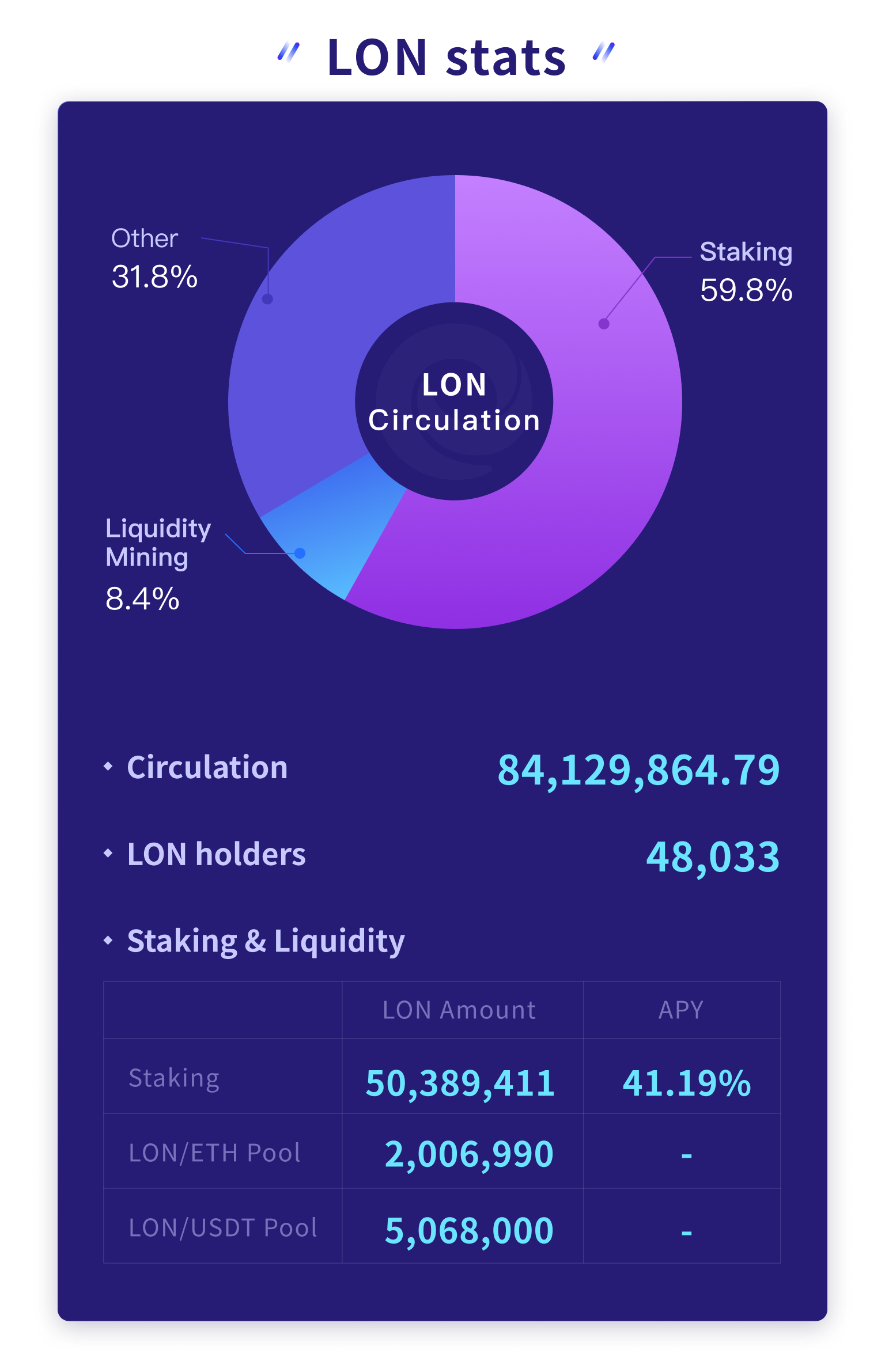 Product & Tech
Revised imBTC-related data on Tokenlon's official website

Optimized the token list times when users are trading

Data monitoring and analysis of the Limit Order function on Kanban board

Tokenlon Instant exchange quote system

Faster speeds in obtaining market price, and communications with quotation market makers to ensure timely and accurate information

Design draft for Arbitrum limit orders to improve order execution rates

Completed Tokenlon's official website upgraded design scheme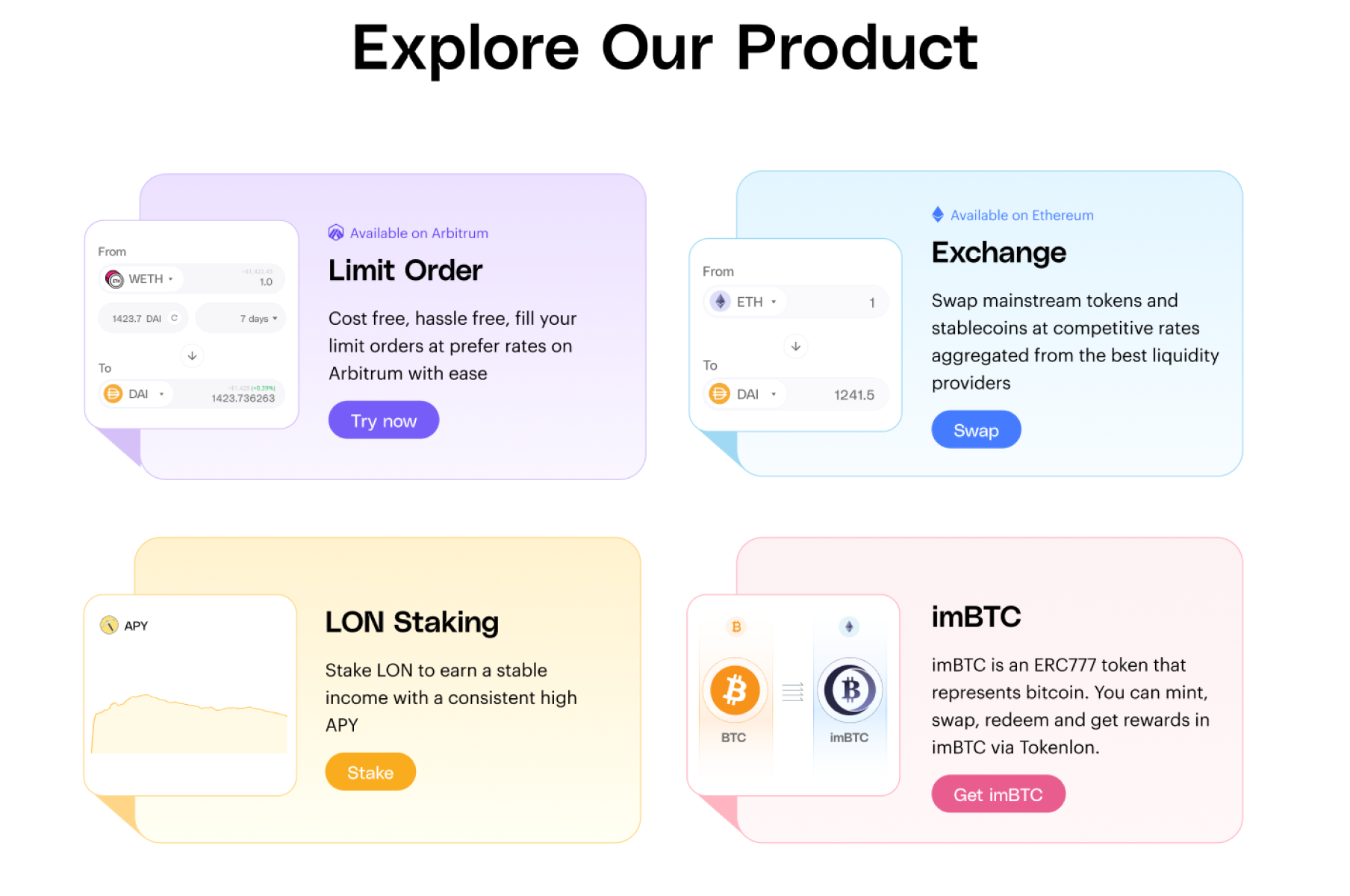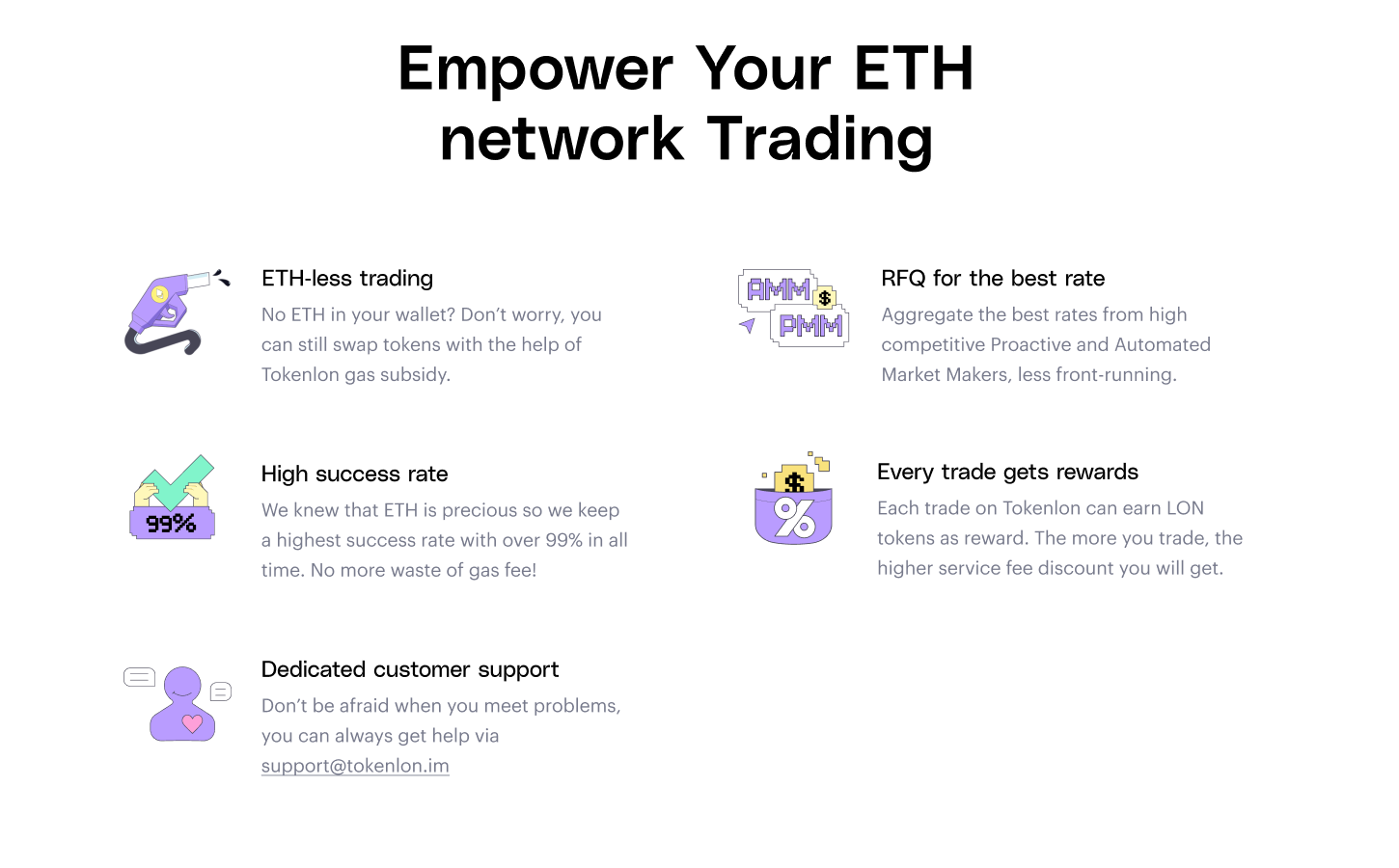 Marketing & Community
Community AMA activity

Collaboration with Fluid Finance for AMAs in both communities. You can check it out at

Tokenlon Discord

Tokenlon 3rd Anniversary plans

Tokenlon is about to celebrate its 3rd birthday. The team has conducted many brainstorms, and related activities will be carried out in the next few weeks. If you have any suggestions for our 3rd anniversary event, you are welcome to let us know in

Discord

NFT market research

More research done on NFT market trading products
The current number of Twitter followers is 13,613; the number of DIscord members is 2,787. Please follow our social media to get the latest announcements and updates!
Tokenlon Product Tutorials
Important Risk Warning
Tokenlon,
2022.07.29
Contact us
Notes
Digital Assets are highly volatile and unpredictable. Please do your research before trading.