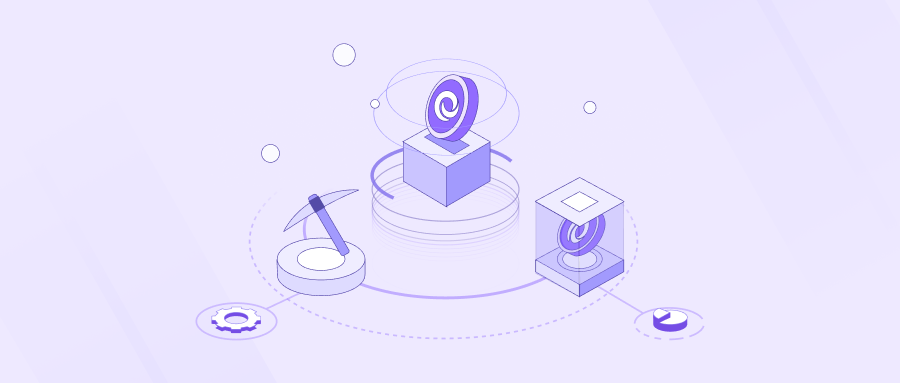 Tokenlon officially launched LON tokenomics on 1st April 2021, marking the first year since launch! Under the new tokenomics, users could take part in LON staking buyback and trade mining, the 3 important components of this mechanism.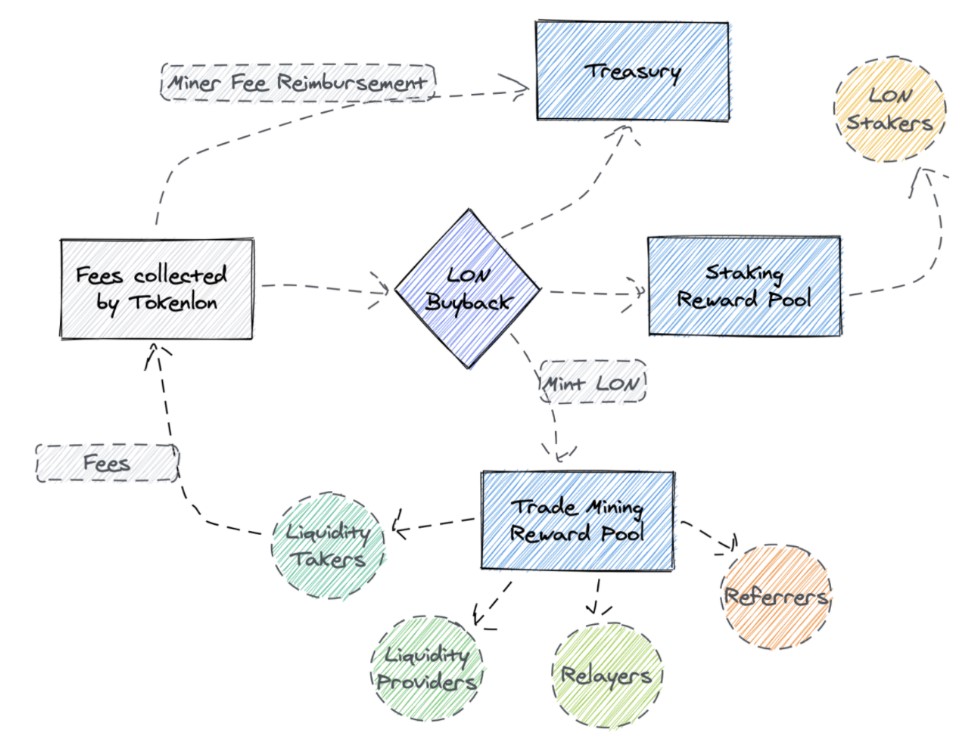 How has the LON ecosystem performed for LON staking, buyback and trade mining over this one year? More importantly, in what areas could we have performed better and how will we improved LON tokenomics moving forward?
Let's recap on-chain data over the past year!
Note: The data below were taken from 1st April 2021, 16:00 UTC+8 to 1st April 2022, 16:00 UTC+8
Just to recap, all transaction fees earned on Tokenlon are used to buyback LON on the open market. The LON bought back are then transferred to the LON treasury and to the staking pool.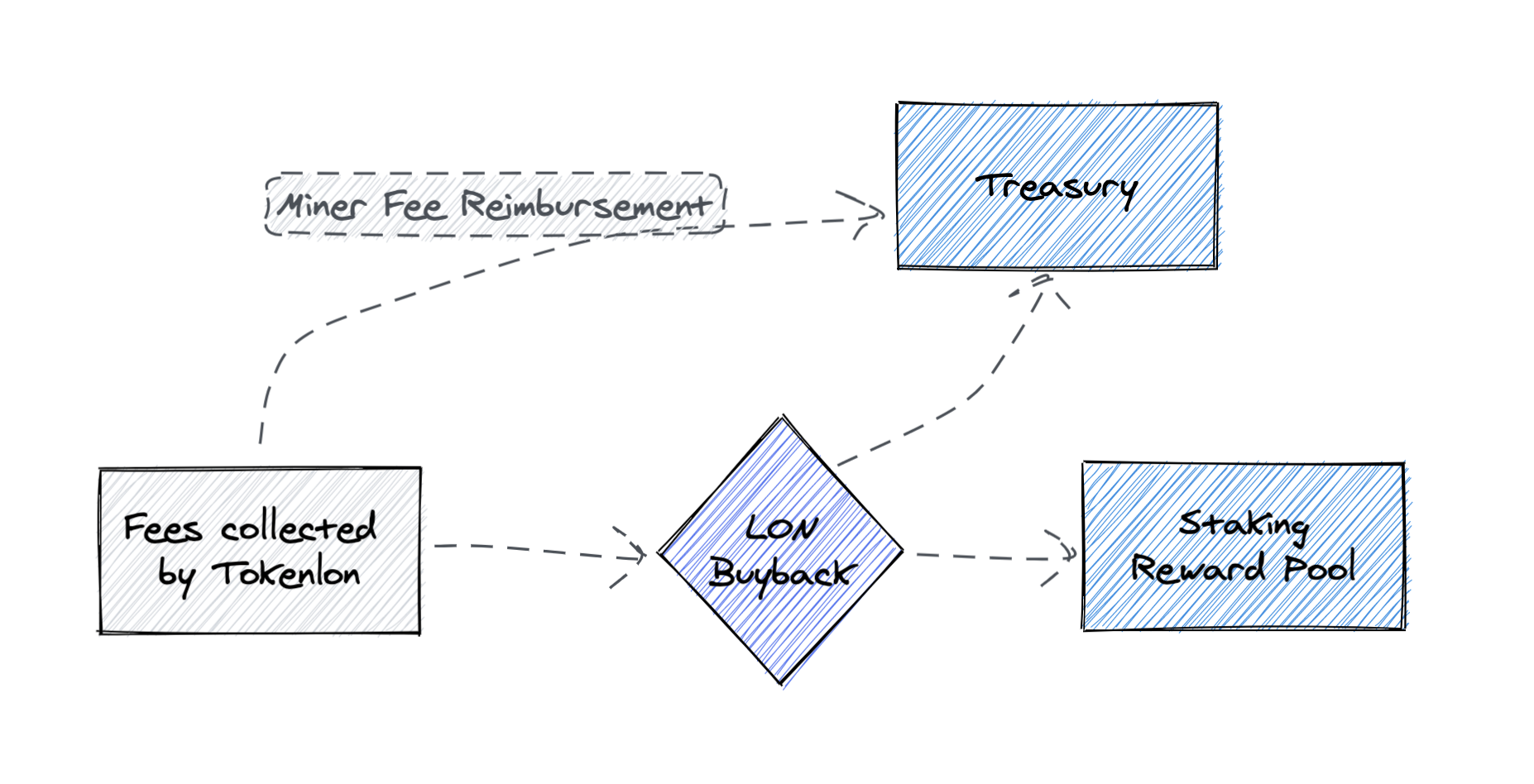 Since the LON buyback was launched, some key statistics were as follows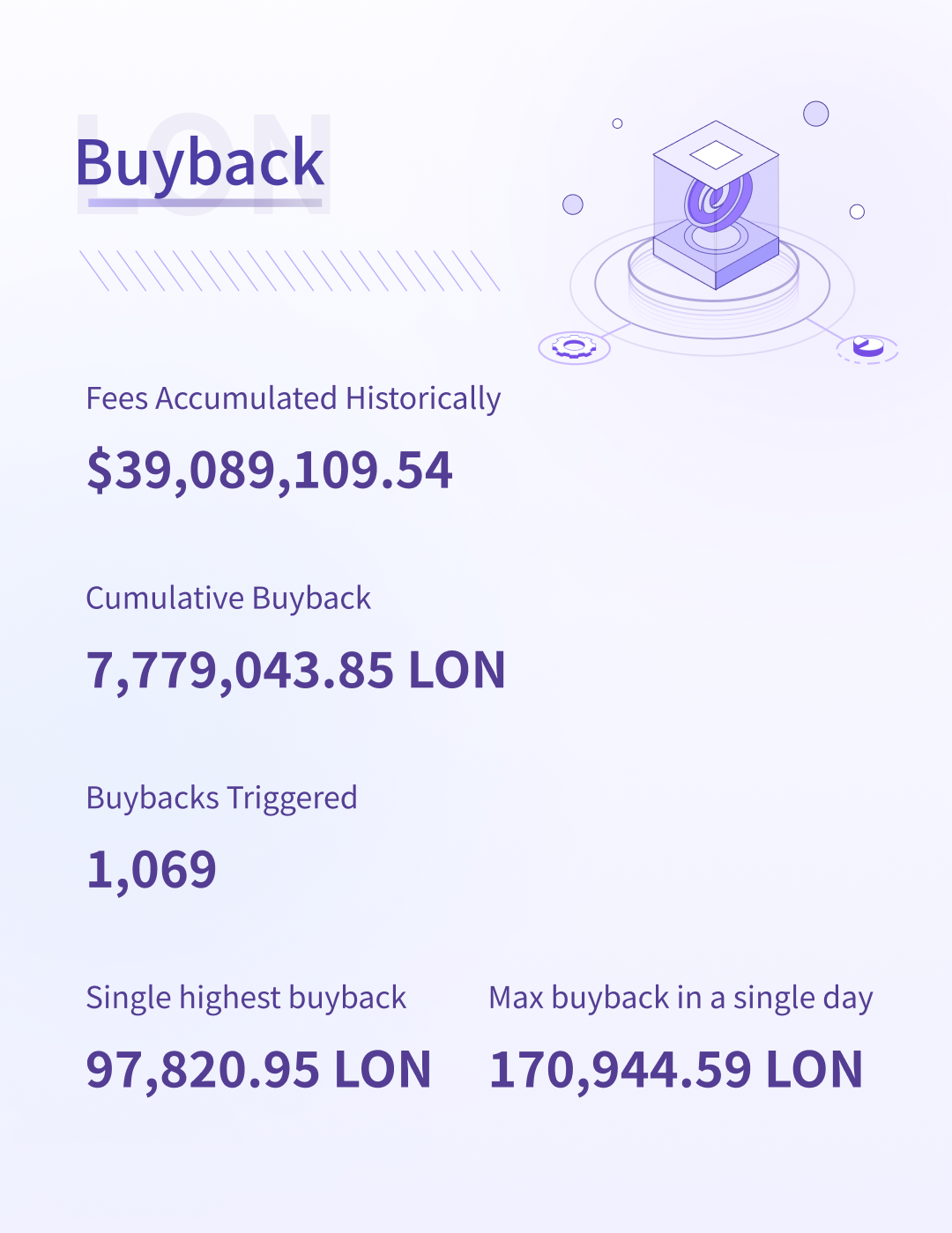 During this period, the Ethereum gas fees skyrocketed, as NFT and Gamefi projects were in high demand. This made buybacks expensive, which led to way fewer buybacks being triggered. The Tokenlon team offered gas fee subsidies three times for users to buy back, but this did not solve the problem for the long-term.
We welcome you to join our Discord to discuss the topics of what other tokens should make up the LON treasury, for the team to weather both bull and bear markets.
LON staking offered LON holders another utility of the token. Now LON holders can stake on top of receiving discounts on transaction fees and the right to vote on Tokenlon Improvement Proposals (TIPs)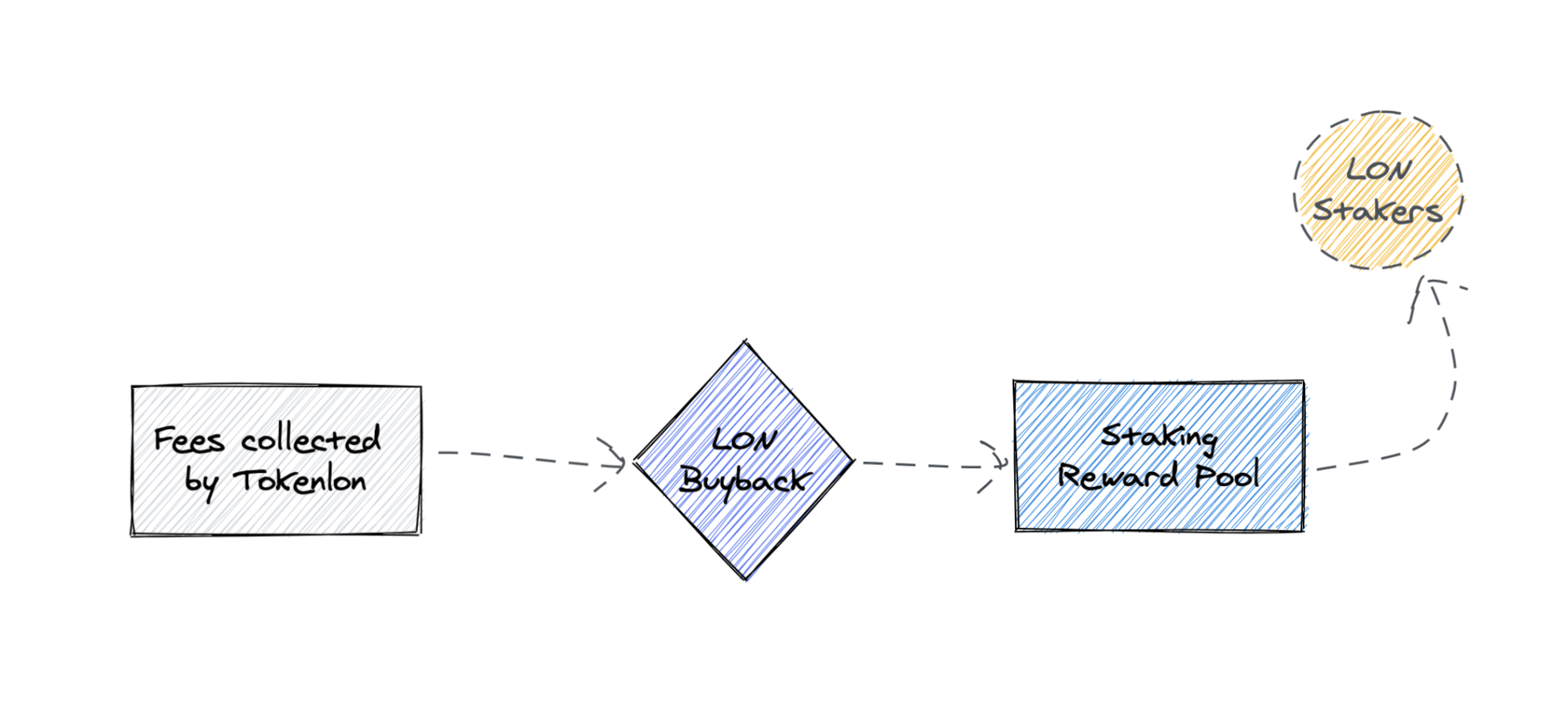 60% of LON bought back are distributed to the stalking pool. The staking APY over this one year has been relatively decent. Some key results were as follows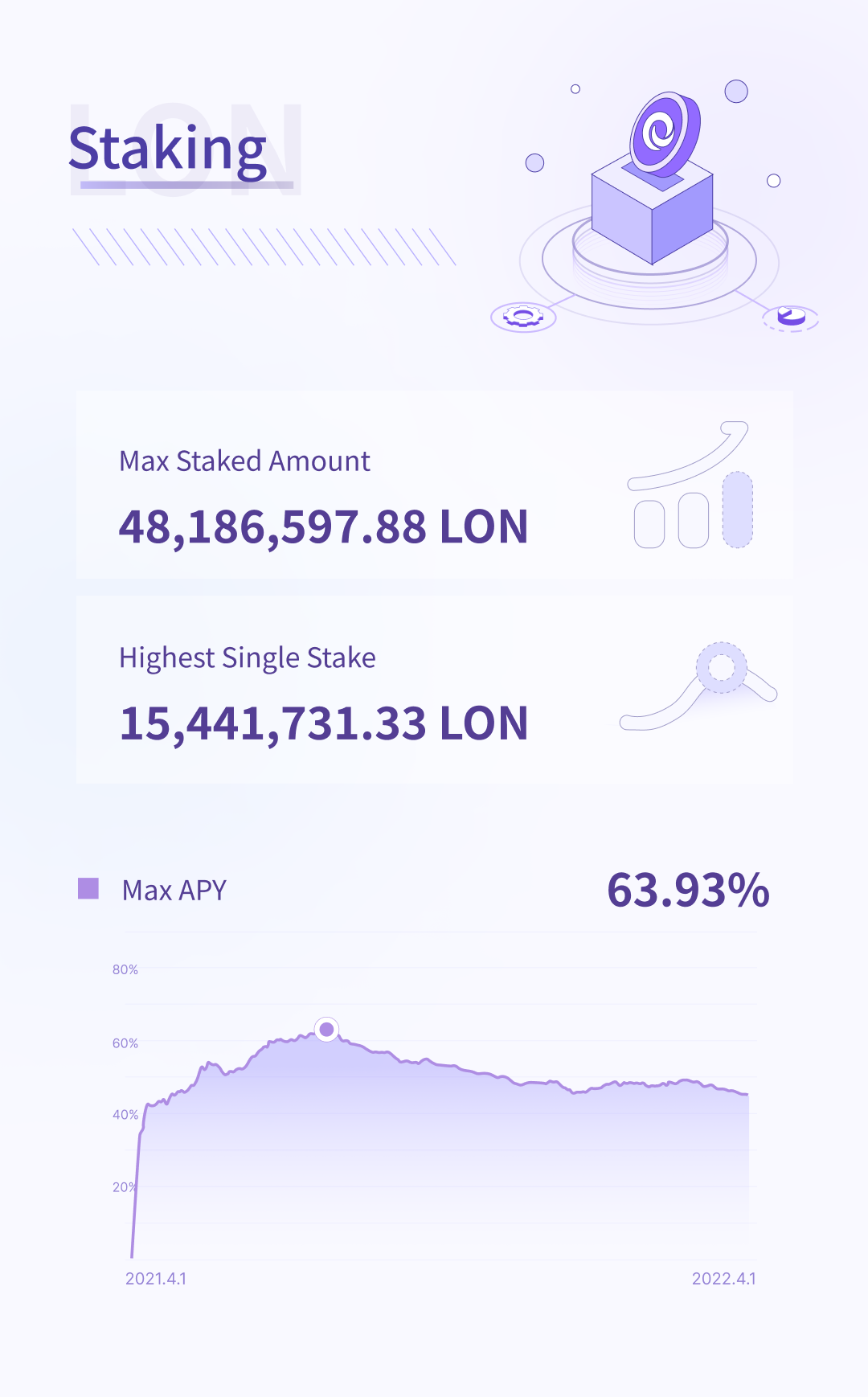 For a detailed breakdown of the staking amount and number of wallet addresses that participated, check out the list below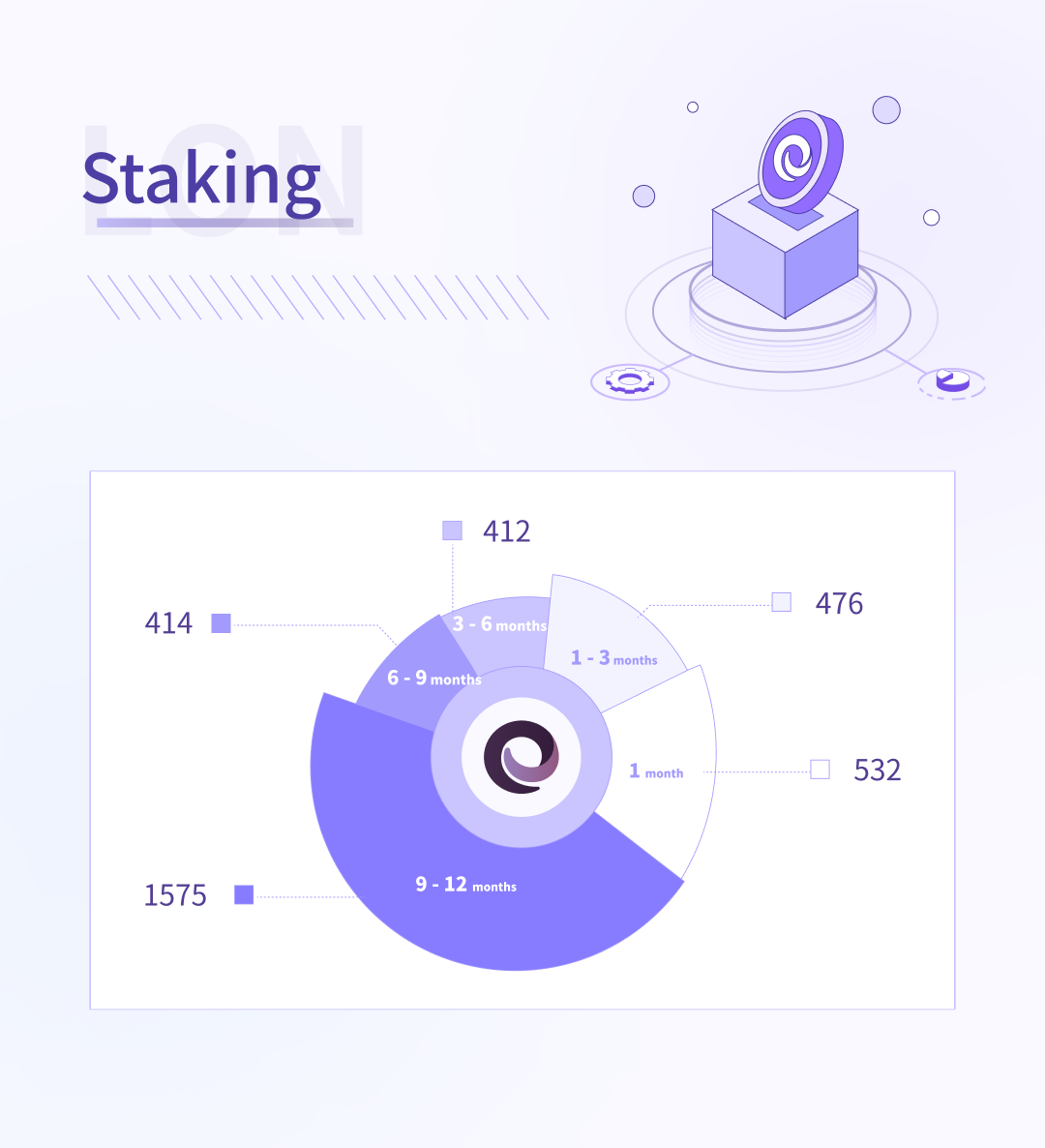 While staking performance has been decent, there are areas of improvement we are considering, such as giving more benefits to stakers and distributing other tokens to the stalking pool.
Before LON reaches the hard cap of 100 Million, every buyback triggered will lead to LON being minted. As of now, for each LON bought back, one LON will be minted.
This newly minted LON will be distributed to the trade mining pool, where different ecosystem contributors are rewarded. These are namely the traders (takers), market makers, relayers and referrers.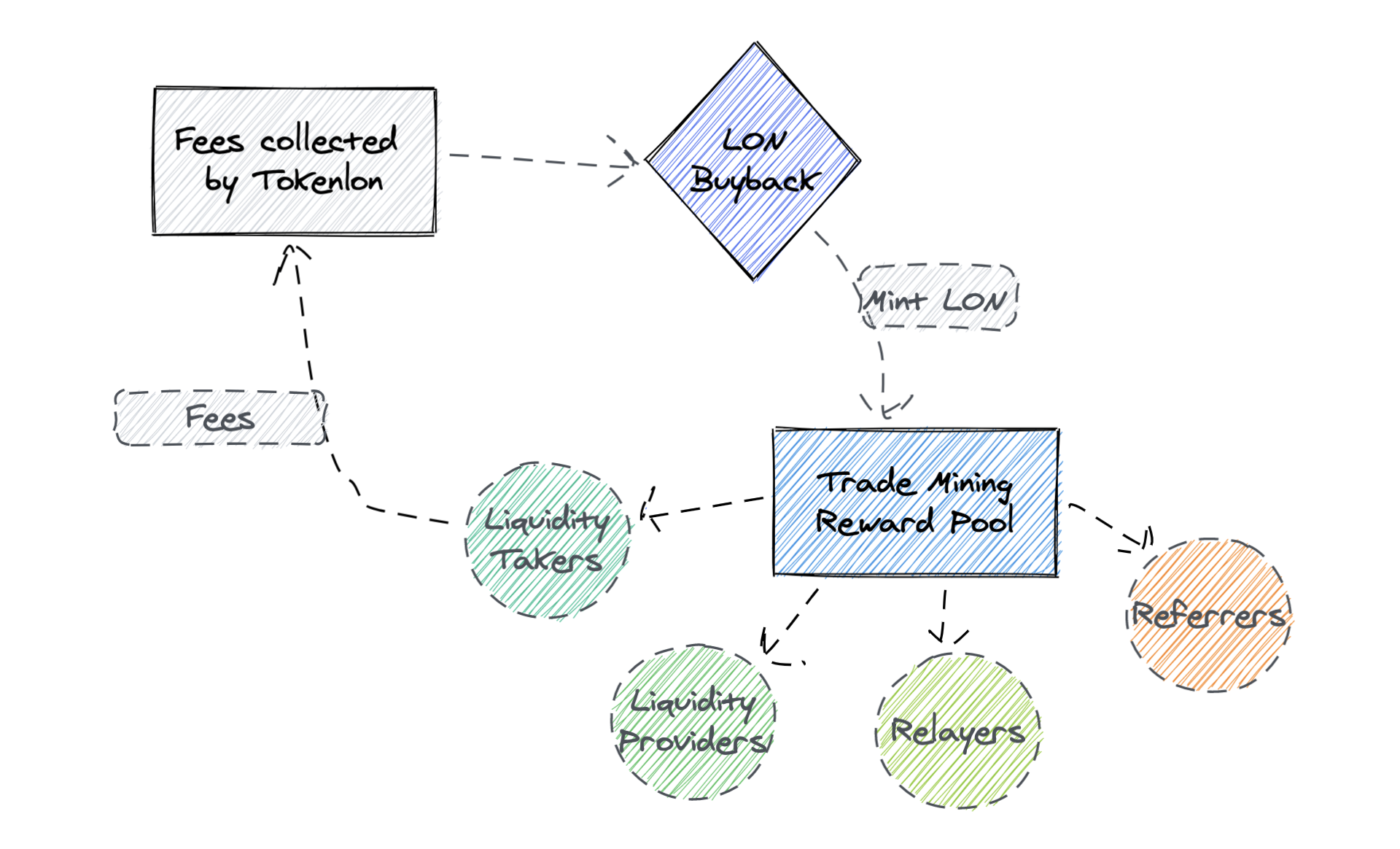 As of now, we are in the tenth phase of trade mining. Baked on the recent TIP to adjust reward allocation, traders will now receive 45% of the trade mining pool, up from 35%. Some key statistics for trade mining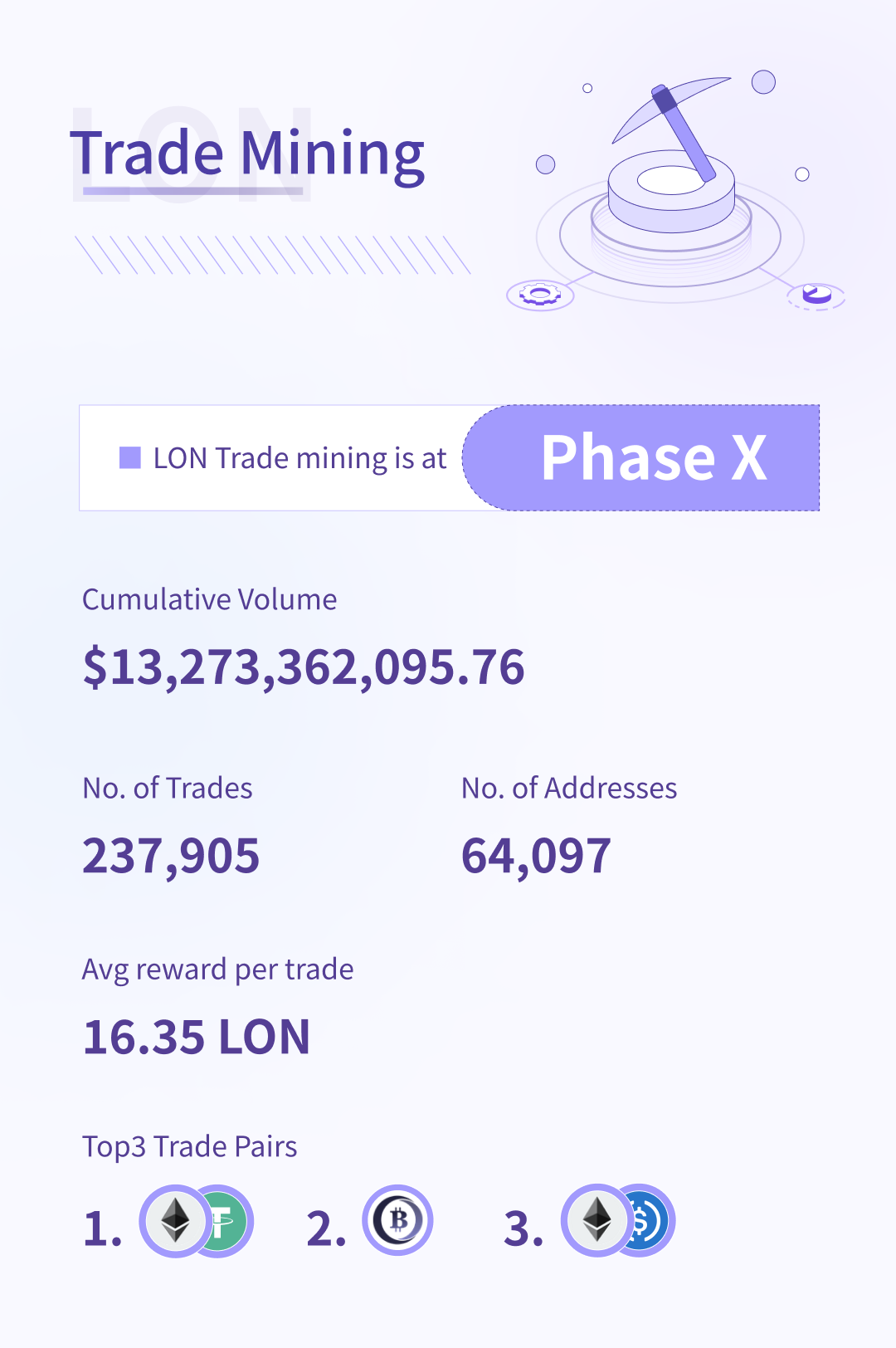 Tokenlon Team
2022.04.18