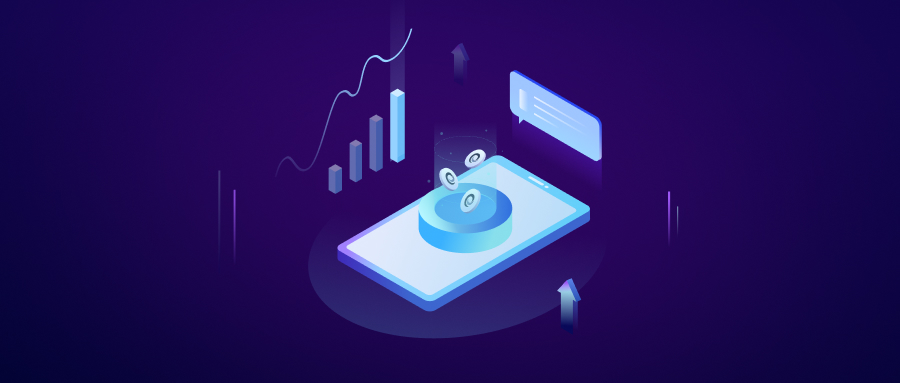 Dear users,
It has been a hectic week for the Tokenlon team and LON holders! As the market started to turn bearish, we realized the 3 TIPs you voted for.
Key thing to note: As of 9th Dec, liquidity mining has ended and trade mining has moved to a new phase, with changes to the reward allocation
Read on for a detailed look at the changes you need to take note of.
Recap of this week
Community & Marketing
Changes made to LON tokenomics

Based on the voting results for TIP 24, 25 and 26, we have made the following changes

Current liquidity mining has ended, as we move to a protocol owned liquidity

Traders will receive 45% of the trade mining reward pool, up from 35%. Rewards for referrers will drop to 5% from 15%

LON buyback will be executed based on the

parameters set by the team

Phase 8 of trade mining begins

Total rewards have increased by 19.94% for phase 7

! Thank you to all users for participating in this phase of trade mining. With this, we have moved to phase 8 of trade mining

Please view the infographic below for full figures on phase 7 of trade mining. If you have any questions on the new LON Tokenomics, please reach out to us on Tokenlon Discord


Product & Tech
Integration of Uniswap V3 volume

To bring you better liquidity and more tokens to trade, our product team is currently working on the Uniswap V3 integration

PMMs to support more trading pairs

We are planning to add more tokens that are supported by our professional market makers to give you better pricing
Statistics
Trading volume for this week has increased by 14.69% from last week. This is in part due to the dip last week that may have triggered users to trade more. Another factor would have been the lower gas fees on Ethereum.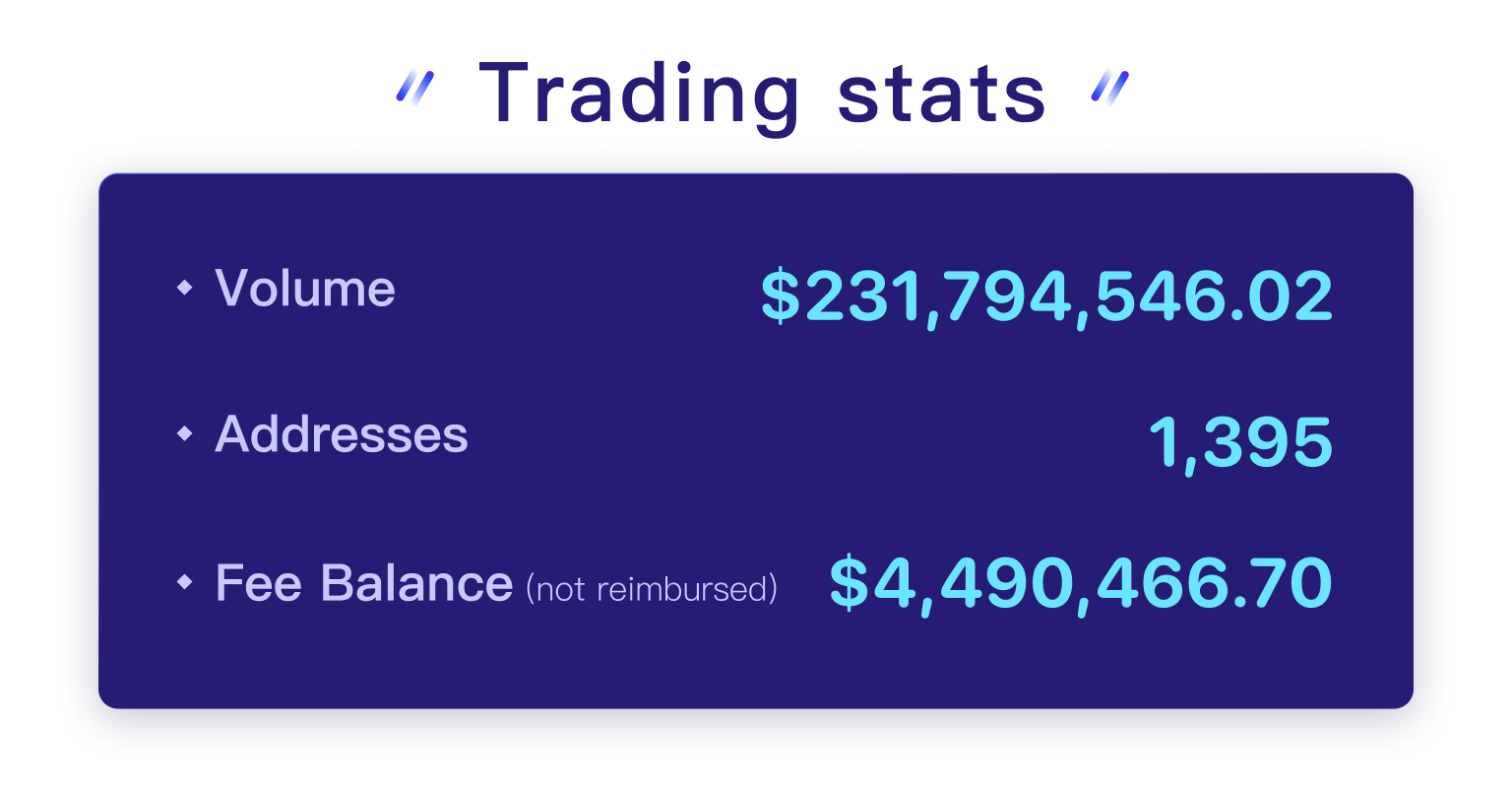 While the team is currently working on layer 2 solutions, we are currently still affected by the gas fees to a large extent.
Based on the results of TIP 24, the protocol is currently owning liquidity for LON/USDT. The remaining 2,690,190 LON that was reserved for liquidity mining and 4,785,168 USDT from platform fees have been transferred to the liquidity pool. Please refer to this transaction record for more details.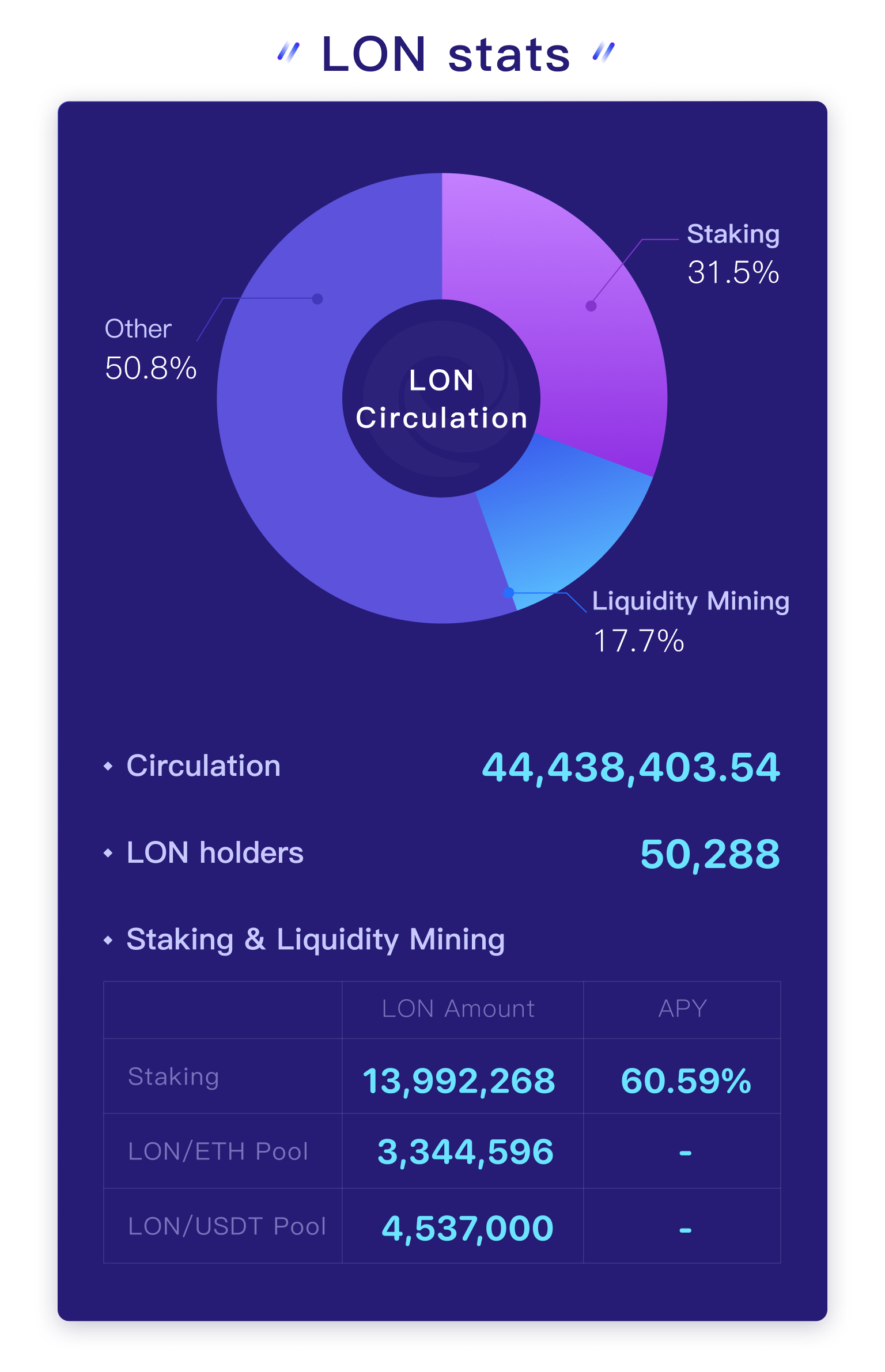 If you have not done so, we would like to encourage you to stake your LON. As of now, we have 13,992,268.49 LON staked, with APY at 60.59%. Click here to start staking your LON!
Work for next week
Preparation for LON 1 Year anniversary celebration

MakerDAO Trading campaign
If you run into any questions or have any suggestions on Tokenlon, you are welcome to join our Discord group and chat with us.
Important Risk Warning
Tokenlon,
2021.10.12
Contact us
Notes
Digital Assets are highly volatile and unpredictable. Please do your research before trading.