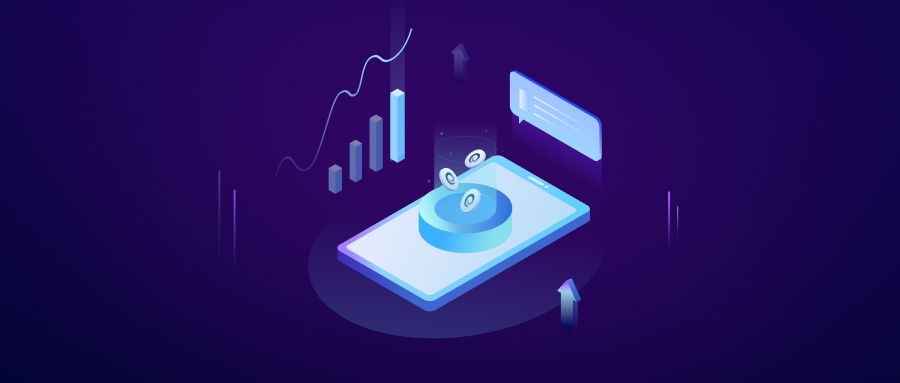 Recap of this week
Maketing/Community
The adjustment of LON economic mechanism

The draft is finished and we will discuss it on Tokenlon governance forum to receive the feedback from community

NFT campaign with imToken

The event will start in the next Saturday, come and join it to stand a chance to win imToken Bulu NFT in limited numbers, more details you can find

here

The onboarding of the new market maker

Listing of ENS

Tokenlon has listed ENS token, the maximum of single trade of ENS is 548 now
Product &Tech Updates
The check of EIP1559 especially in esitimation of gas fee

The confirmation of event trackings for cancelling the trade limit on Tokenlon

The discussion of improvement on the signature of LON buyback

Analyze the utilization rate of Tokenlon miner fees, design a more reasonable method for estimating miner fees, and provide users with the most reasonable gas fees

Improve the experience when users redeem imBTC and solve the amount limitation

Based on the data, analyze the user trading motivation and set up a draft for the optimization of product
This week is amazing, according to the data from Coingecko, BTC and ETH both set a new ATH with $69,044 and $4,878 respectively.
Stats
Tokenlon weekly trading volume is $167,977,155.95 with a 9.57% increase. More data about LON staking and liquidity mining you can see the table below.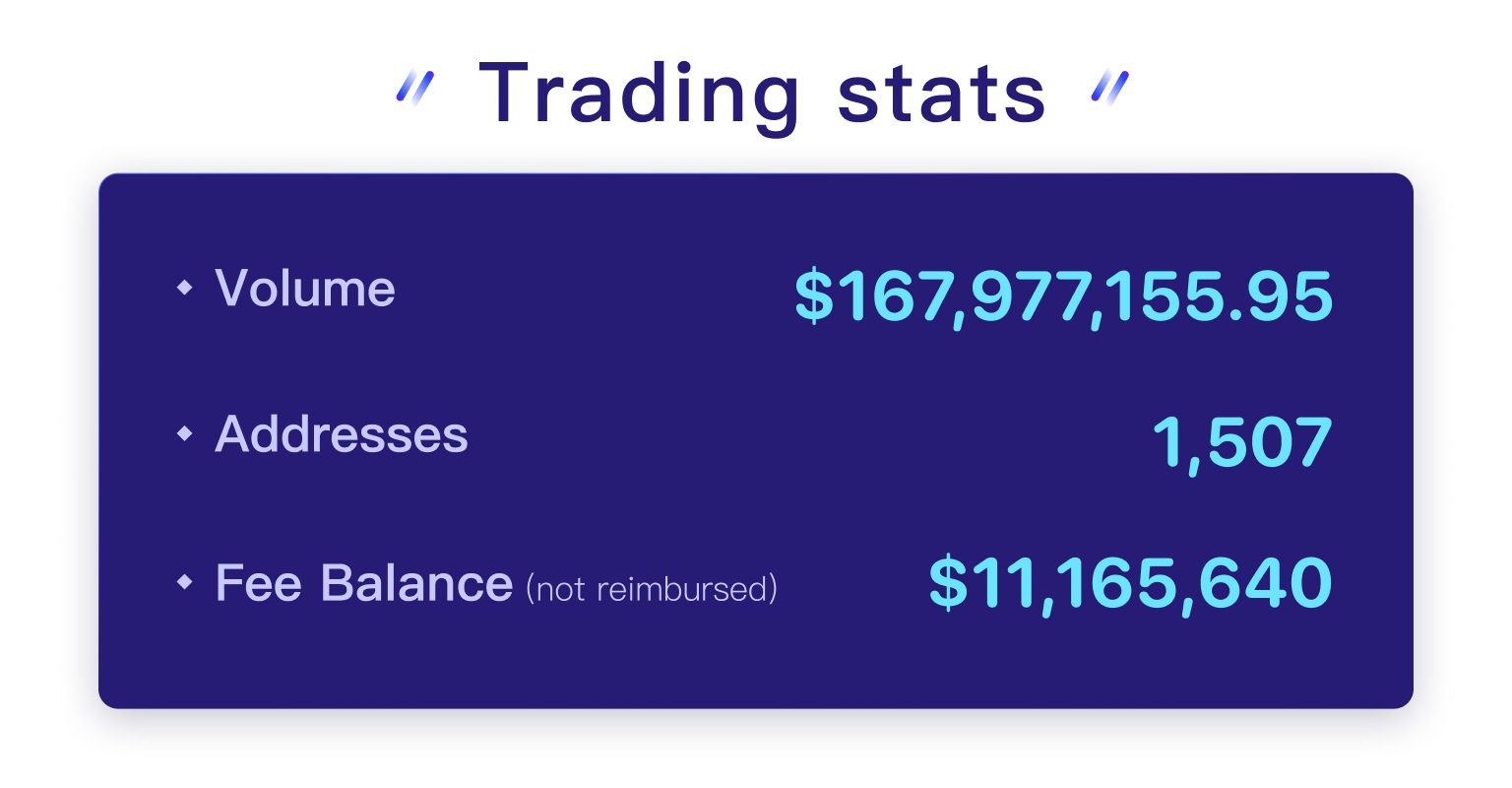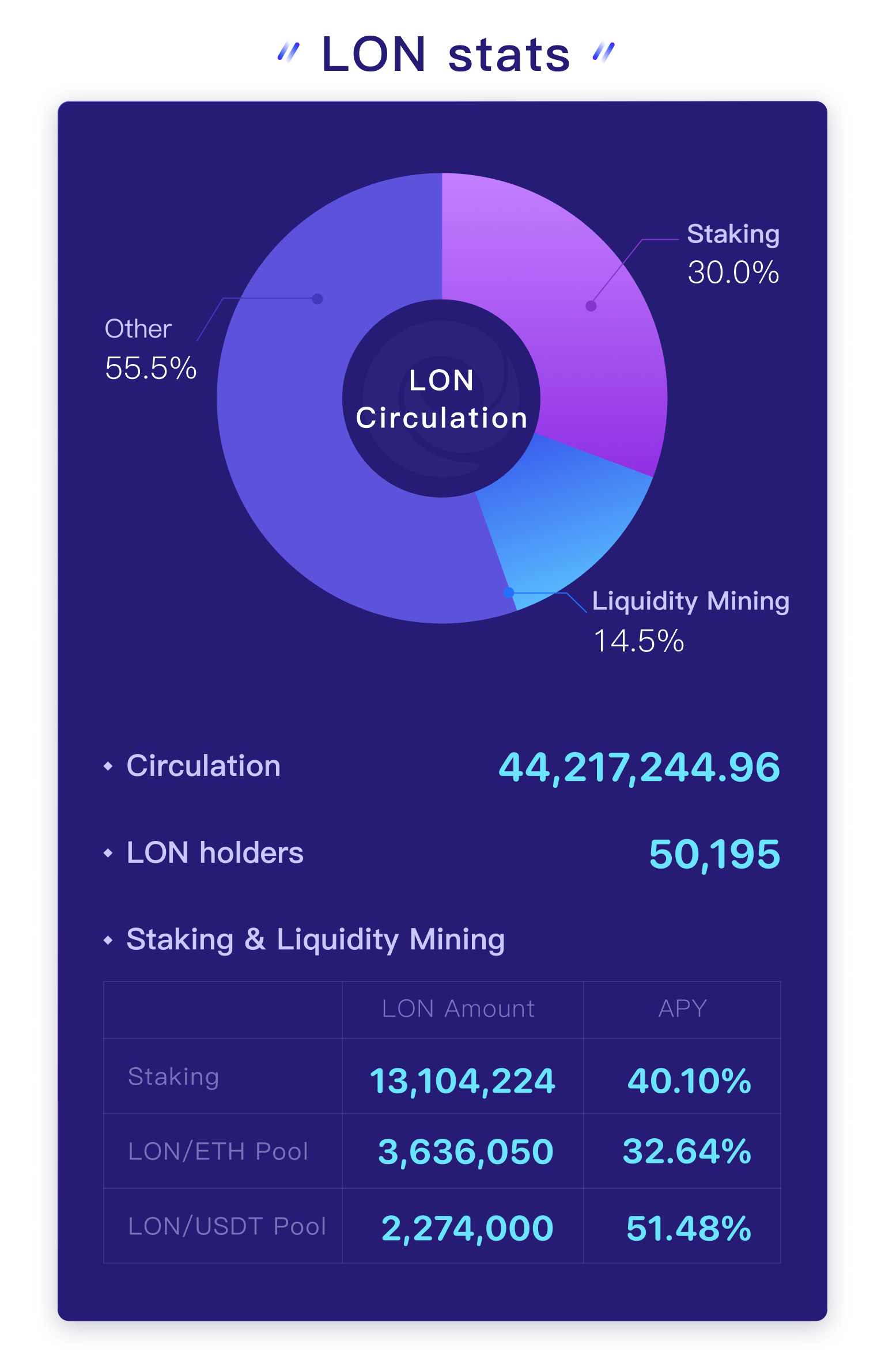 Work for next week
Based on the new draft of LON economic mechanism, we will discuss it on the community and hope can hear your voice

The draft of optimization of Tokenlon web

Communicate with several projects about the potential cooperation opportunities

TIP 23 - Rewards for LON buyback III
If you run into any questions or have any suggestions on Tokenlon, you are welcome to join our Discord group and chat with us.
Important Risk Warning
Tokenlon,
2021.11.12
Contact us
Notes
Digital Assets are highly volatile and unpredictable. Please do your research before trading.