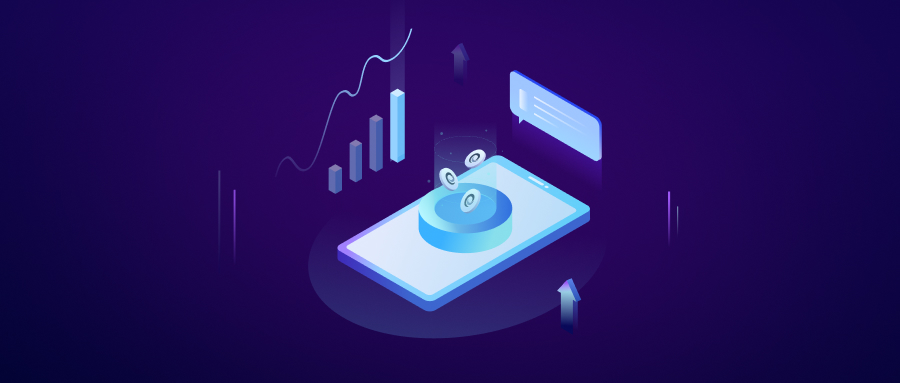 Dear user,
Tokenlon is 2 years old! Founded on 31st July 2019, we have come a long way. Just recently on 1st August, we hit an all-time high of 124,067,889 for our trading volume!
For now, let's give you an update on the latest happenings over the past week
Phase 4 of trade mining has ended

Calculations for phase 4 trade mining rewards have been completed. You can

redeem

your LON now

Phase 5 of trade mining has started!

1,316 new trading pairs to be available on Tokenlon

We are conducting final tests before going live with our new wave of listings

Tokenlon July monthly report

Find out more on Tokenlon's developments in July

here

Tokenlon is expanding internationally

We are currently in internal discussions and will enlist the help of our international users to expand globally. Keep an eye out for our update!
Let's look at some Tokenlon ecosystem statistics
Exchange volume increased by 44% and is at $

334,418,352.20

Number of unique trading address increased by 3.1% to

3,645

Total transaction fee (before deducting for miner fees) is at

$9,143,428.42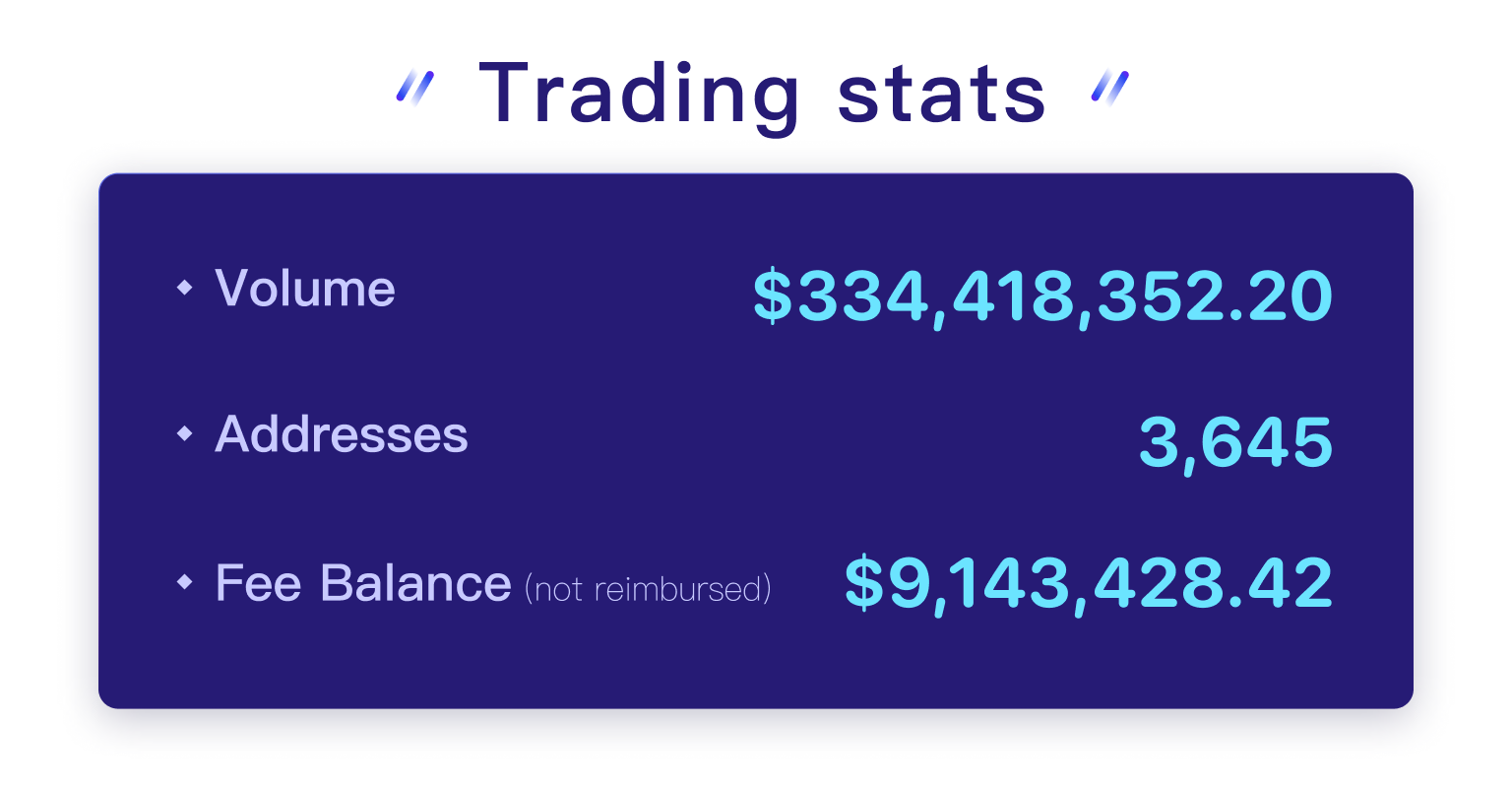 Current LON token supply breakdown
Total LON locked up stands at 17,292,211.72 LON (53.5% of total supply)

APY for

LON/ETH

pool stands at APY 35.87%, with 3,386,582 tokens

APY for

LON/USDT

pool stands at APY 52.74%, with 2,221,001 tokens

Total LON staked is at 12,336,425.99 LON, with a APY of

35.87%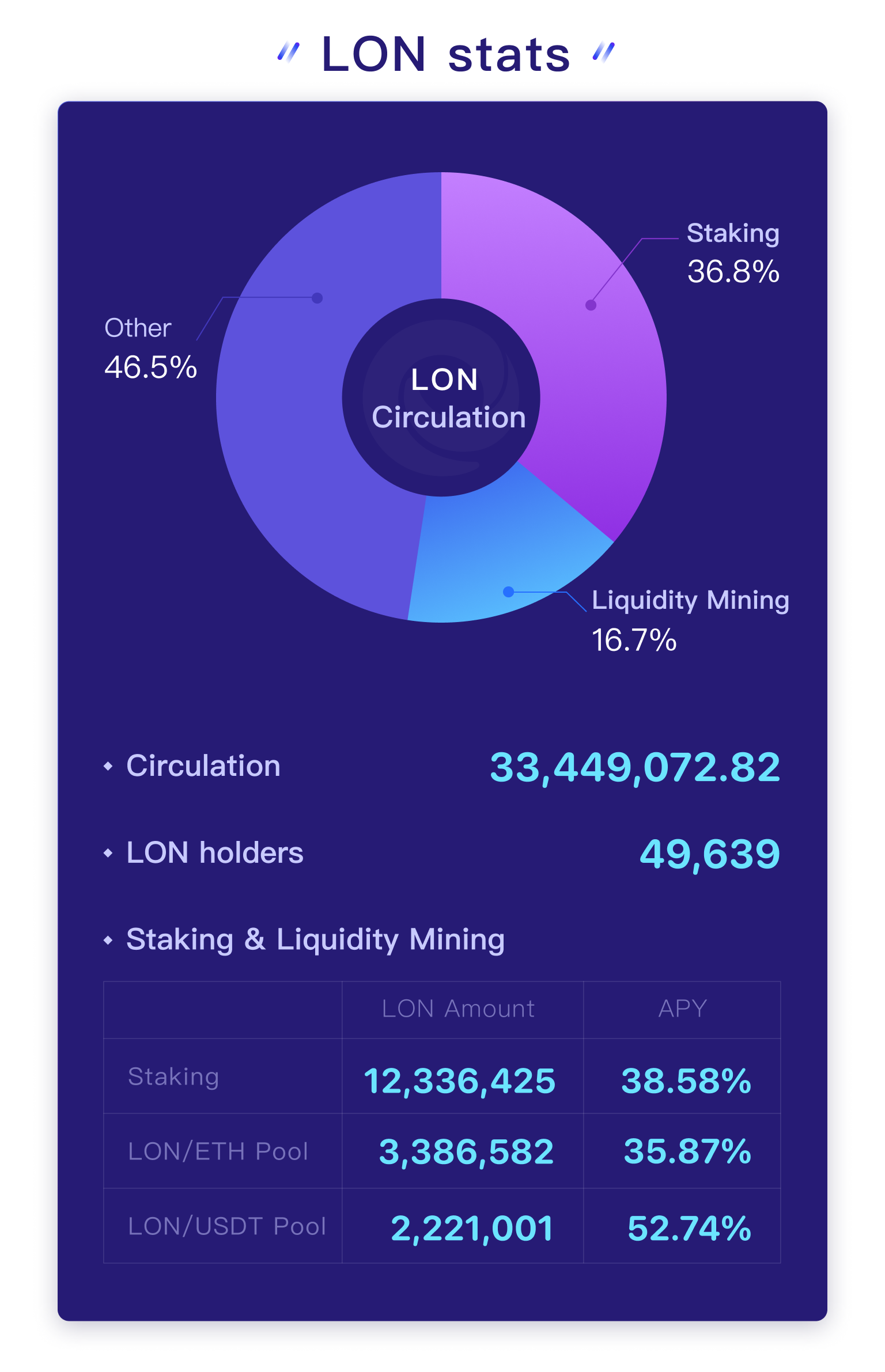 Product & Technology updates
We are still in the process of upgrading Tokenlon front-end and back-end

In addition, we are working on designing Tokenlon layer 2 as well
What you can look forward to next week
Upgrade to Tokenlon infrastructure (front-end and back-end)

1,316 new trading pairs available on Tokenlon once we go live
If you run into any questions or have any suggestions on Tokenlon, you are welcome to join our Discord group and chat with us.
Important Risk Warning
Tokenlon,
2021.08.06
Contact us
Notes
Digital Assets are highly volatile and unpredictable. Please do your research before trading.