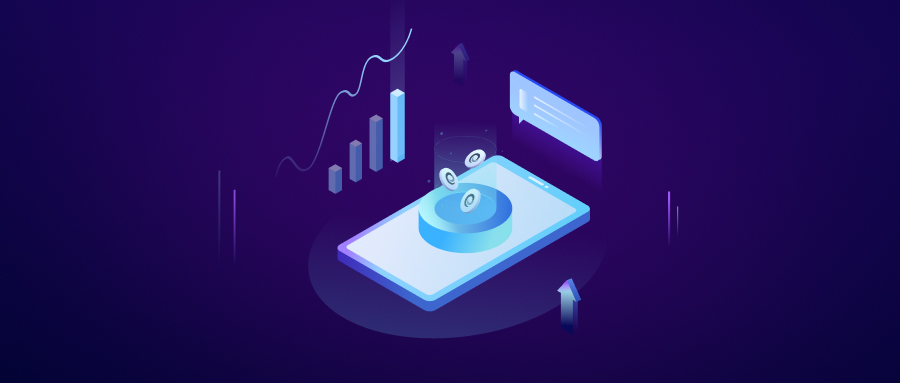 Review
65 new tokens are now available for you to trade on Tokenlon

Check out the full list of tokens

here

Upgrade status on AMM V2 to improve price quotations

We have successfully created this new feature and are in the testing phase

Preparation of Tokenlon &LON July report

We will give you an update on July's progress next week

Comparing different Mulicall strategies

Various Mulicall strategies have been shortlisted, with the best one to be decided on
The market has been on a bull run this week, with BTC price passing $40,000 at one point and is currently at $39,805. Similarly, ETH price passed the $2,400 price point and is currently at $2,397.60. Please take note of the risks with this high market volatility.

Tokenlon Ecosystem Statistics
An update on key Tokenlon figures this week
Exchange volume increased by 21.1% and is at $232

,

172

,

118.02

Number of unique trading address increased by 5.27% to 3

,

535

Total transaction fee (before deducting for miner fees) is at

$

9,010,354.46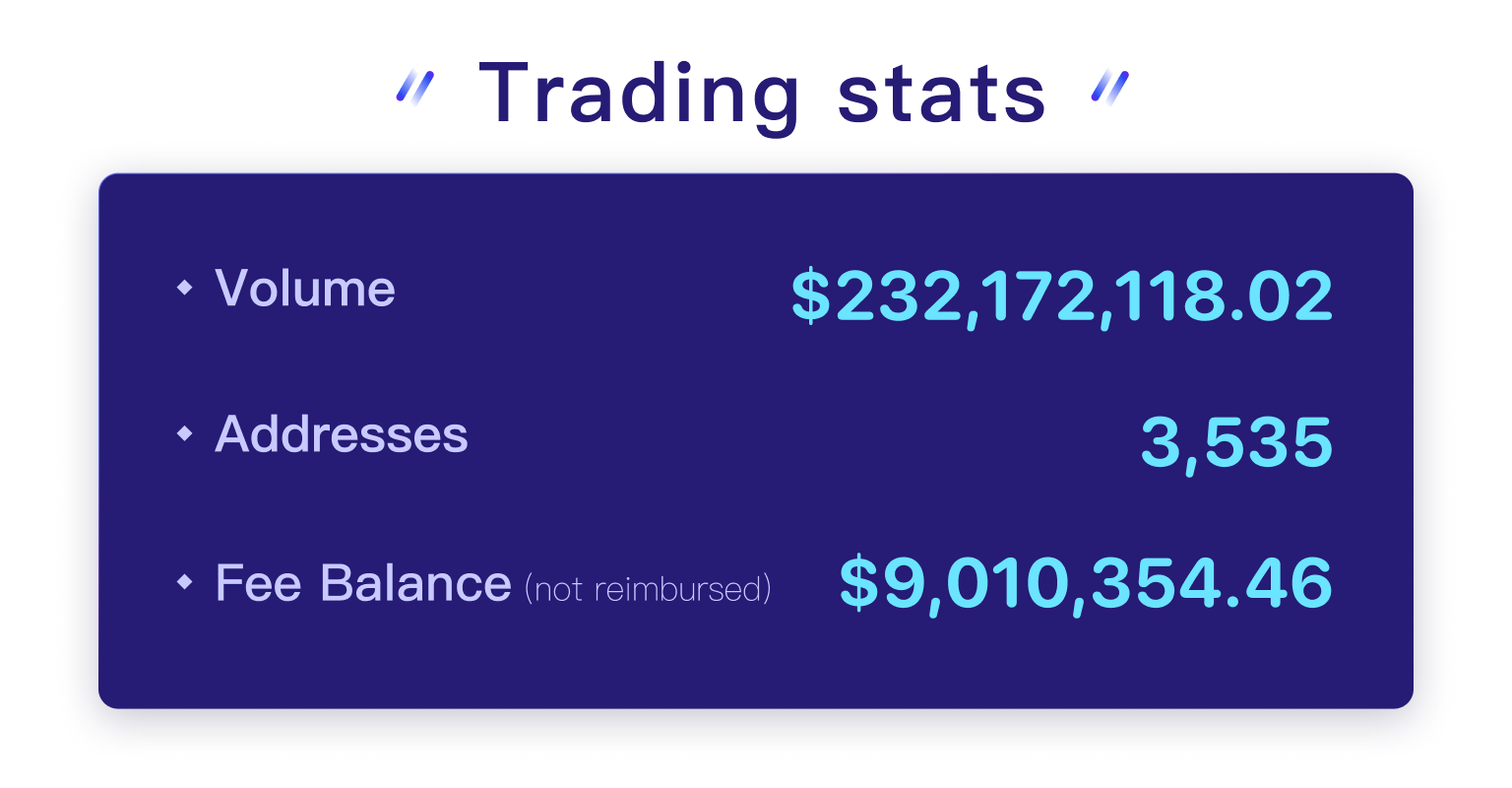 Current LON token supply breakdown
Total LON locked up stands at 17

,

292

,

211.72 LON (51.7% of total supply)

APY for

LON/ETH

pool stands at APY

38.51%%, with 3,154,821 tokens

APY for

LON/USDT

pool stands at APY

53.53%, with 2,183,803 tokens

Total LON staked is at 11

,

953

,

587.72 LON, with a APY of 40.47%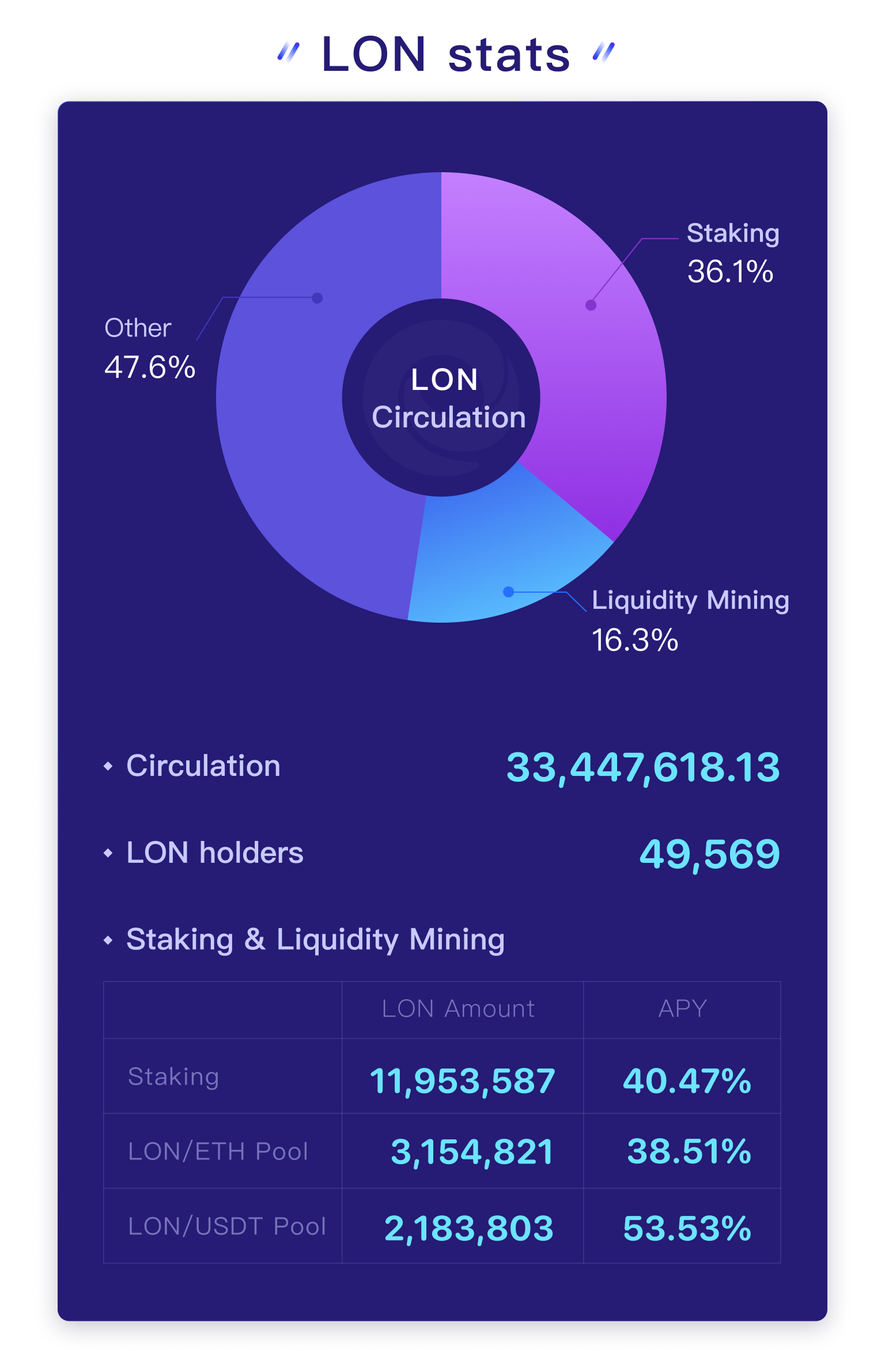 Product & Technology updates
We are resolving a signature issue observed in imToken 2.9.4. The software patch in imToken 2.9.5 will resolve this issue

The tradebot and order placement supports EIP 1559

Improvement to Tokenlon's front and back end is currently happening and will be completed soon
Marketing & Campaign
After adding 60 new tokens such as AMPL, MASK and CREAM, the total number of tokens you can trade on Tokenlon is at 129! This includes other popular tokens such as USDT, USDC, WBTC and DPI.

Start trading now

We have submitted a proposal to list LON on CREAM! Vote for this listing

here
What you can look forward to next week
Settlement for distribution of trade mining phase 4 and opening of phase 5

New round of tokens being listed to make the best tokens available for you

Limit order function (work in progress)

limit order (WIP)

Tokenlon monthly report for July

Tokenlon is expanding internationally! We will give you an update on our plans and how you can help us as well
Tokenlon phase 4 of trade mining will end on 5th August. Reward pool is 678,740.65 LON as of now. Please not that rewards will be distributed at the end of phase 4 and reach you shortly after

If you run into any questions or have any suggestions on Tokenlon, you are welcome to join our Discord group and chat with us.
Important Risk Warning
Tokenlon,
2021.07.30
Contact us
Notes
Digital Assets are highly volatile and unpredictable. Please do your research before trading.