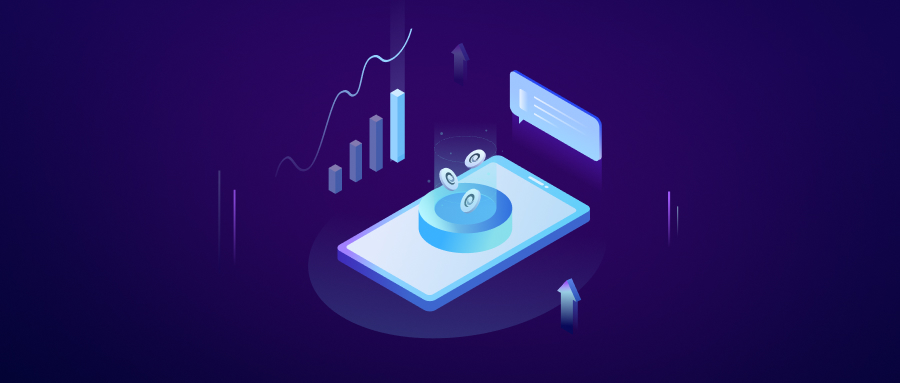 Following the 519 crash last week, BTC broke through $40,000 for a short time, and then fell back to around $37,000. ETH led mainstream DeFi tokens grow significantly for three days. Tokenlon performed well this week, we are glad to return to the Top5 on Ethereum DEX ranking list and we set a new record for the single day trading volume which is over $400 million.
Stats
Tokenlon's weekly trading volume exceeded $1.2 billion this week with an increase of 23.1% compared to last week. The trading volume of imBTC, WBTC and stablecoin accounted for a higher proportion of the weekly volume. The average daily trading volume is $176,715,077 and the new record of a single-day trading volume was created on May 27th which is $403,515,714.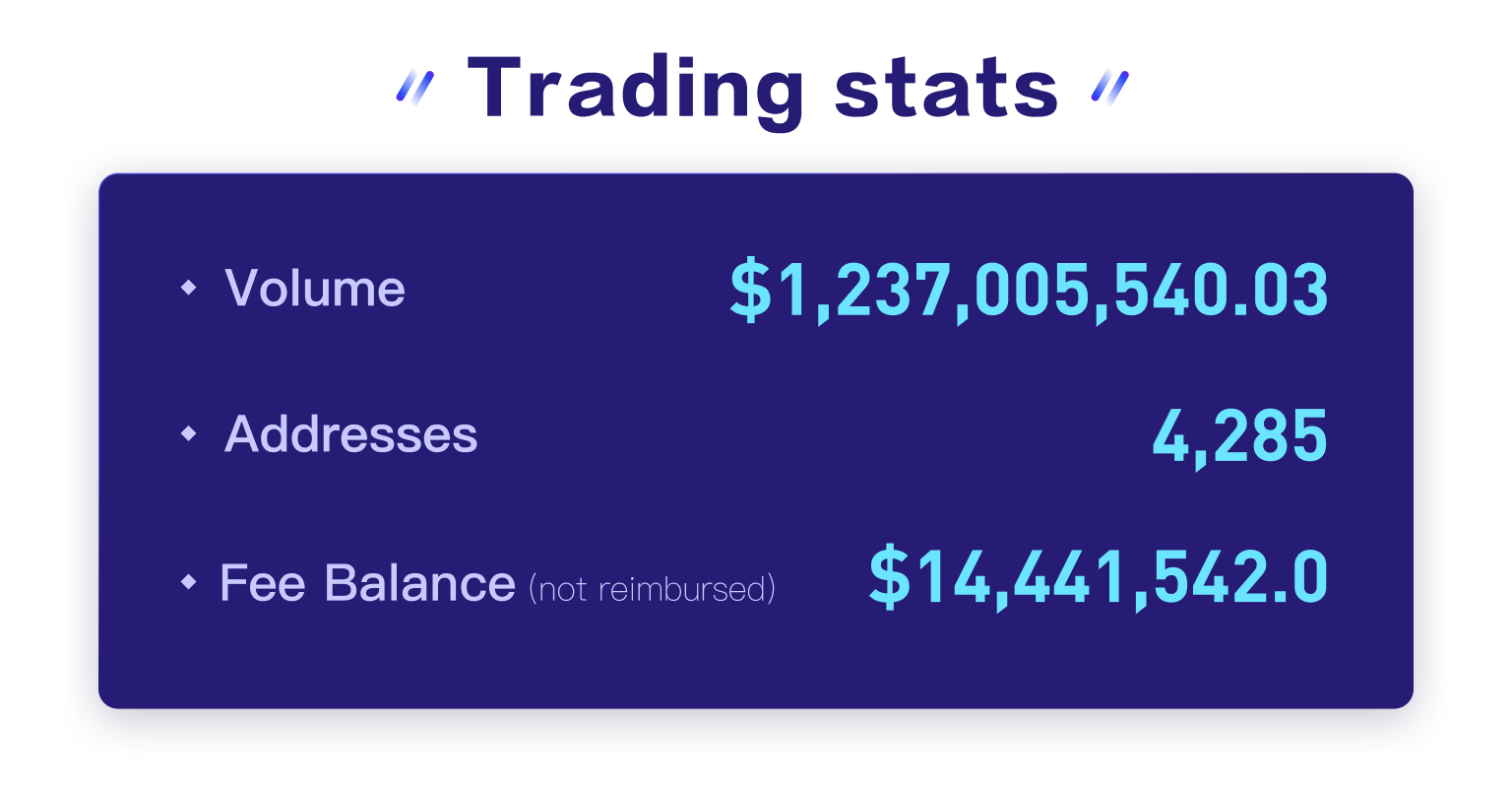 The LON staking amount was basically the same as last week, it accounts for 50% of the total circulation of LON. Besides, the LON buyback power of USDT has increased substantially which results in the APY increased from 57.03% to 65.39%.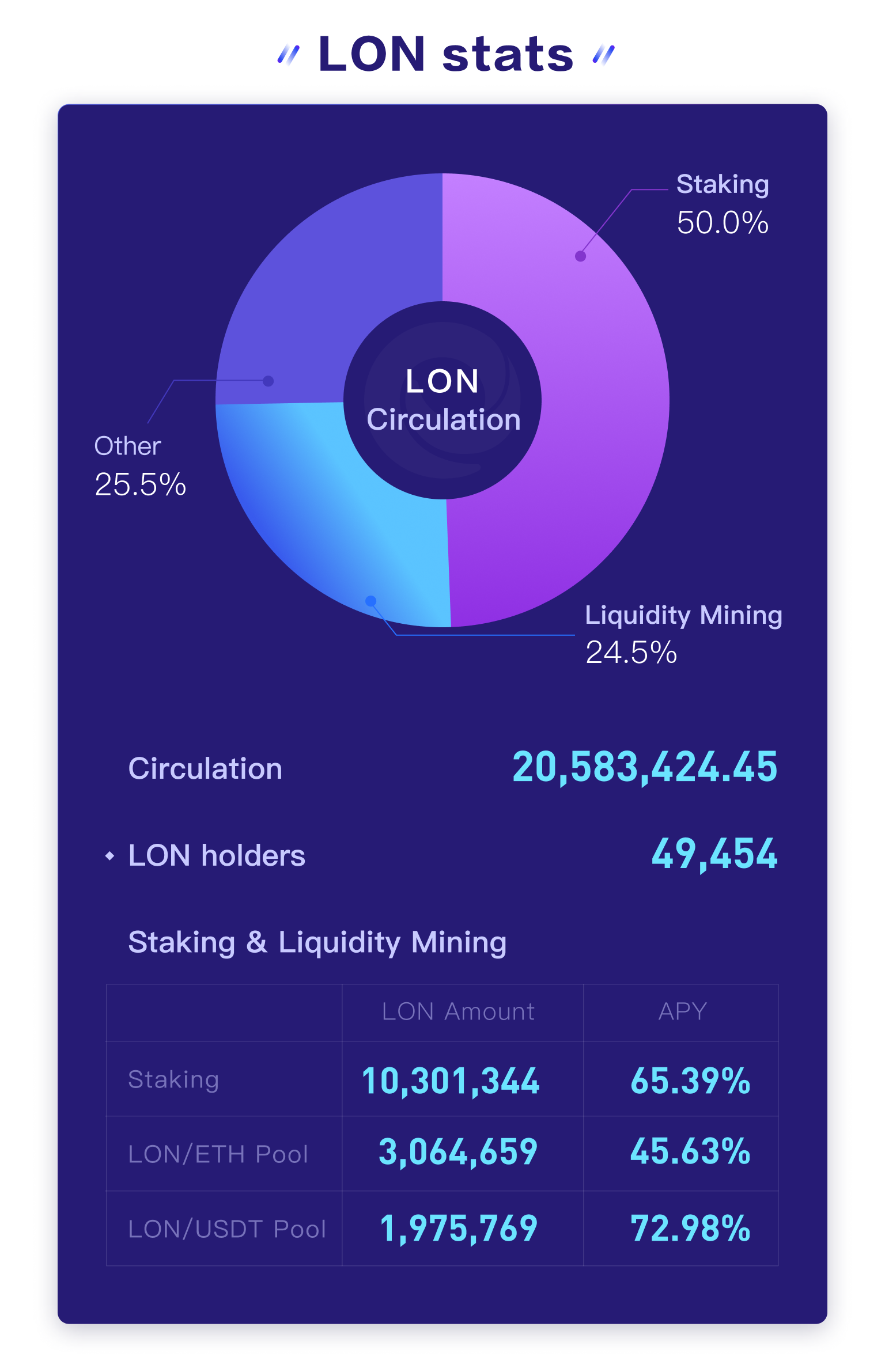 The second phase of LON trade mining ended this week, and you can claim your rewards now on this page. Compared with the first phase of trade mining, the size of reward has nearly doubled in phase II with 550,856 LONs in the pool. 13,228 addresses have received LON reward and each trade on Tokenlon can receive 5.4 LONs on average. Top 1 traders and Top 1 referrer received 12,839 and 37,899 LON awards respectively.
Prod&Tech
As the LON trade mining has successfully entered into the third stage and it has been run smoothly for nearly 2 months, we will consider extending the trade mining cycle and automating the reward distribution.
The new interface of Tokenlon web has been completed and is expected to officially go online next week.
At the same time, we have increased the buyback ability of USDT to repurchase LON, and the largest number of LON repurchases in a single day has exceeded 40,000.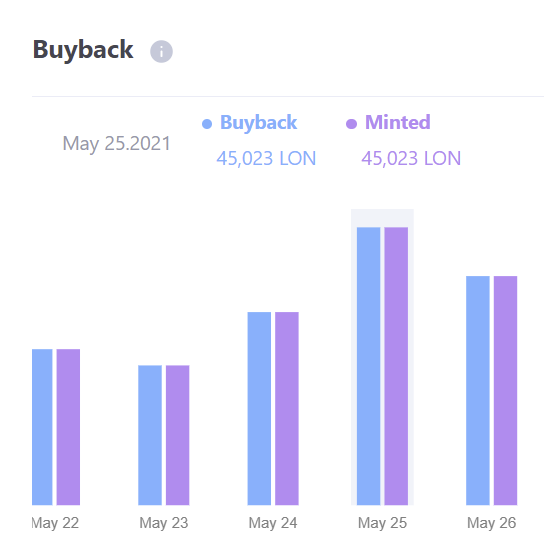 The audit of Tokenlon 5.2.0 has been completed and the first version of the self-developed RFQ protocol will meet with you soon.
MKT&Campaign
The campaign with OKEx ended successfully. 768 users participated in the event with a total amount of 572,207.85 LON engaged. We are planning a following event with OKEx, stay tuned.
Tokenlon sponsored the "Hello Layer2! Let's Rollup!" Ethereum hackathon. Kai, the head of the Tokenlon core team, communicated with developers on the spot as a mentor.
Community
According to the TIP13 voting results, 114 addresses are rewarded for their contribution to the LON buyback for they triggered LON buyback between 1st April and 12th May 4:00 pm UTC.
Planning
Launch of new Tokenlon web

Research on new assets listing

Planning with OKEx compaign

4th Tokenlon community meeting

May monthly report
If you run into any questions or have any suggestions on Tokenlon, you are welcome to join our Discord group and chat with us.
Important Risk Warning
Tokenlon,
2021.05.28
Contact us
Notes
Digital Assets are highly volatile and unpredictable. Please do your research before trading.