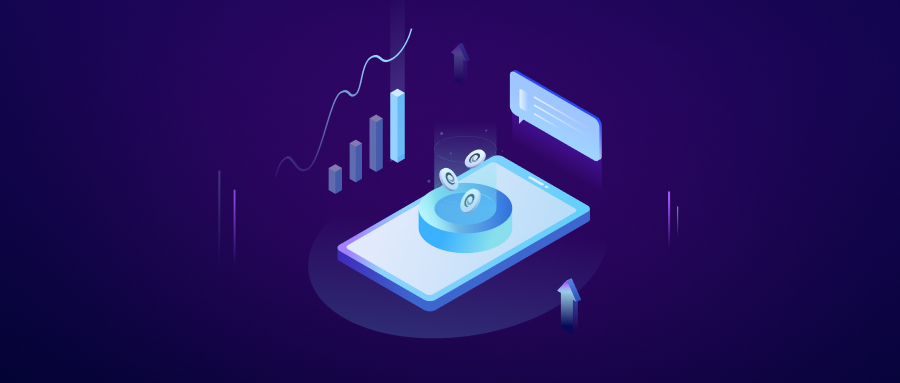 Review
Reduce the transaction limits by half

The limit of a single trade on Tokenlon has been halved, which means the miner fee will not exceed 20% (original 10%) of the trading

Tokenlon Q2 planning timetable

First version is completed, it will be published in the next week

Trade RAI on Tokenlon to win $3000 reward, ending soon!

Join the event now to win up to 88% APY when staking LON on OKEx, only the first 1000 participants will be eligible to share the extra reward. First come first served!

Tokenlon 5.2.0 contract audit begins

Tokenlon 5.2.0 supports Uniswap V3, the audit is in progress
Stats
The market was volatile this week. ETH hit a new all-time high again and exceeded $4,300, but BTC fell below $50,000 by the end of this week, and ETH fell to around $3,700 for a while.
The trading volume of Tokenlon increased by 87.3% from last week with around $850m in a week. As we lowered the minimum trade limit by half, the number of trading addresses increased by 954 compared to last week.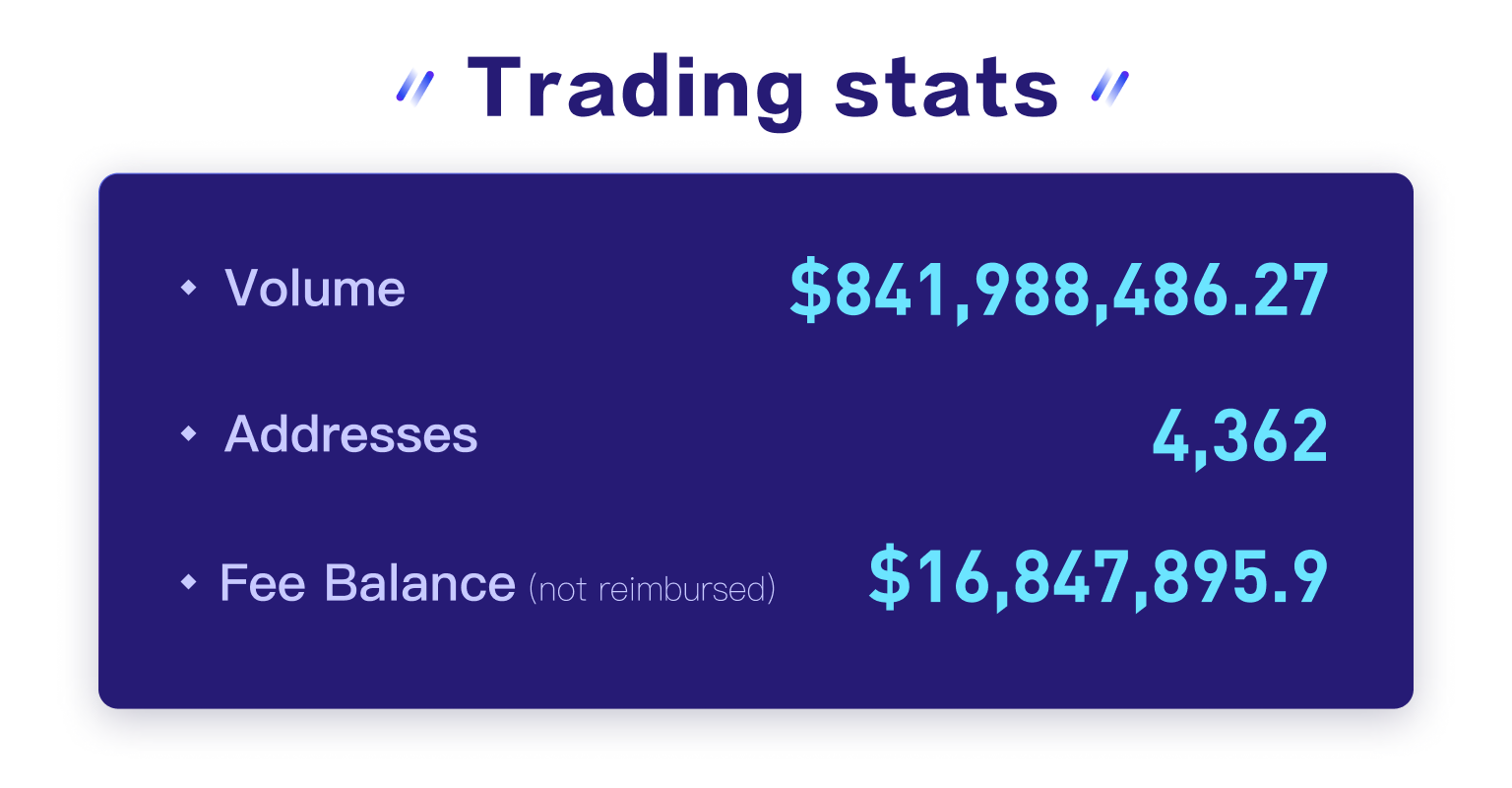 We're glad to see the number of LON locked in the LON staking contract grew significantly with an increase of 11.4% breaking 90m. The amount of LON in the staking and liquidity mining pools account for 69.91% of total LON circulation.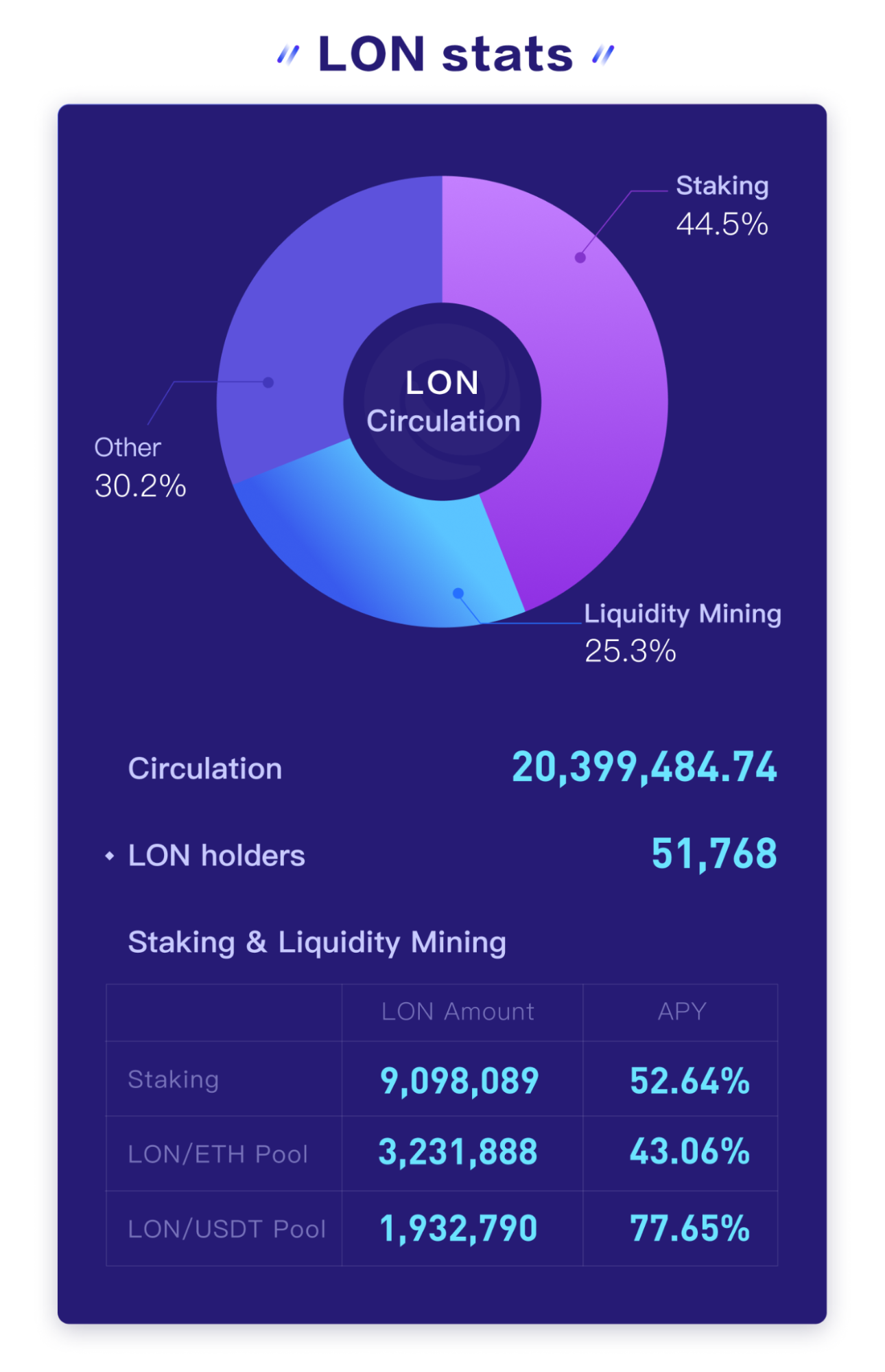 Prod&Tech
Tokenlon has made a first step to reduce the trading limit for users. The limit of a single trade on Tokenlon has been halved, in other words, the miner fee will not exceed 20% (original 10%) of the trading. For example, under the same gas fee circumstance, if the miner fee for broadcasting a transaction is 100 USDT, the trade limit for a single trading is 500 USDT which is much lower than 1000 USDT.
Before the Tokenlon 5.2.0 contract was submitted for audit, we made some improvements on the contract in order to support Uniswap V3, the audit is in progress. We are paying close attention to the liquidity migration of Uniswap V3, and currently the condition of liquidity on Tokenlon is very healthy.
MKT&Campaign
OKex has listed LON Carnival on OKExEarn, limited rewards in limited participant, first come first served! 88% LON staking APY and don't miss it.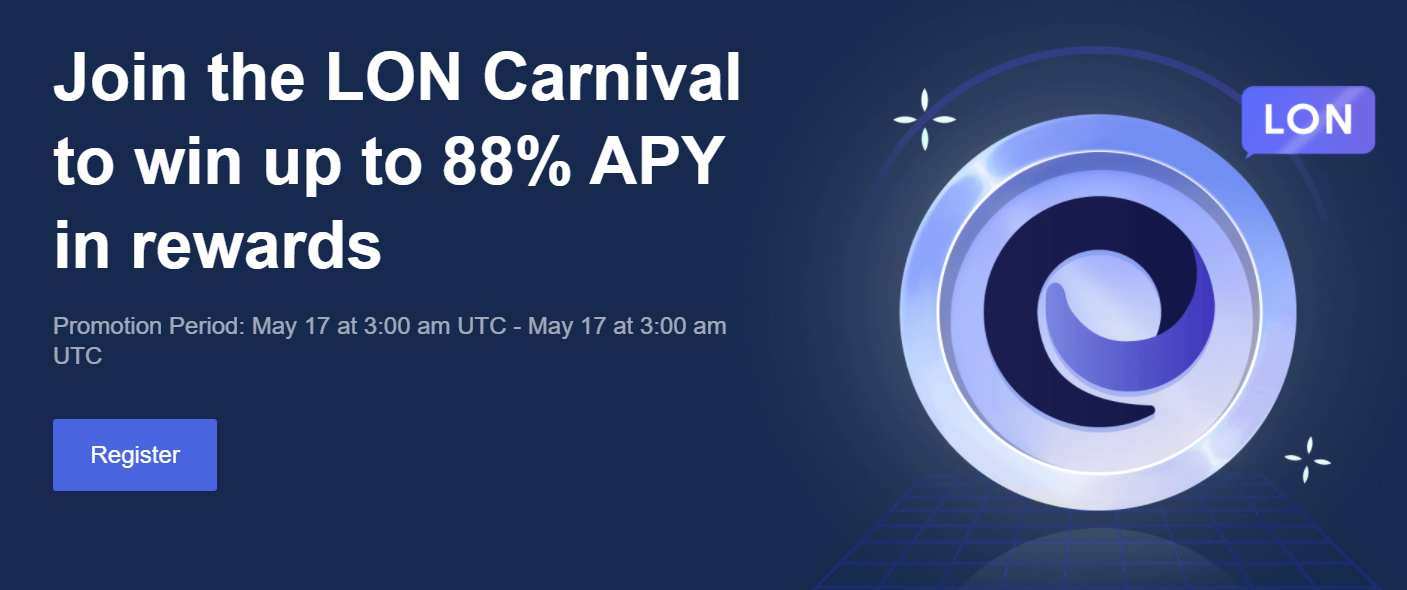 And don't forget to trade RAI on Tokenlon to win extra RAI rewards, the campaign will end on 15 May. We will pick 9 lucky winners to share $3000 rewards. See more details in here.

Community
LON Buyback went well for the last 90 days since it launced on 1st April. As of 12th May 4:00 pm UTC, 498,036.70 LONs has been repurchased via 114 unique addresses.
To appreciate these addresses for triggering the buyback for the community, we proposed a TIP and let the community decide on whether to airdrop LON rewards to these 114 addresses. The rewards will come from LON treasury. You can join the TIP13 voting in here.
Planning
Starting the refactoring of Tokenlon trading UI

Back-end development research on trading self-broadcasting

Integration of the new market maker

Follow up Tokenlon 5.2.0 contract audit

RAI&Tokenlon campaign reward distribution

PoolTogether&LON cooperation

imToken&Tokenlon 5th Anniversary Event
If you run into any questions or have any suggestions on Tokenlon, you are welcome to join our Discord group and chat with us.
Important Risk Warning
Tokenlon,
2021.05.14
Contact us
Notes
Digital Assets are highly volatile and unpredictable. Please do your research before trading.