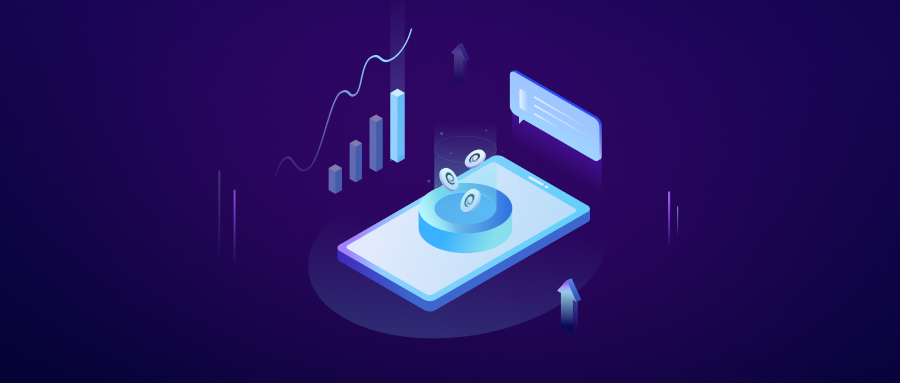 Hi everyone, how's it going! It's time for the Tokenlon Weekly. Before we look at the stats of this week, let's look at the progress of work we planned to do in the last week.
Phase I LON trade mining ended

The launch of the Phase IV LON liquidity mining

800k LON rewards will be distributed on phase IV and the amount of LON in the liquidity pools increased significantly than last week,

454,952 LONs added into the pools

3th Tokenlon community online meeting on Bilibili
Stats
Tokenlon's trading volume this week was $394,825,842.2 with 3,580 trading addresses engaged. The balance of the fee (not reimbursed) is $113,182,083.1.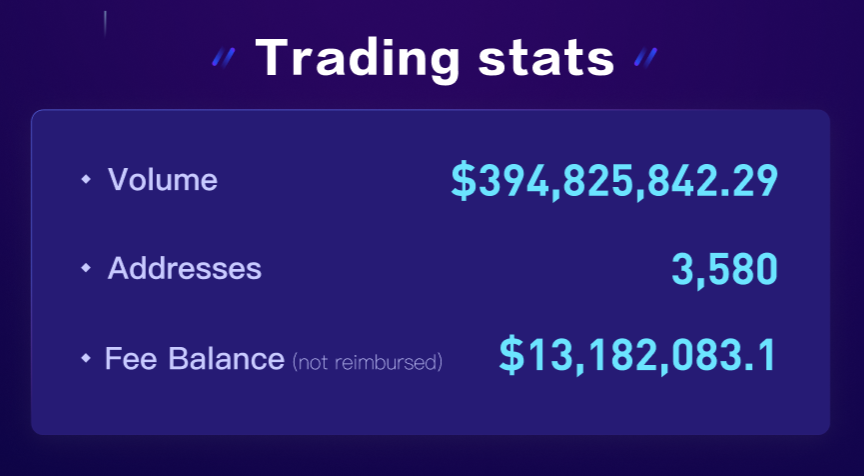 The rewards of phase IV LON liquidity mining is 800k LONs and the APY is around 60%. LON staking's APY is near 50%, the total amount of LON locked in staking and liquid mining has accounted for 56.3% of LON circulation.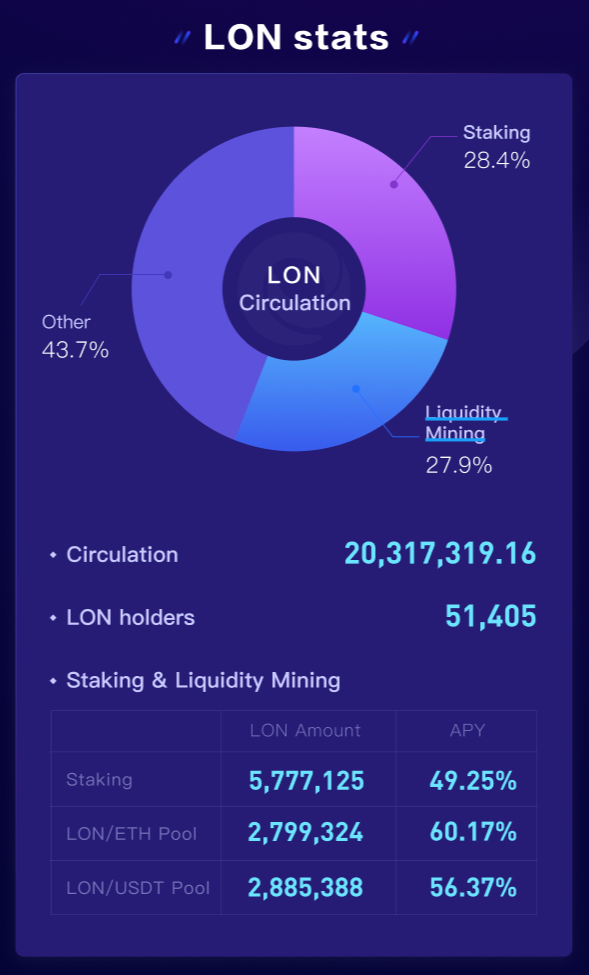 Phase I of LON trade mining has ended. Top1 referrer received nearly 19,000 LON rewards. Phase II of LON trade mining has begun. Share your invitation code and invite friends to trade on Tokenlon to win your free LON rewards!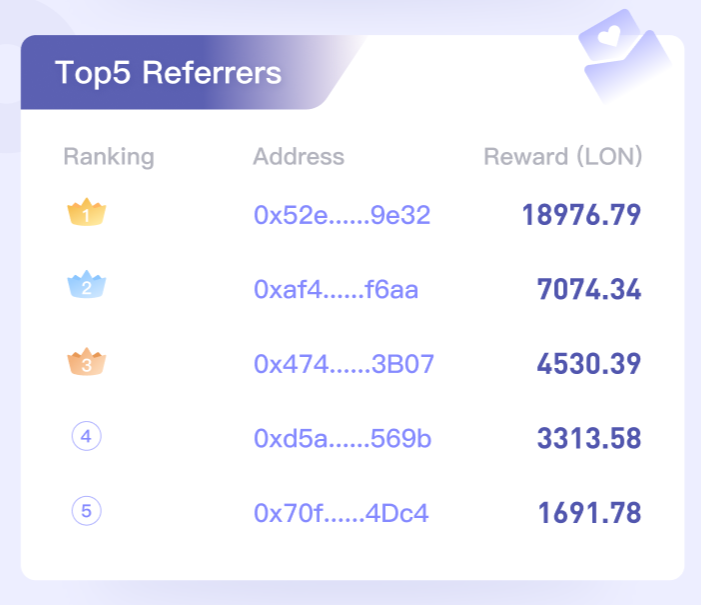 Prod&Tech
We are glad to see the process of LON buyback has smoothly and safely run for a month. Now the Tokenlon core team has opened all the tokens to support LON buyback, including USDT, USDC, DAI, WBTC, YFI, CRV, SUSHI etc.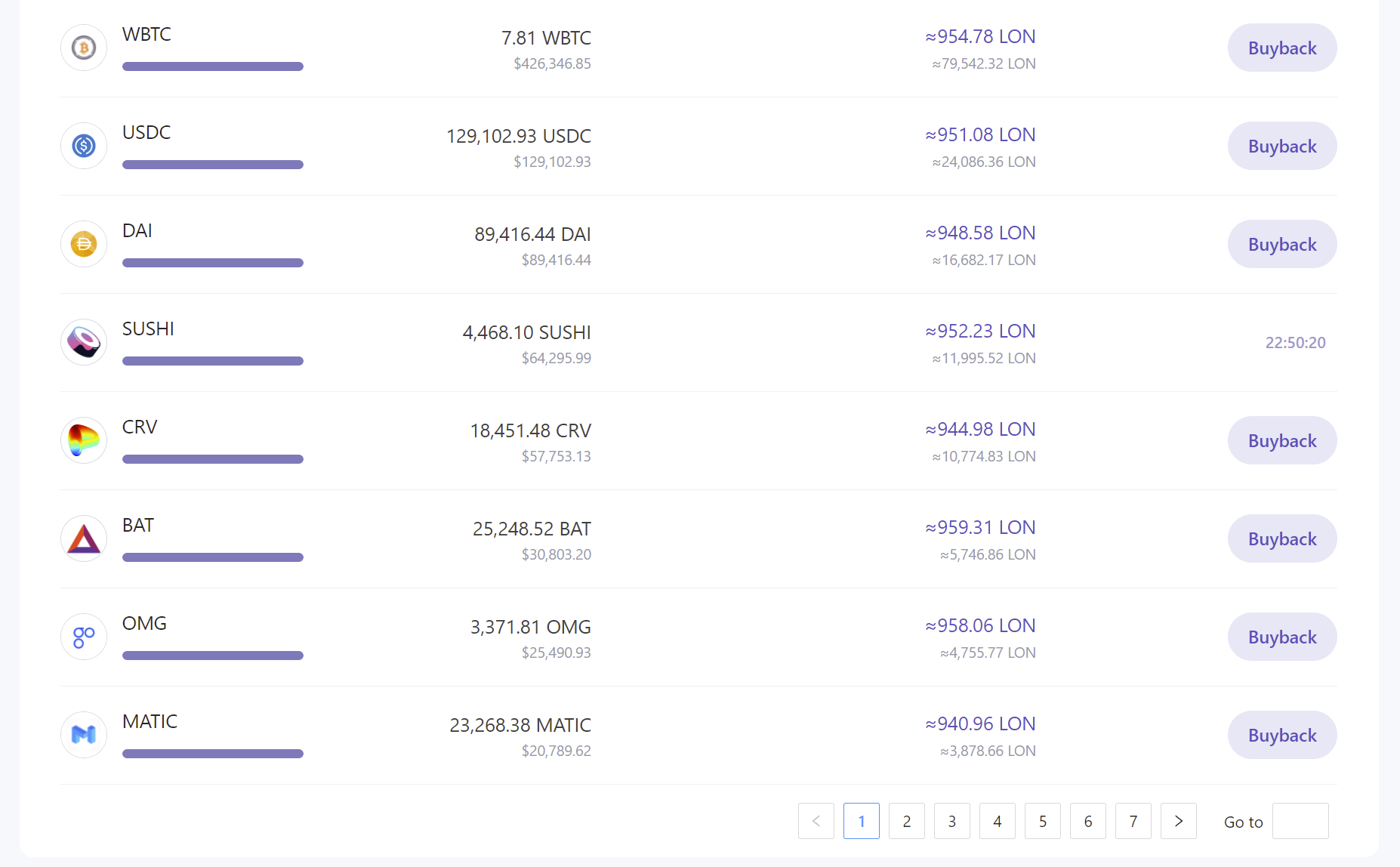 Phase IV LON liquidity mining has launched successfully and the mining turns to the continuous mining mode, it helps participants to save mining fee from redeem LP tokens and deposit them into the new contract.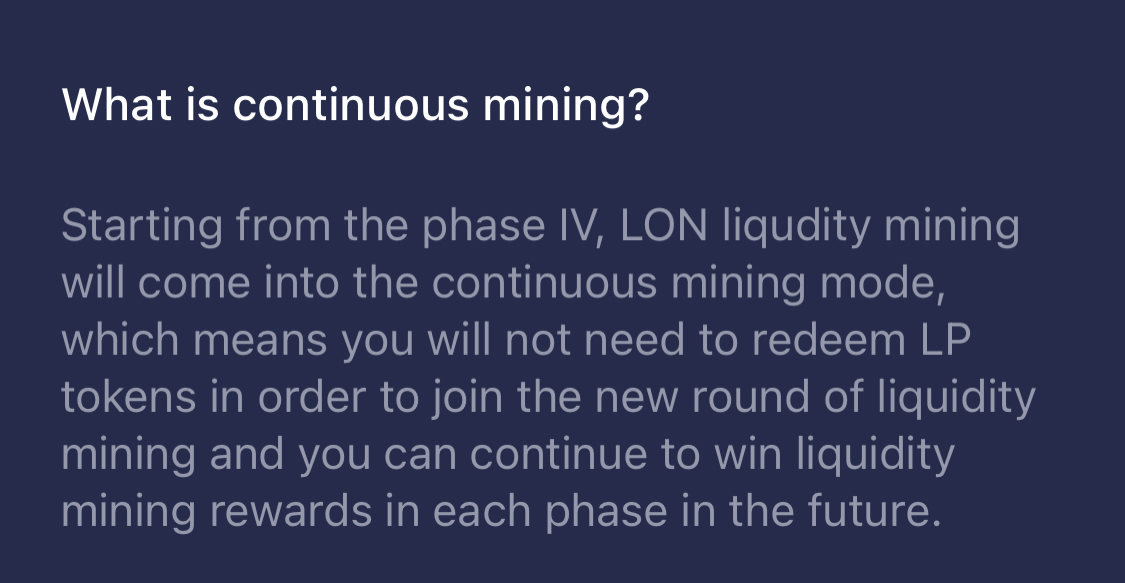 On the LON staking page, you can see the APY and the amount of redeemable LON more clearly than before.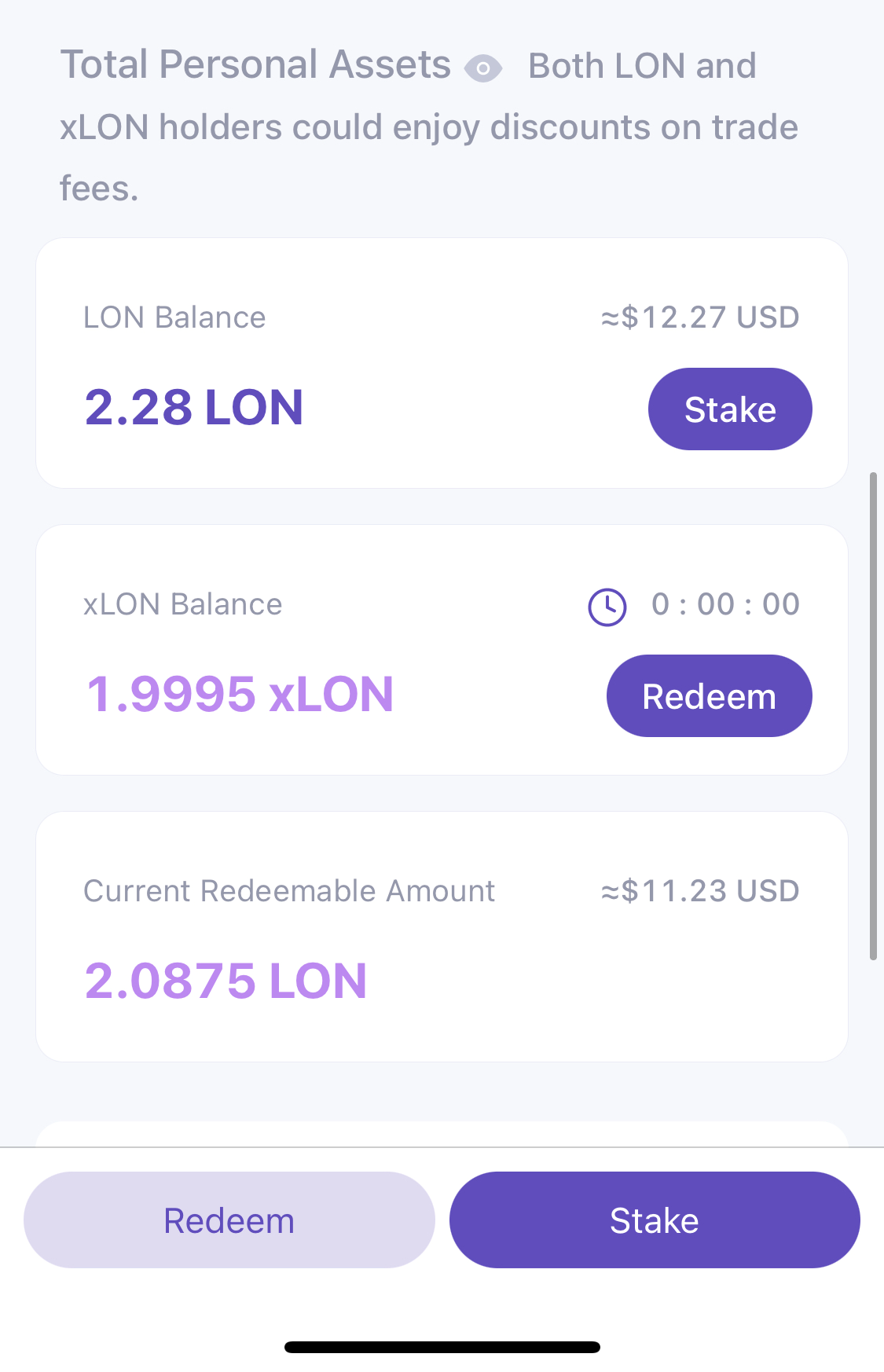 MKT&Campaign
LON has been added to OKEx staking service, now you can also join the LON staking via OKEx, more details you can see here.
Planning
Optimize of Tokenlon trading form

Research on letting users to broadcast their trade by themselves

Campaign with OKEx on LON staking

Tokenlon & RAI event planning

Tokenlon & LON April monthly
If you run into any questions or have any suggestions on Tokenlon, you are welcome to join our Discord group and chat with us.
Important Risk Warning
Tokenlon,
2021.04.30
Contact us
Notes
Digital Assets are highly volatile and unpredictable. Please do your research before trading.