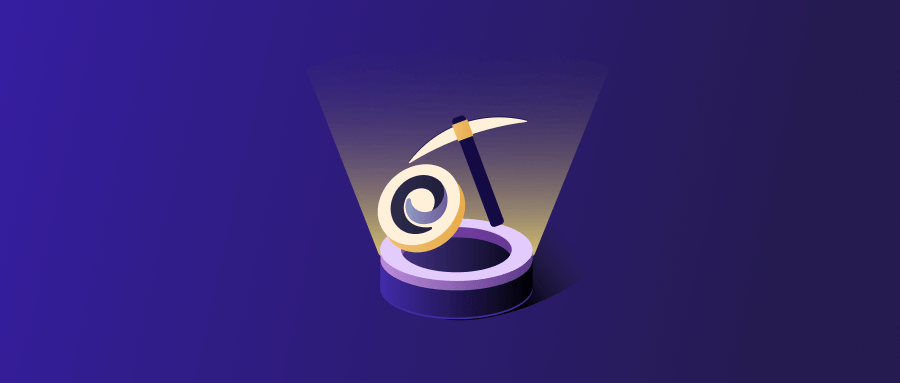 The trade volume of Tokenlon is $245M this week, the volume is very close compared to last week. As of 4th April the fee revenue is around $12m and the number of LON holders breaks 50,000.
At present, there are 19,911,164.67 LONs in circulation. More than 3 million LONs have been locked in the LON staking pool, and about 4 million LONs have participated in liquidity mining, which equal about 32.55% of the total circulation.
LON buyback, staking and trade mining have been officially launched on April 1st. LON staking pool has locked 3,137,055 LONs in 24 hours. Every 4 hours, anyone can initiate a buyback. Currently, only UNI and WETH can be used to repurchase LON, we will open more currencies for buyback in the future. LON trade mining has been restarted, you can get LON for free by trading at Tokenlon or inviting friends to trade.
Let's take a look at all the stats with the chart below!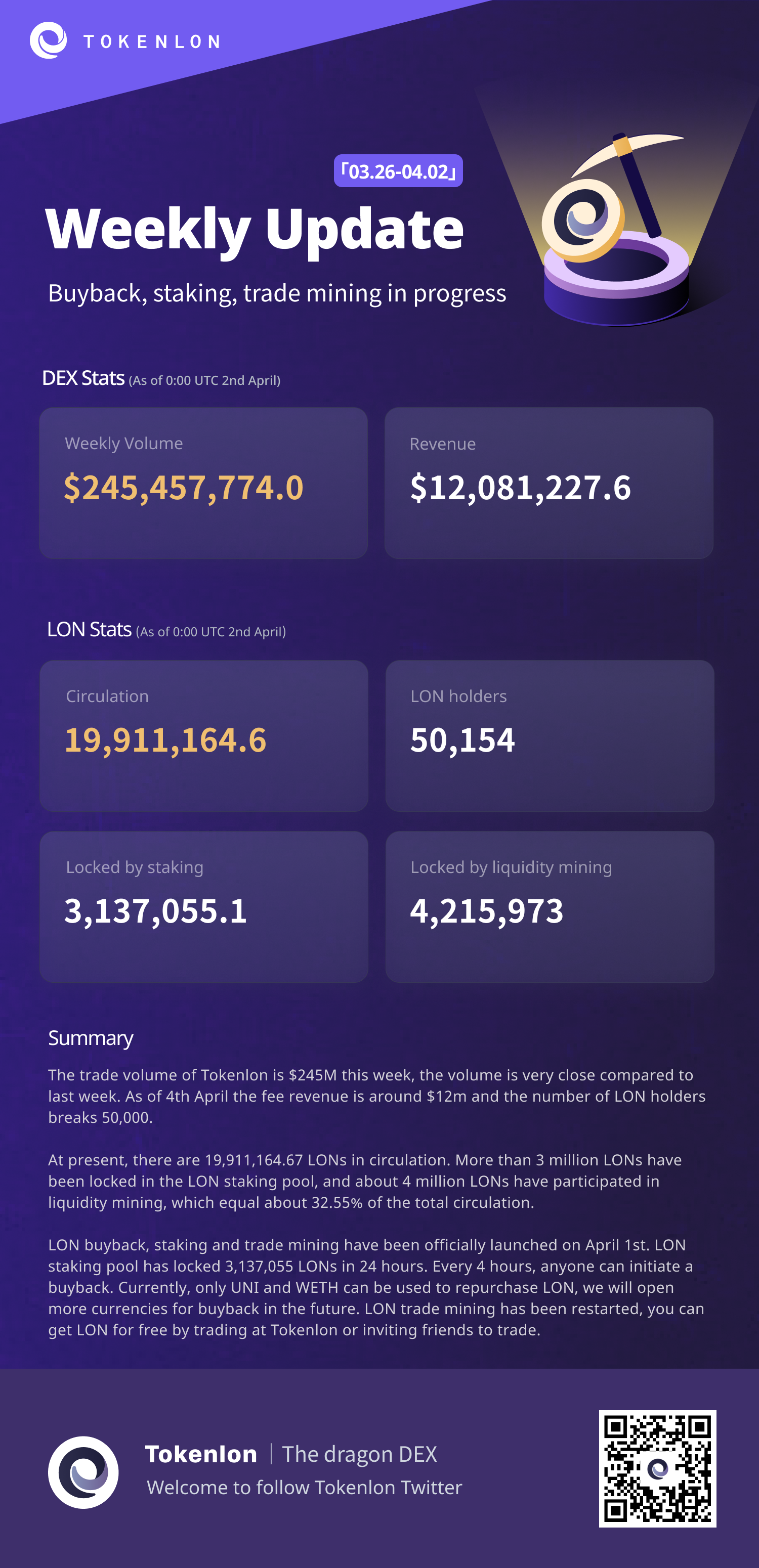 If you run into any questions or have any suggestions on Tokenlon, you are welcome to join our Discord group and chat with us.
Important Risk Warning
Tokenlon,
2021.04.02
Contact us
Notes
Digital Assets are highly volatile and unpredictable. Please do your research before trading.