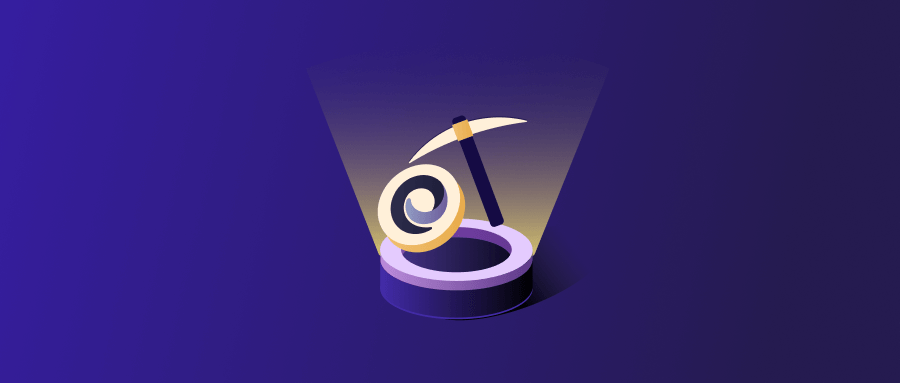 The trade volume of Tokenlon is $247M this week, and we reached the $10B volume milestone. As of 26th March the fee revenue is around $10m and the circulation of LON is 19,690,687 with 49,896 holders.
This week the Tokenlon core team launched a community proposal on the reimbursement of miner fees paid by relayers. According to the voting result: 80% of the WETH in the trading fee revenue will be directly transferred to the treasury for the reimbursement of the miner fee. The remaining 20% of WETH and the rest of other tokens will be used to buy LON in the open market, and then it will be transferred to the LON staking pool to reward users who stake their LON. This ratio can be adjusted in the future based on the cost of miner fee paid by relayers and the result of community governance voting.
LON buyback, staking and trade mining will be launched together at the beginning of April, we will release more details in the next week. In case you won't miss it, please make sure your imToken App is in the latest version (2.8.4).
Let's take a look at all the stats with the chart below!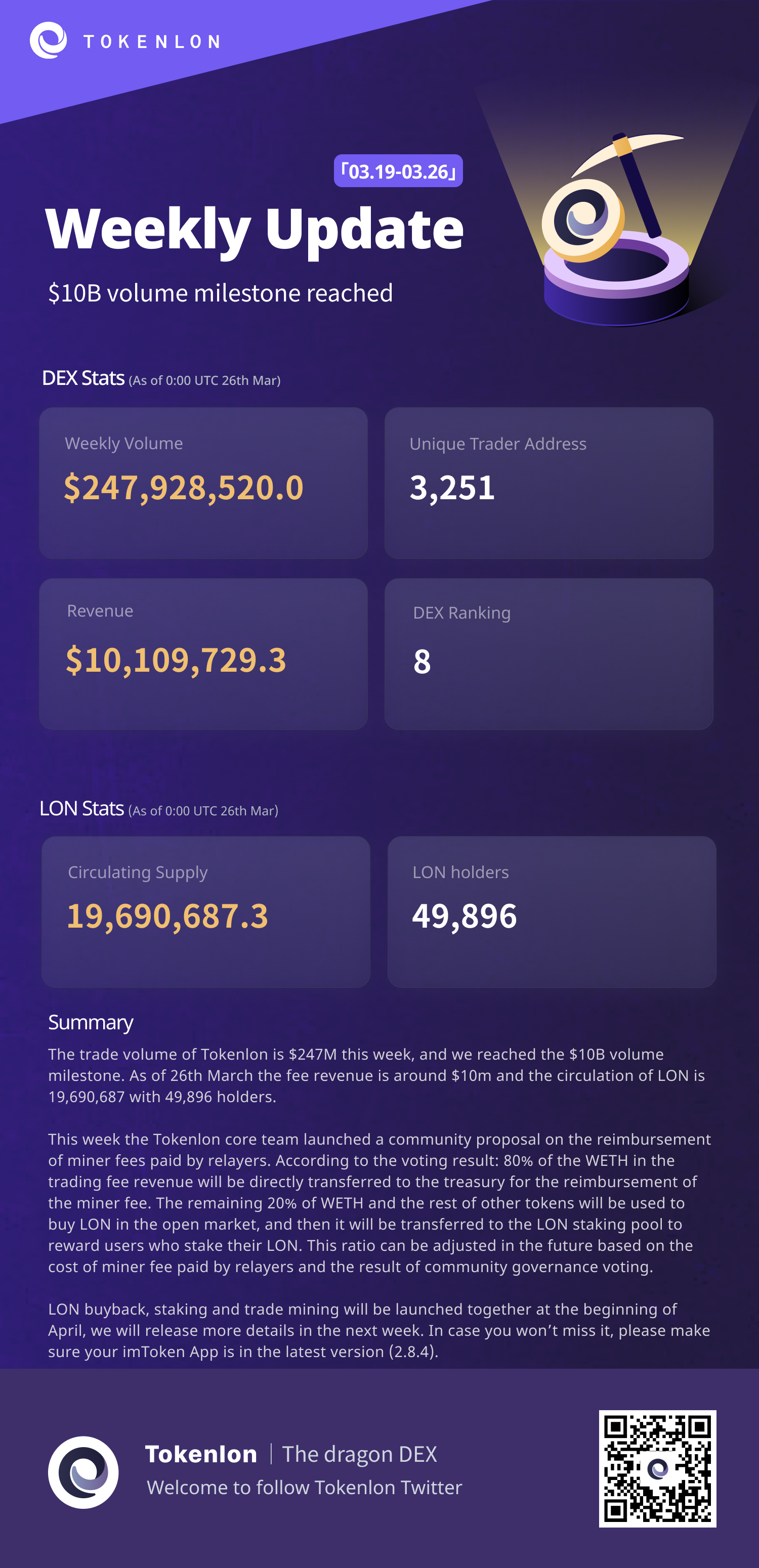 If you run into any questions or have any suggestions on Tokenlon, you are welcome to join our Discord group and chat with us.
Important Risk Warning
Tokenlon,
2021.03.26
Contact us