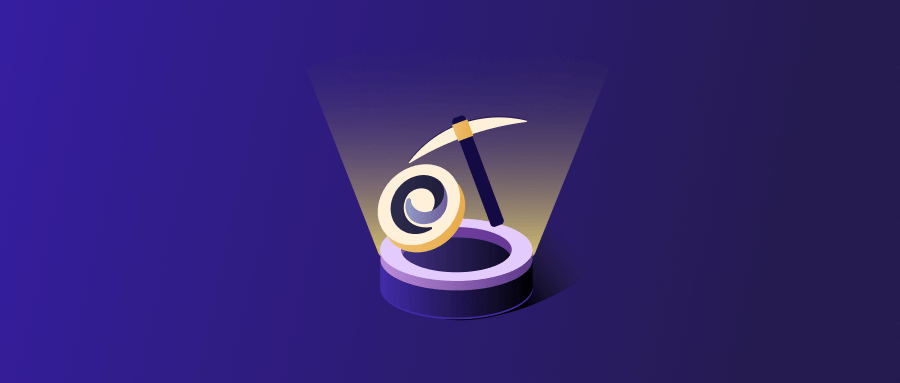 The trade volume of Tokenlon is $259M this week, as of 19th March the fee revenue exceeded $10m and the circulation of LON is 19,498,319 with 49,611 holders. The phase III LON liquidity mining is in progress, now the pool has locked over $80m in value of LON, ETH and USDT.
AAVE, BNT, RAI, ENJ, BADGER, GRT, FTM, MATIC, BOND, ALPHA, SRM, NFTX, SAND, WHALE, MEME have been listed as planned this week. And Tokenlon has resumed 1INCH, CRV, DPI, LRC, REN, SUSHI, UMA, UNI, YFI, BNT, MANA against USDT pairs。
LON buyback, staking and trade mining will be online together at the beginning of April, in case you won't miss it, please make sure your imToken App is in the latest version (2.8.3).
Let's take a look at all the stats with the chart below!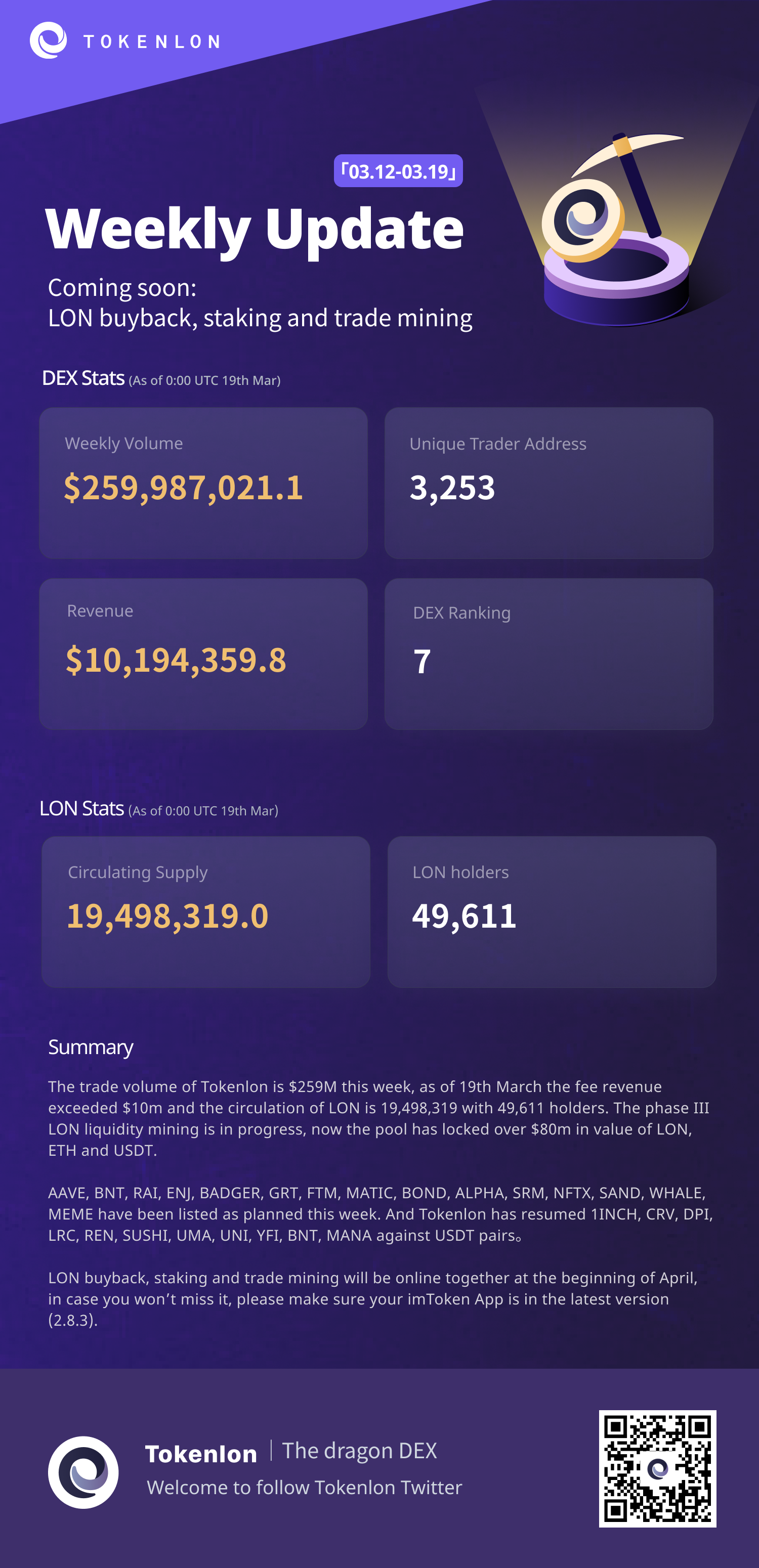 If you run into any questions or have any suggestions on Tokenlon, you are welcome to join our Discord group and chat with us.
Important Risk Warning
Tokenlon,
2021.03.19
Contact us
Notes
Digital Assets are highly volatile and unpredictable. Please do your research before trading.