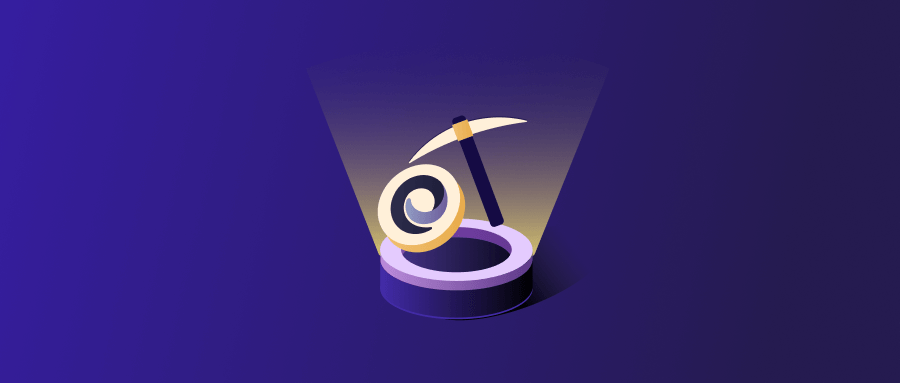 The trade volume of Tokenlon is $321M this week, as of 12th March the fee revenue contract has accumulated $9,506,746.2 and the circulation of LON is 19,446,130.3 with 49,405 holders.
Tokenlon core team proposal a new voting among the community which is about listing 15 tokens. The proposal has been approved and AAVE, BNT, RAI, ENJ, BADGER, GRT, FTM, MATIC, BOND, ALPHA, SRM, NFTX, SAND, WHALE, MEME will be listed soon.
Meanwhile, Tokenlon governance forum has officially launched and our Gitbook for Tokenlon beginners will come out in the next week.
Important reminder: Tokenlon has stopped supporting the service of imToken which the version is below 2.8.0, please update your App into the latest version (2.8.3) to enjoy a better trade experience and don't miss the new round of LON trade mining at the end of this month.
Let's take a look at all the stats with the chart below!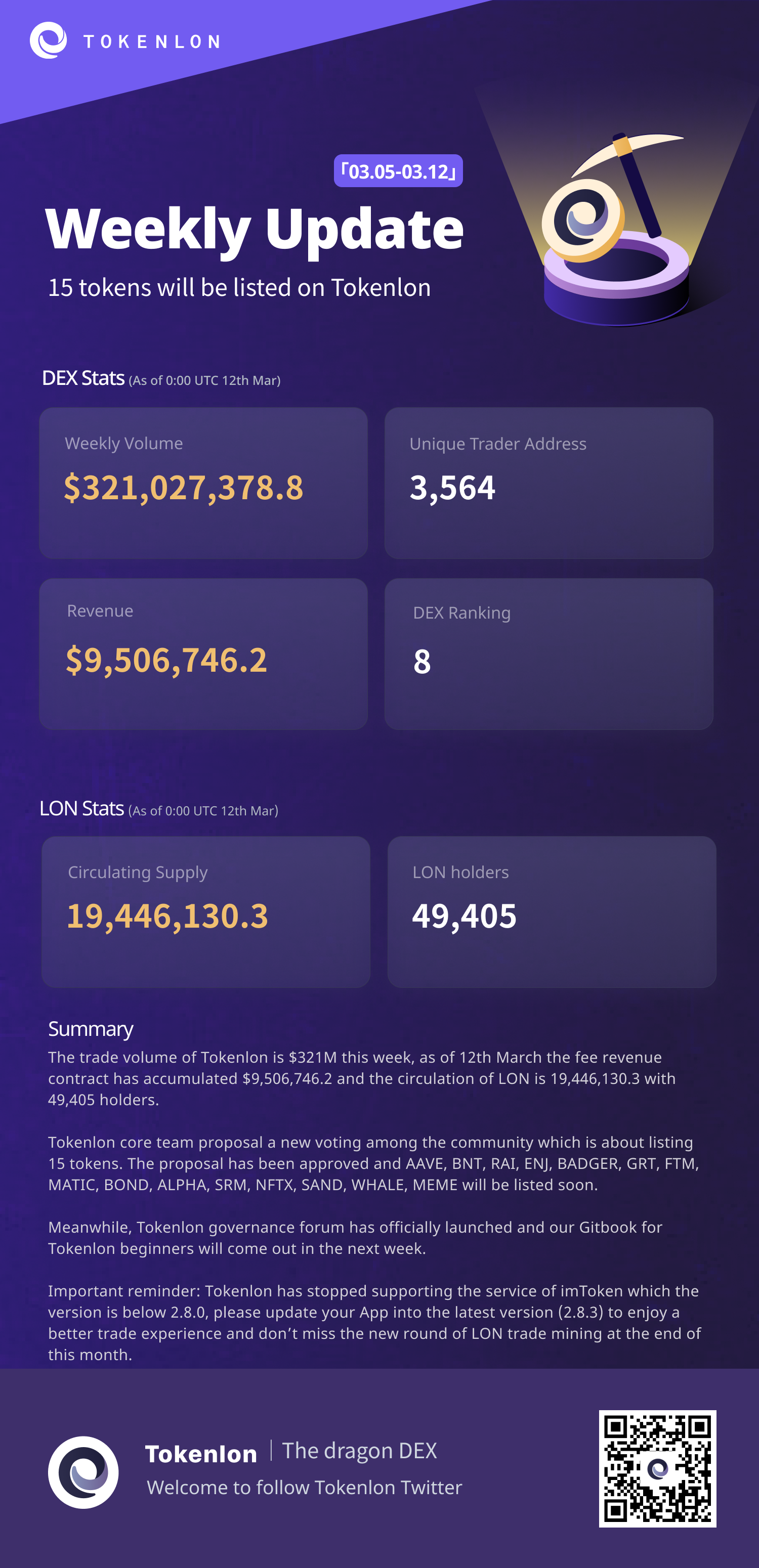 If you run into any questions or have any suggestions on Tokenlon, you are welcome to join our Discord group and chat with us.
Important Risk Warning
Tokenlon,
2021.03.12
Contact us
Notes
Digital Assets are highly volatile and unpredictable. Please do your research before trading.