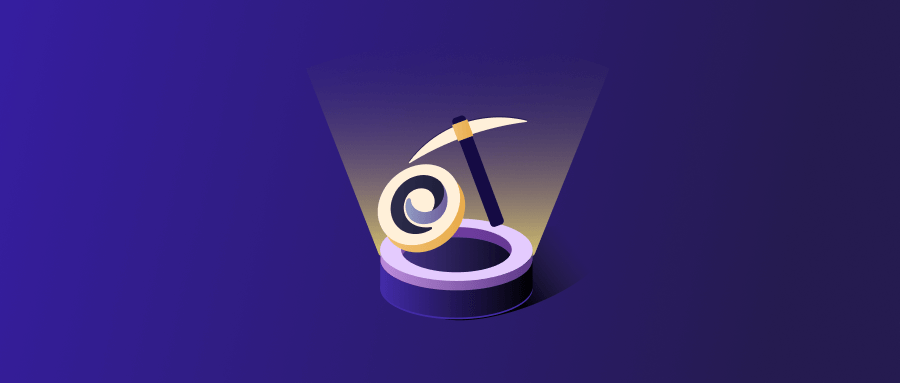 The whole market fell back this week, BTC dropped to around $45,000 and ETH decreased under $1,500. Popular tokens like DeFi and platform tokens all experienced a decline over 15% on average. And the gas fee on Ethereum sharply rose to near 2000 Gwei this week, please be aware of risk.
The trade volume of Tokenlon is $559M this week, as of 26th Mar the fee revenue contract has accumulated $7,164,071 and the circulation of LON is 19,241,634.4 with 48,550 holders.
The phase II LON liquidity mining will end on Thursday next week, the third phase of LON liquidity mining starts later on. The 6th Tokenlon community governance proposal has been published, and the voting will start soon, stay tuned.
Recently, Cream has initiated a proposal that supports LON as a collateral and the proposal is under voting. Once the proposal is approved, you could borrow or lend LON via Cream.
Kind reminder: Tokenlon will stop supporting older imToken versions on March 4, 2021. Please update your App soon and enjoy a better trade experience.
Let's take a look at all the stats with the chart below!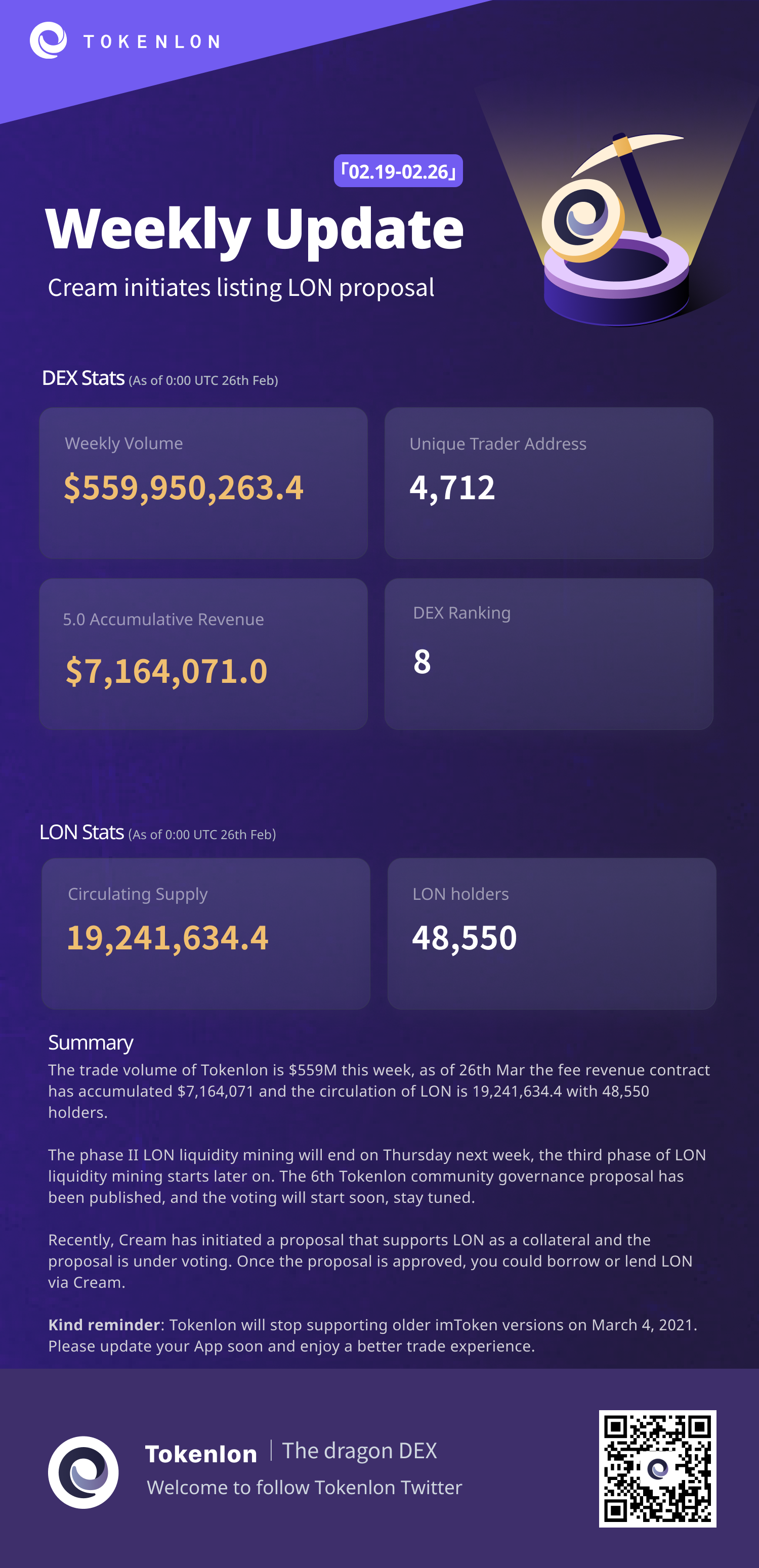 If you run into any questions or have any suggestions on Tokenlon, you are welcome to join our Discord group and chat with us.
Important Risk Warning
Tokenlon,
2021.02.26
Contact us
Notes
Digital Assets are highly volatile and unpredictable. Please do your research before trading.