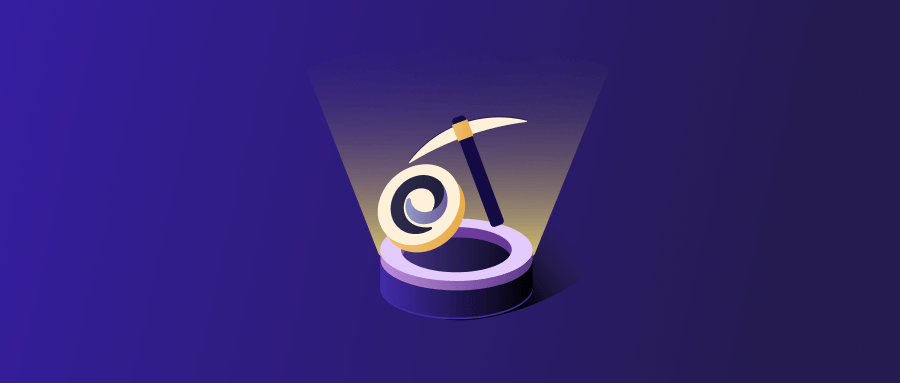 The trade volume of Tokenlon is $352M this week, as of 5th Mar the fee revenue contract has accumulated $7,848,445 and the circulation of LON is 19,372,659 with 49,116 holders.
The results of the 6th Tokenlon community governance proposal have come out, and the voting will start soon. The community decided a total reward of 1.4m LONs in the phase III LON liquidity mining. The requirement of fee discount by holding LON has changed. Now you can enjoy the same fee discount with less LON balance than before, you can see more details in here.
The phase III LON liquidity mining is in progress, You can earn LON rewards by providing liquidity to the LON/ETH pool on Uniswap or the LON/USDT pool on SushiSwap. The current maximum APY is 110.93%
Besides, Tokenlon core team has finished the design of LON buyback. And in the next week, Tokenlon will launch a new community proposal about listing new trade tokens, stay tuned.
In order to ensure the user experience, Tokenlon has stopped supporting imToken versions below 2.8.0, users who stay in the lower version can only trade after upgrading the App. In addition, due to the upgrade of market maker contracts, some currency-pair exchange services have been suspended, which has a significant impact on Tokenlon volume. We believe that with the restoration of services and product upgrades, the transaction data will return to normal levels.
Kind reminder: Tokenlon has stopped supporting older imToken versions (below 2.8.0). Please update your App soon and enjoy a better trade experience.


Let's take a look at all the stats with the chart below!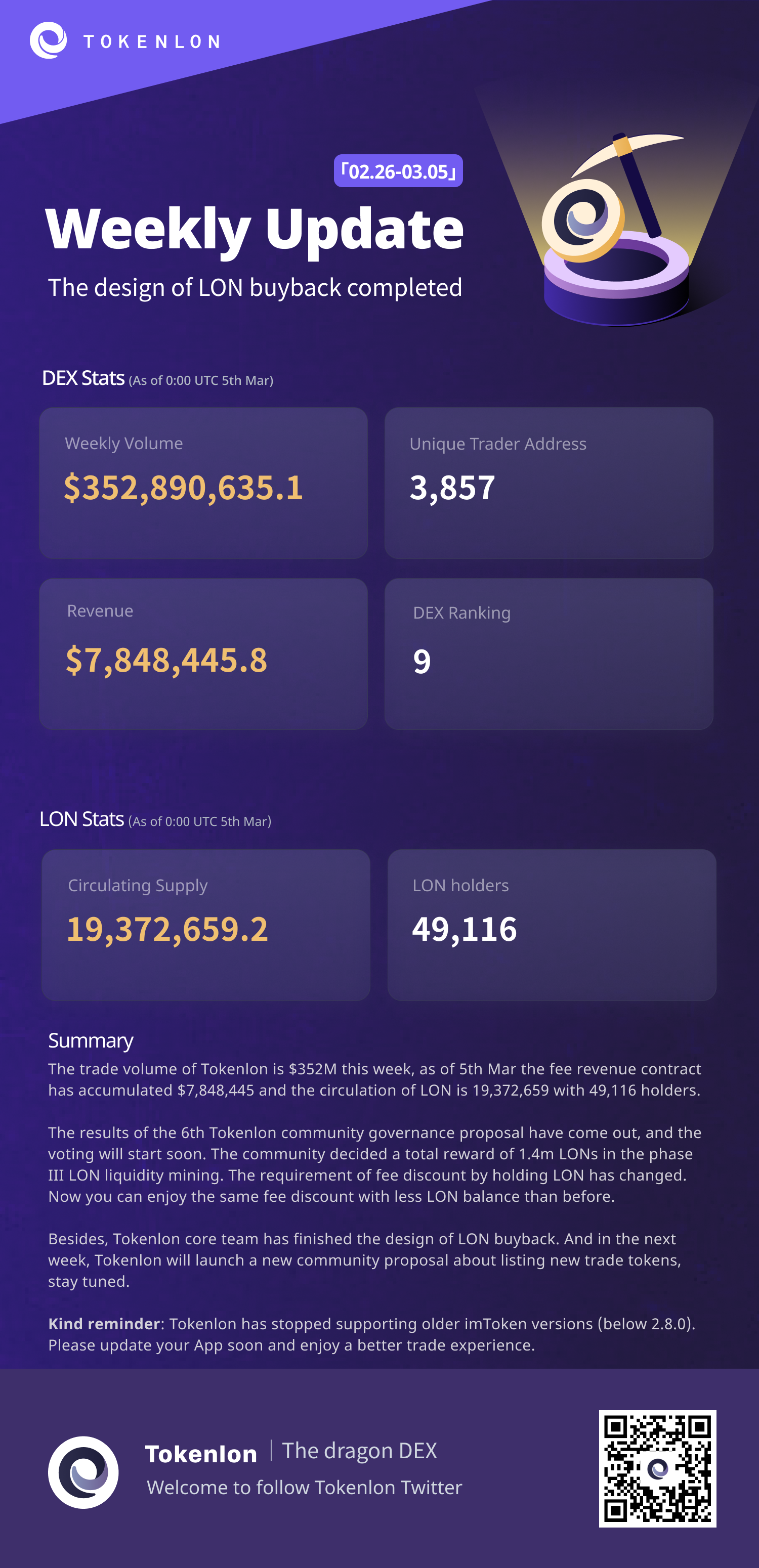 If you run into any questions or have any suggestions on Tokenlon, you are welcome to join our Discord group and chat with us.
Important Risk Warning
Tokenlon,
2021.03.05
Contact us
Notes
Digital Assets are highly volatile and unpredictable. Please do your research before trading.