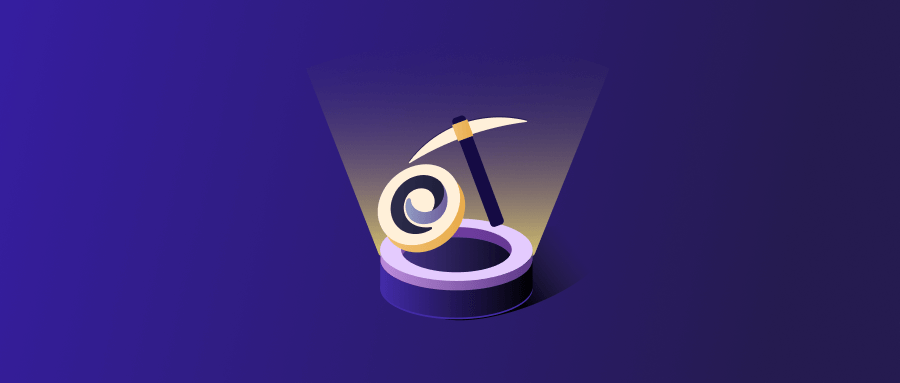 Happy New Year!
During the Spring Festival, BTC and ETH continued to create its new all-time high. After BTC exceeded $52,000, ETH reached $1,900 in less than 2 days.
According to the news, Coinbase has already submitted a listing application to Nasdaq with a valuation of up to $77B, which has a big effect on the exchange tokens. The trade volume of LON, UNI, HT, SUSHI, CRV on Tokenlon has increased significantly.
The cumulative trading volume of Tokenlon exceeded $8B, and the trading volume during the holiday was about $835M. 5,899 unique addresses contributed a total of 15,632 transactions. And the fee contract has accumulated more than $7M in revenue.
As of 8:00 on Feb.19th, the circulation of LON was 19,113,353.2. The phase II LON liquidity mining will end on Mar.4th, and the 3rd liquidity mining is in preparation. The core team is preparing a LON repurchase and staking plan, and community voting will be held in a couple of weeks.
Let's take a look at all the stats with the chart below!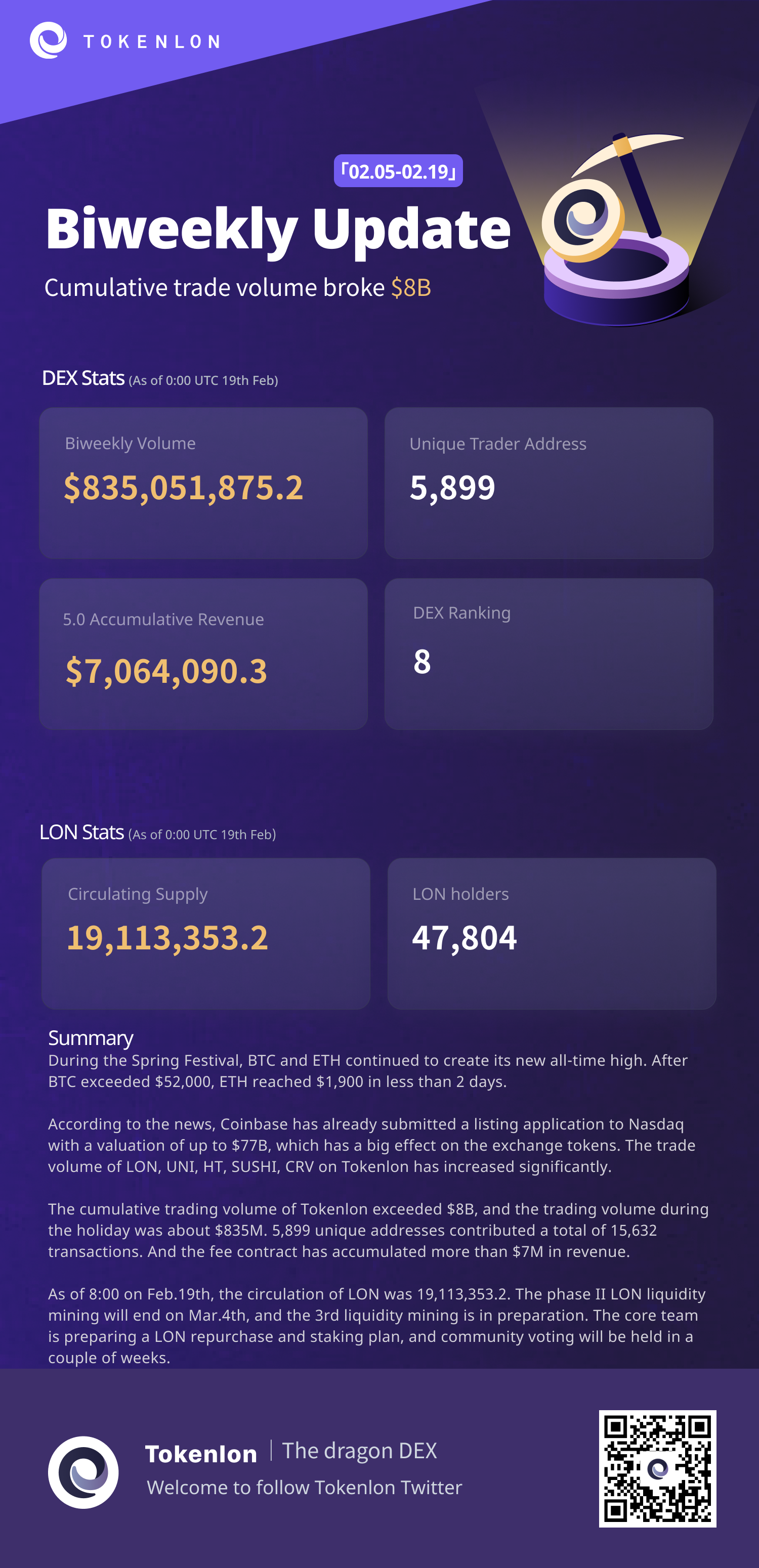 If you run into any questions or have any suggestions on Tokenlon, you are welcome to join our Discord group and chat with us.
Important Risk Warning
Tokenlon,
2021.02.19
Contact us
Notes
Digital Assets are highly volatile and unpredictable. Please do your research before trading.