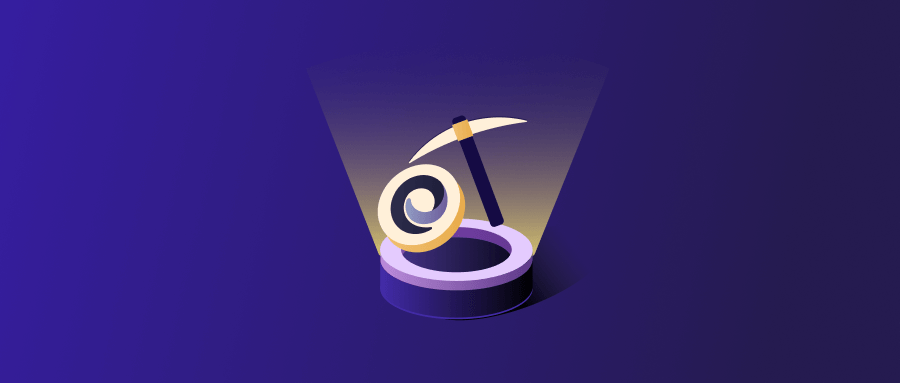 This week, ETH hit a new all-time high again, almost breaking through $1700, and the Gas fee remained at around 200 Gwei for a long time.
Tokenlon's weekly volume exceeded $500M, 5,350 unique addresses contributed about $511M, and Tokenlon 5.0 trade fee contracts have accumulated $4.9 million. This week, Tokenlon core team also launched a community governance proposal for the adjustment of fees between stablecoins and LON-related pairs. According to the voting results, the fee between stablecoins was reduced to 0.04%, and the fee for LON decreased to 0.2%.
The 2th phase of LON liquidity mining has locked up nearly 4,092,049 LON, 10,586 ETH and 13,301,963 USDT. The scale of liquidity ranks 16th and 11th in Uniswap and SushiSwap respectively. Currently, the maximum APY is 232.94%.
Next week, Tokenlon will carry out a series of Lunar New Year campaigns on Twitter and in the community. We wish you all a Happy Lunar New Year in advance!
Let's take a look at all the stats with the chart below!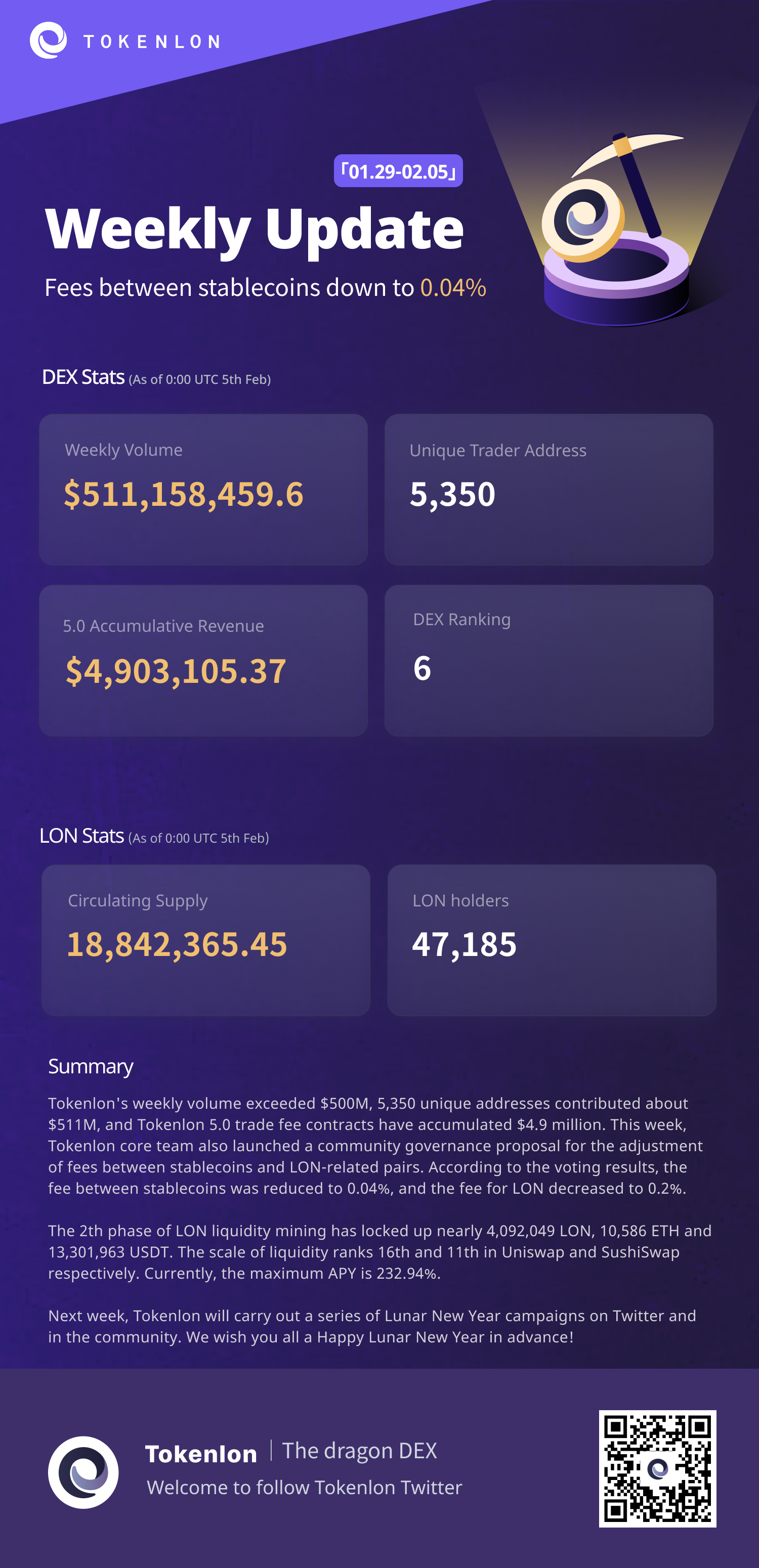 Important Risk Warning
If you run into any questions or have any suggestions on Tokenlon, you are welcome to join our Discord group and chat with us.
Tokenlon,
2021.02.05
Contact us
Notes
Digital Assets are highly volatile and unpredictable. Please do your research before trading.