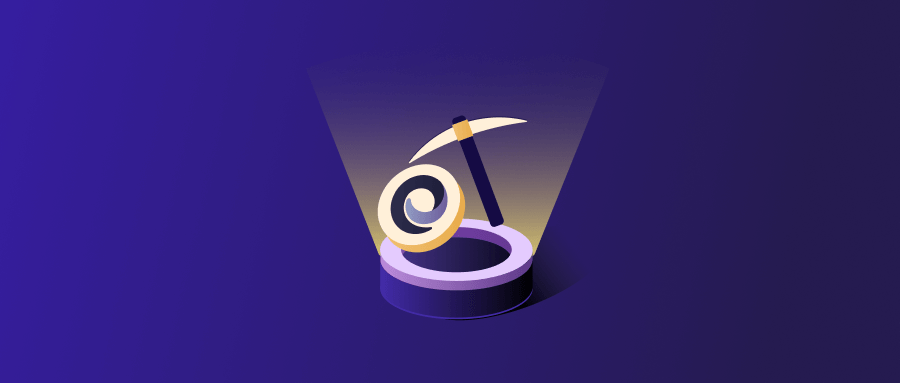 DeFi tokens showed a crazy performance in the last week, like UNI, SUSHI, LON, 1INCH all set a new all-time high. It results in an outstanding growth onTokenlon's trade volume, and LON/USDT became the second most popular trading pair in this week.
The trading volume of Tokenlon is about $493M and the cumulative volume has exceeded $7B. The trading fee contract has generated over $3.3M. After Tokenlon has upgraded to 5.0, Tokenlon is now accessing the liquidity of Uniswap, Curve and SushiSwap. We have listed 8 new tokens, you can trade YFI、KP3R、ZKS、UMA、BAND、RUNE、HEZ、PERP on Tokenlon.
The phase II LON liquidity mining is in progress and the current maximum APY is about 189.02%. You can share 1m LON and 25k SUSHI rewards with other liquidity providers.
Let's take a look at all the stats with the chart below!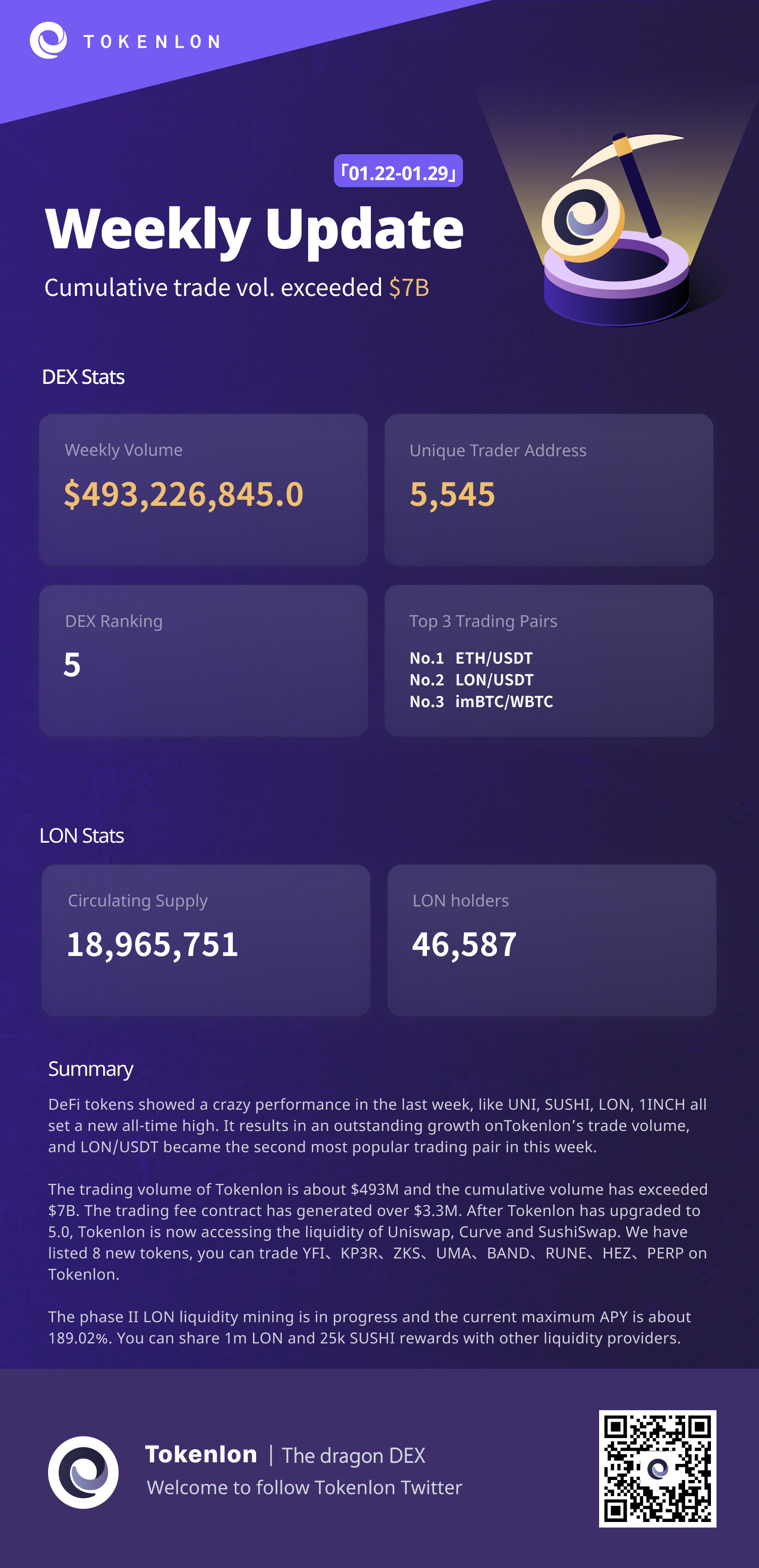 If you run into any questions or have any suggestions on Tokenlon, you are welcome to join our Discord group and chat with us.
Important Risk Warning
Tokenlon,
2021.02.01
Contact us
Notes
Digital Assets are highly volatile and unpredictable. Please do your research before trading.