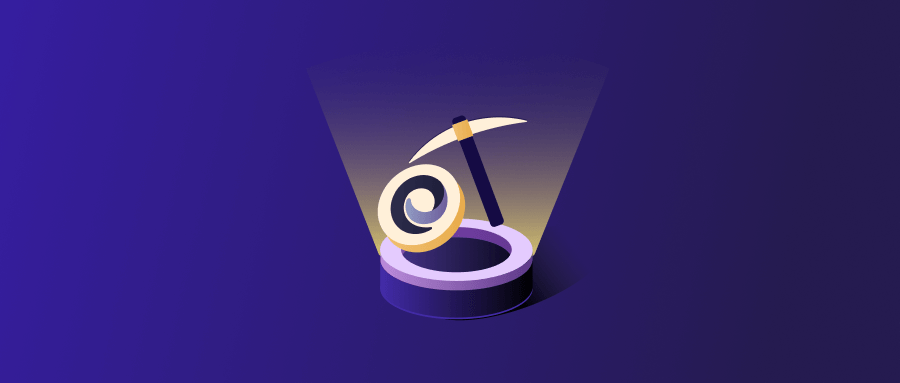 The trading volume of Tokenlon is about $489m this week, and the cumulative volume is close to $6.5b. Since the launch of Tokenlon V5, more than $2.3m in revenue has been accumulated in the trading fee contract.
Meanwhile, we upgraded Tokenlon V5 contract so that the liquidity of SushiSwap is now accessible to Tokenlon users. As a result of it, a series of new tokens will be listed on Tokenlon in the next week and we will improve the price and depth for stablecoins trades.
The phase II LON liquidity mining is ongoing, you can stake Uniswap's LON/ETH and SushiSwap LON/USDT LP tokens on the Tokenlon dashboard to participate in the 2nd phase liquidity mining and share 1m LON as well as 25k SUSHI rewards with other miners. The current maximum APY is 196.29% and you can claim your reward at any time, you can see all the tutorials by clicking here.
Let's take a look at all the stats with the chart below!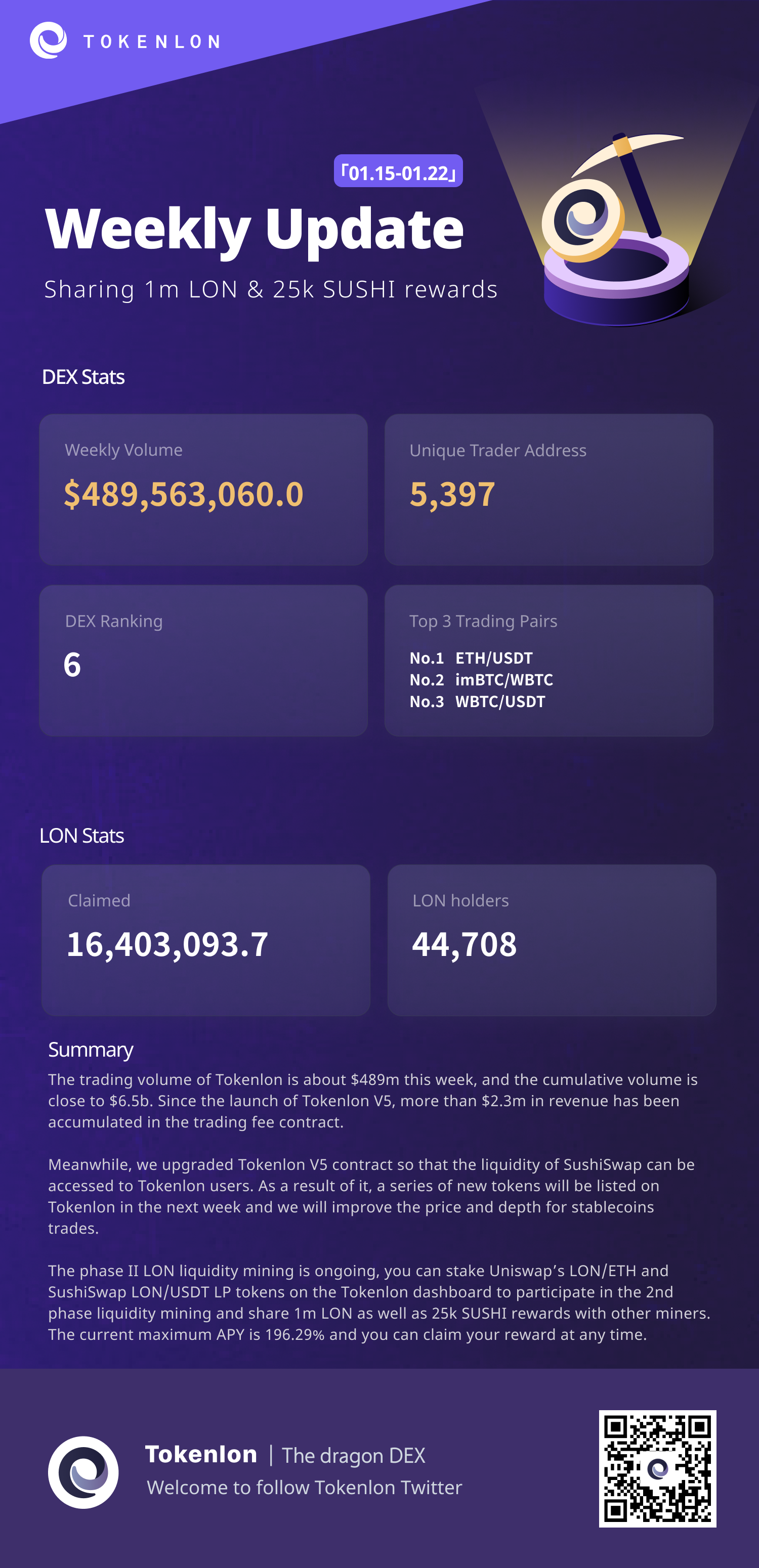 If you run into any questions or have any suggestions on Tokenlon, you are welcome to join our Discord group and chat with us.
Important Risk Warning
LON token contract address:




0x0000000000095413afC295d19EDeb1Ad7B71c952

There is no airdrop event, please be aware of scams and never give your wallet private key to anybody!

Digital Assets are highly volatile and unpredictable. Please do your research before trading.
Tokenlon,
2021.01.22
Contact us