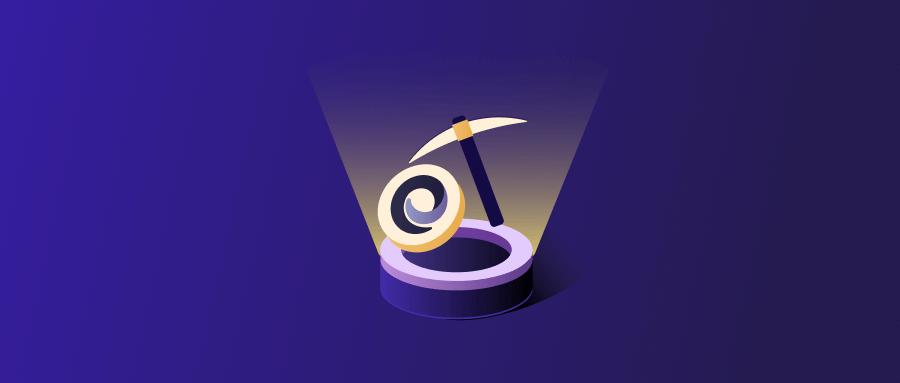 What an incredible week! BTC kept refreshing its all-time high and broke $40,000, it took less than 3 days to go from $30,000 to $40,000.
Compared to last week the weekly trading volume of Tokenlon increased by 168% with 6,250 unique addresses contributing about $434 million. Since the launch of the new version of Tokenlon, the fee revenue of the contract has exceeded 1 million US dollars.
You could see the contracts below:
RFQ: https://etherscan.io/address/0x8d90113a1e286a5ab3e496fbd1853f265e5913c6
AMM: ttps://etherscan.io/address/0x11be6f5520fee8e867e20af9c9d2c8a09b909b83
Meanwhile, Tokenlon has optimized the trading depth of USDT/ETH, USDC/ETH and DAI/ETH, you could make a single transaction up to $1 million in those pairs. Besides, the WBTC/ETH transaction depth has also been optimized, the maximum of a single transaction is up to 100 BTC.
At last, you could enjoy a trading fee as low as 0.1% based on the amount of LON you hold. You can also participate in LON liquidity mining. The current APY is 231.4%. There are only the last two weeks left for this phase of mining, and the next phase of mining is in preparation.
Let's take a look at all the stats with the chart below!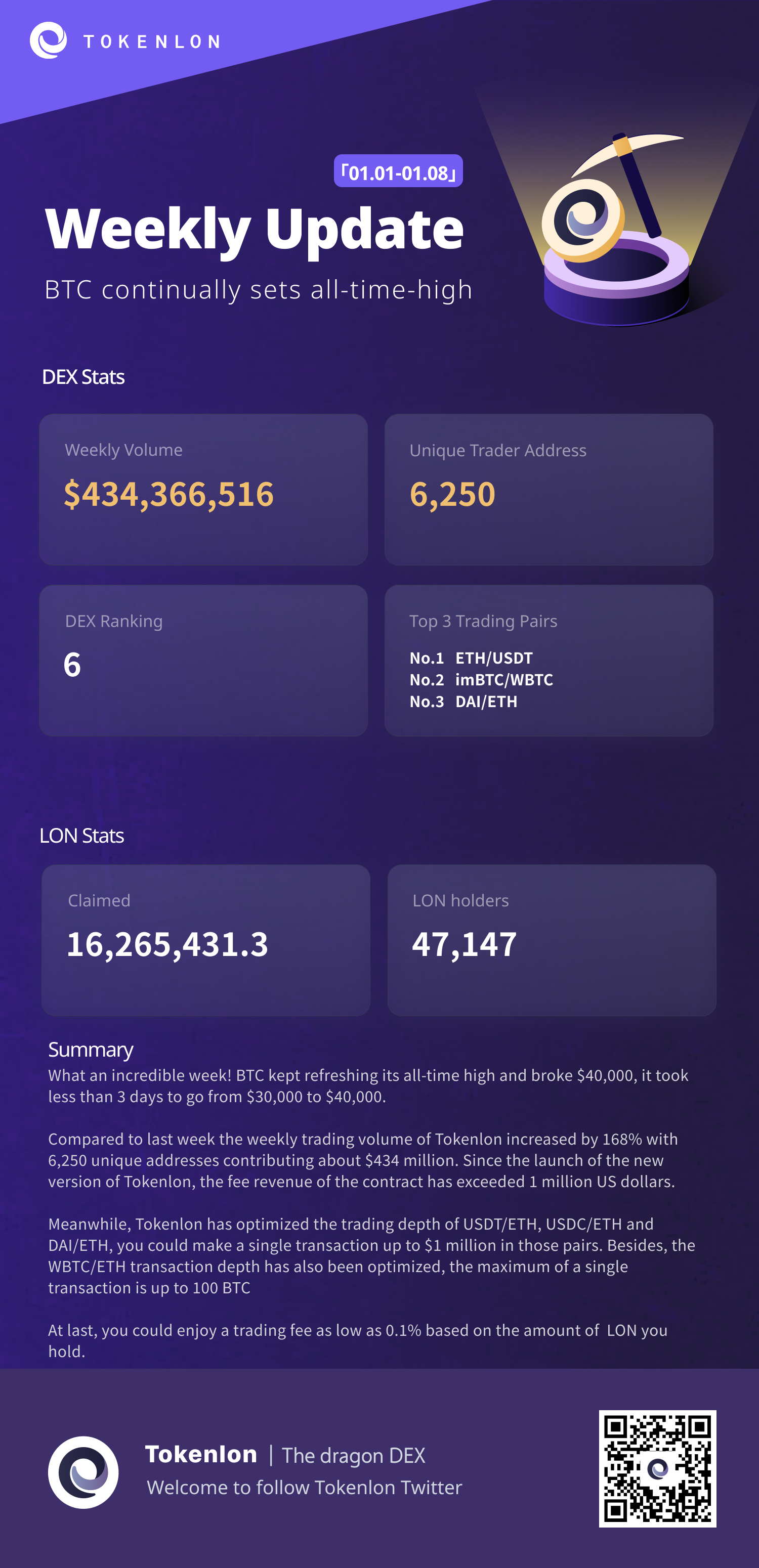 Important Risk Warning
LON token contract address: 0x0000000000095413afC295d19EDeb1Ad7B71c952, beware of scams!
If you run into any questions or have any suggestions on Tokenlon, you are welcome to join our Discord group and chat with us.
Tokenlon,
2021.01.08
Contact us