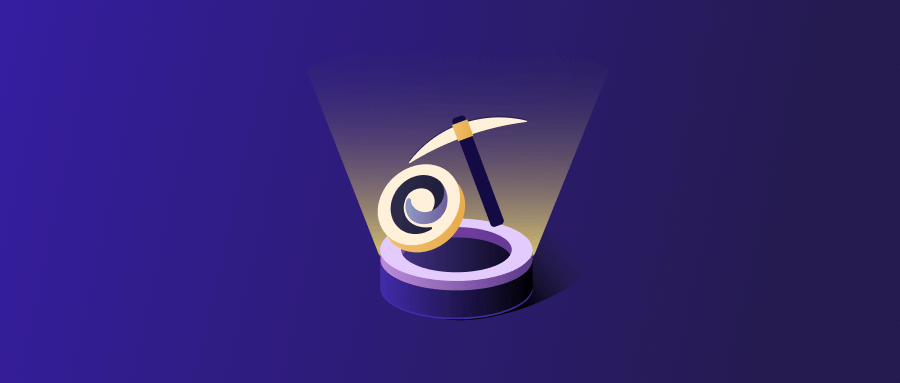 After BTC broke $40,000, the market experienced an up-down process, and the miner fee once soared to 800 Gwei. Can BTC stand above $40,000 again? Can ETH set an ATH? Let's see what will happen next week.
This week, Tokenlon's transaction volume increased by 38% with 5,781 addresses contributing a total of $598,842,018.9, and the cumulative income of fee contract addresses exceeded $1.8 million. In terms of trading experience, we have optimized the trading depth of WBTC and ETH related pairs, a single trade of WBTC is up to 100 BTC and stable currency exchange ETH supports up to $1 million.
The first phase of LON liquidity mining will end at 0:00 AM UTC 21st Jan and the current APY is 247.25%. The second phase of LON liquidity mining will retain the LON/ETH pool and add the LON/USDT pool. A community voting about the total rewards of the second phase of LON Liquidity mining is now in progress, if you have LON in your wallet, you could join it by clicking here.
If you don't know how to vote, you could learn the tutorial by clicking here
Let's take a look at all the stats with the chart below!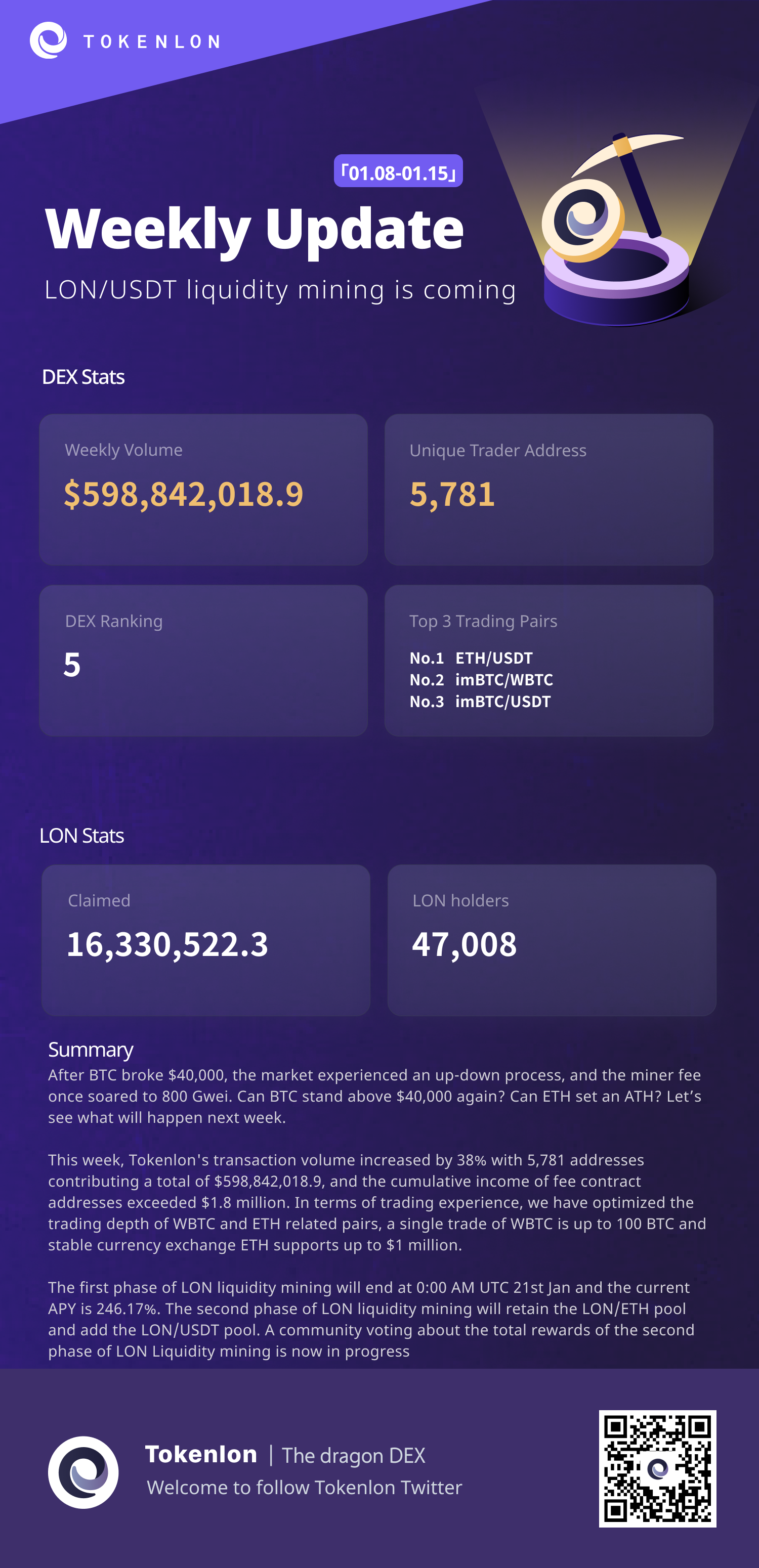 If you run into any questions or have any suggestions on Tokenlon, you are welcome to join our Discord group and chat with us.
Important Risk Warning
Tokenlon,
2021.01.15
Contact us