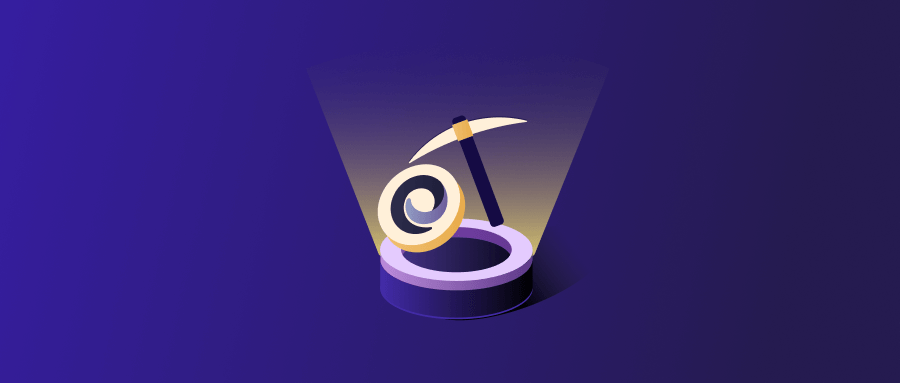 This week, the cumulative trading volume of Tokenlon exceeded $5 billion. Since the release of Tokenlon 5.0 Beta, 5 tokens including 1INCH, FARM, DPI, REN and LRC have been added for the first week.
Tokenlon's trading volume was $161 million this week, and the number of independent trading addresses was 7,676. Since we opened the LON claim function, more than 16 million LONs have been claimed and circulated in the market.
The 1st stage of LON liquidity mining has came into the third week, and the current APY is 239.03%; the development of the LON fee discount function has been completed and the final testing is in progress; the LON Buyback & Staking plan is in the development stage which is expected to be launched in Q1.
Let's take a look at all the stats with the chart below!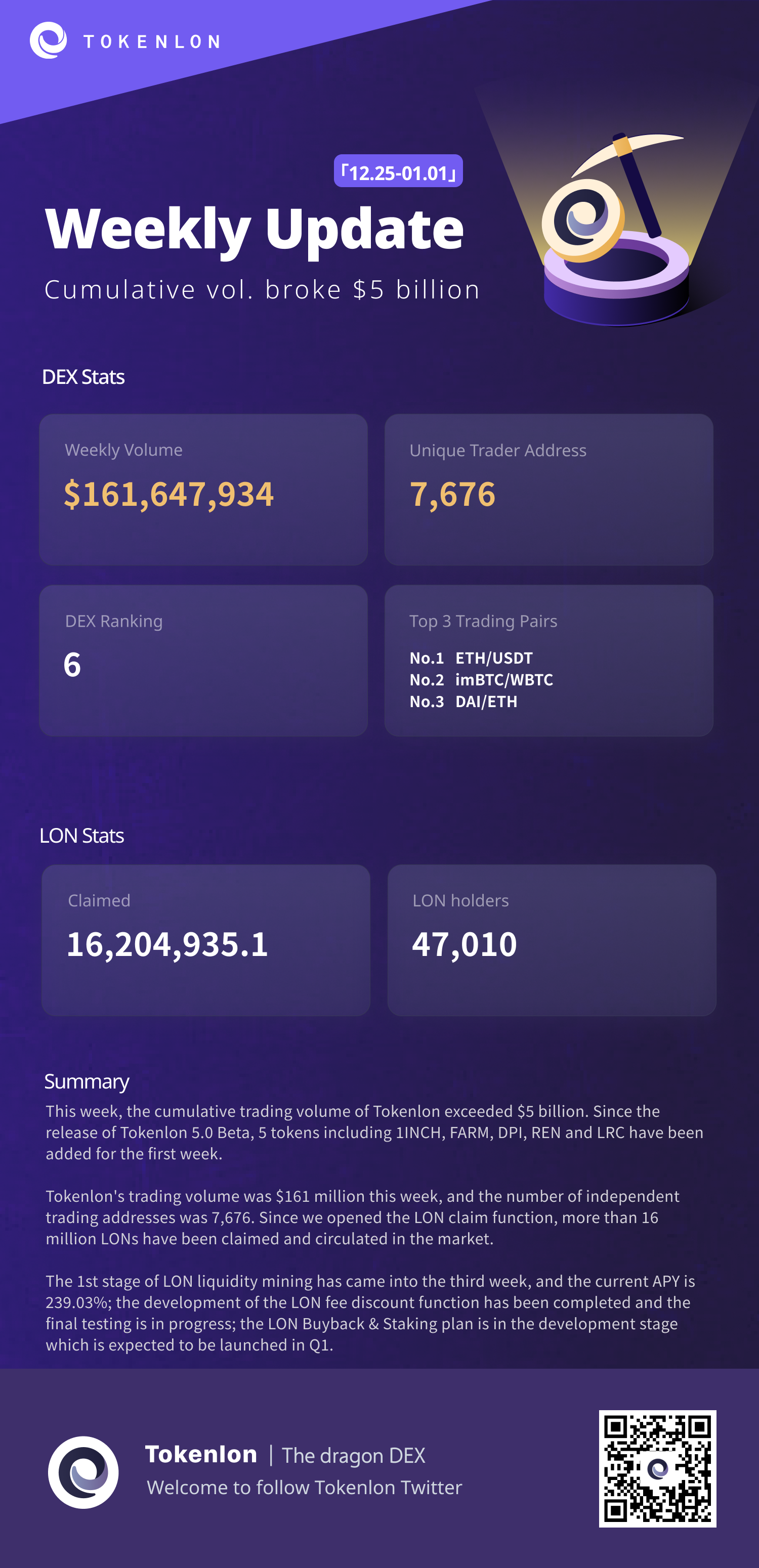 If you run into any questions or have any suggestions on Tokenlon, you are welcome to join our Discord group and chat with us.
Important Risk Warning
Tokenlon,
2021.01.04
Contact us