Tokenlon 5.0 aggregates professional market makers, Curve, Uniswap for more tokens at better prices. And, we release LON to the community via early user merkledrop and liquidity mining.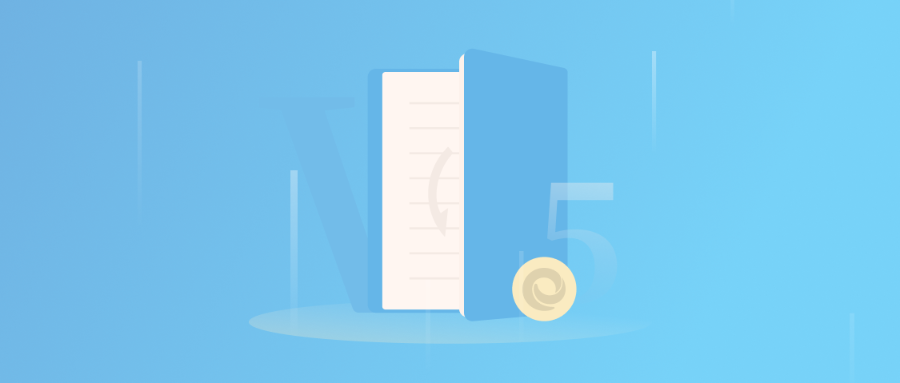 Today we are releasing the amazing, new Tokenlon 5.0 (Beta). In less than 24 hours, you'll find it in the imToken app (gPlay, Apple) and later on tokenlon.im .
After years of iterations (Tokenlon first appeared in 2017) our fifths iteration comes with two major updates:
Tokenlon now aggregates quotes for guaranteed better prices and more tokens

LON token is released, claimable for early supporters, trade miners and liquidity miners
There's much to talk about, so let us explain below. If you like to get every little detail though, please read the Tokenlon 5.0 litepaper here.
Security
Tokenlon is security audited, and the report can be found here: https://github.com/consenlabs/tokenlon-security
You can find the new Tokenlon DEX contracts verified on Etherscan: https://etherscan.io/accounts/label/tokenlon
More tokens at better prices via aggregation
The new Tokenlon is a decentralized exchange that takes your input (e.g. 'I want to sell 100 DAI to ETH') and finds you the best price out of 3 different sources: Professional market makers that were the backbone of Tokenlon's growth since 2018, Curve and Uniswap.
That means, you can trade more tokens and to better prices thanks to Curve and Uniswap integration. More coming soon.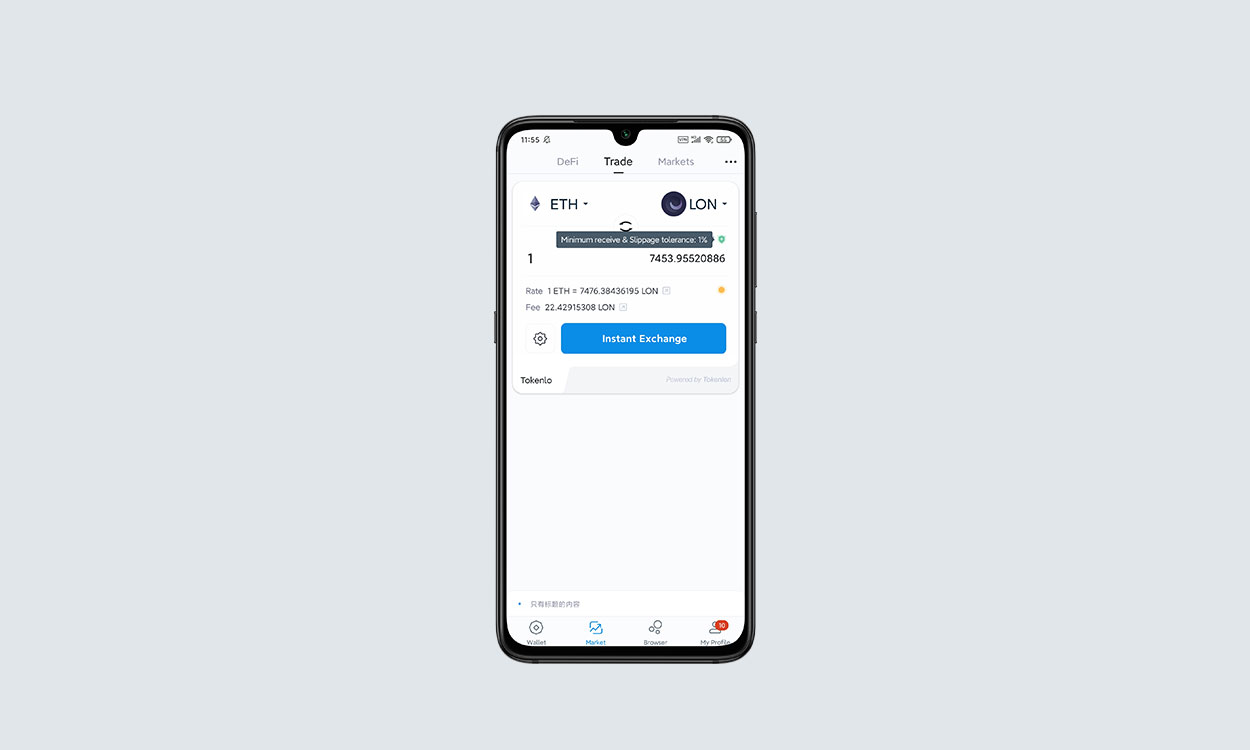 For a more technical deep-dive: You can find the new Tokenlon DEX contracts verified on Etherscan: https://etherscan.io/accounts/label/tokenlon ; and the Tokenlon 5.0 litepaper here.
LON token
Tokenlon 5.0 not only brings new features, but also its own LON token.
LON contract address is: 0x0000000000095413afC295d19EDeb1Ad7B71c952. (verified on Etherscan). Beware of scams!
Below we will explain the inner workings of LON, how to find out whether you are eligible for the claim and how to claim.
Claim LON - As trade miner, referrer and early user
Let's find out whether you are eligible for any of the current two LON incentives.
Those of you who participated in the Genesis Trade Mining and referral program, are able to claim your part of the 15,000,000 LON on 2020.12.23, 0:00 AM (UTC).
In total, Genesis Mining assigned LON to more than 200K addresses. Those addresses are able to claim their LON tokens on the Tokenlon Dashboard (with the imToken wallet app or Metmask etc) with the smart contract on December 23rd 0:00 UTC.
Another 15 million LON are claimable by early supporters of Tokenlon and imToken, claimable also on 2020.12.23, 0:00 AM (UTC).
As an early user of Tokenlon or the imToken app, you might be eligible. The quickest way to check is to navigate to the Tokenlon Dashboard and check whether there is any LON to claim.
The specific amount of LON you can claim as an early supporter will be displayed on the LON dashboard. More details on our blog.
Earn LON - Via liquidity mining.
Tokenlon will start a one-year liquidity incentive plan, with a total of 10,000,000 LON to be rewarded as liquidity pool incentives.
The first phase of liquidity mining will start on 2020.12.24 0:00 AM UTC and last for 28 days until 2021.1.21 8:00 UTC. A total of 1,500,000 LON will be awarded in this first phase.
During the period, you can stake Uniswap's LON/ETH LP tokens to Tokenlon's Dashboard to participate in the liquidity mining. The LON obtained can be claimed in real time. Read more on our blog.
The trade mining and referral program is to be continued next year. Read more under 'The Future of Tokenlon' below.
Use LON
LON will give the community the right to participate in the governance of Tokenlon. LON holders can improve Tokenlon by initiating Tokenlon Improvement Proposal (TIP) proposals and voting, such as determining the use of the treasury, fee parameters, buyback parameters, supporting assets, product features, etc. Read more details in the Tokenlon 5.0 litepaper here.
In addition, holding a LON token in your address gives a trade fee discount of up to 66%, already today. See the exact rebates below.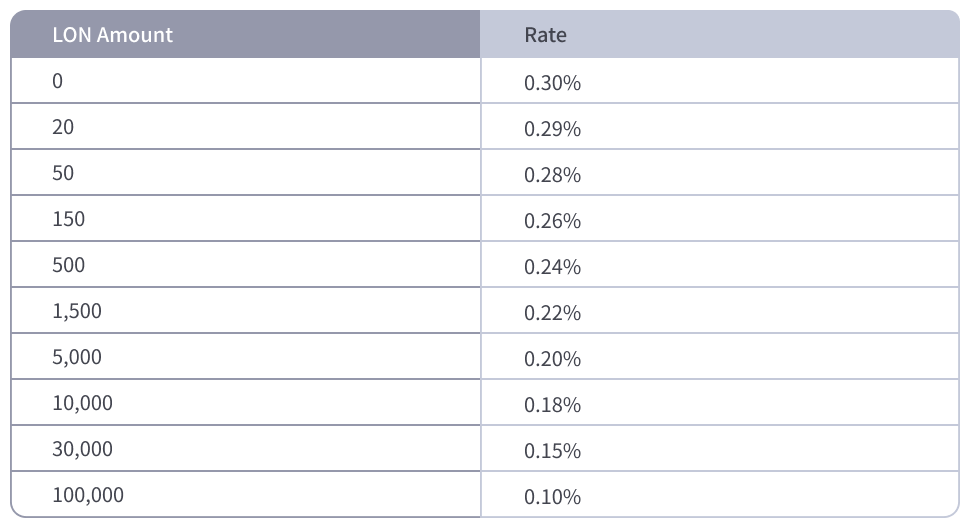 The Future of Tokenlon
Even more trading pairs
With thousands of tokens available on Uniswap, Curve and via market makers, we can already offer more tokens as of today. Starting from today we are continually vetting more tokens and add them to Tokenlon for you to trade.
Staking, LON buyback, trade mining and referral
In the near future, we introduce a new mechanism that will help foster the Tokenlon ecosystem. Below we will explain the workings. Read the litepaper for more in-depth coverage.
First, fees collected by Tokenlon will be used to buy back LON on the open market, and the LON bought back will be transferred to the treasury and staking reward pool.
Second, until LON reaches its maximum cap of 200 million tokens each buyback will trigger the mining of more LON, which will be distributed to mining participants: Users, liquidity mining participants, relayers and referral program participants.
The exact distribution can be found in the litepaper, and will be changeable via governance in the future.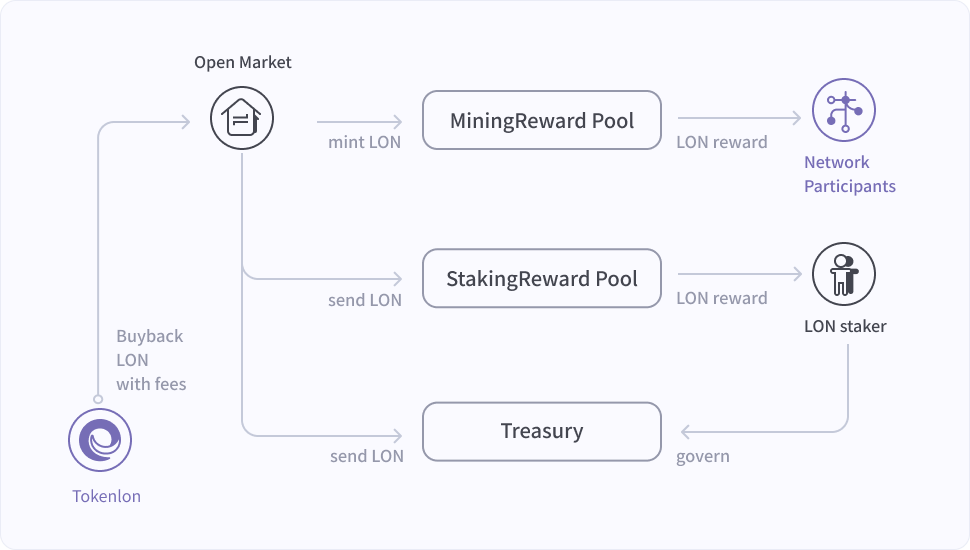 Tokenlon governance will be gradually opened up through the following three stages, gradually handing over decision-making power to the community.
Out of the total cap of 200,000,000 LON, 130,000,000 LON is allocated to the community through the LON Network Incentive Plan (LIP). 49,680,000 LON is allocated to the core team, 10,320,000 LON is allocated to stakeholders, and the remaining 10,000,000 is allocated to the development reserve.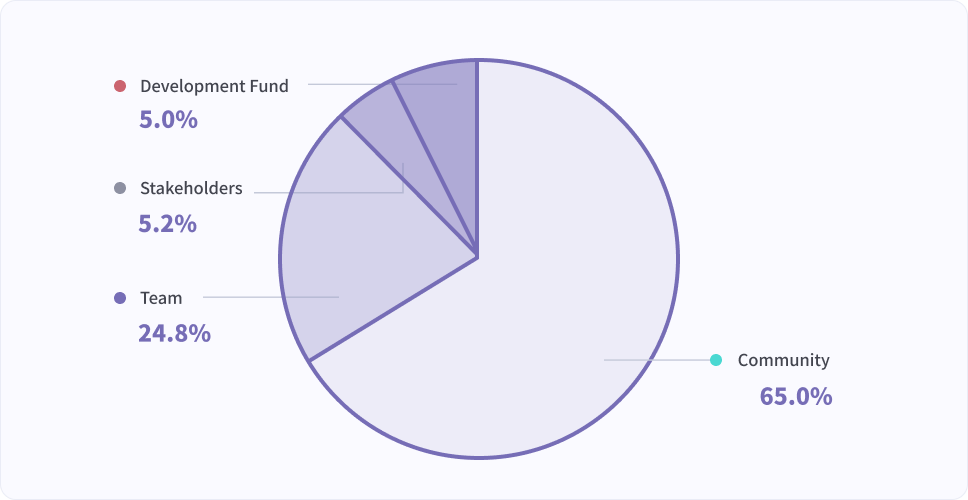 To encourage community participation, LIP will gradually complete the distribution of 130,000,000 LON in two phases. The 70,000,000 LON that belongs to the team, stakeholders and the development reserve will be unlocked and released with linear vesting for two years.
We couldn't be more happy to take those steps with our community today. Again, read the litepaper for detailed information here.
Try the new Tokenlon on the latest imToken wallet app which will go live within 24 hours (Google Play, Apple App Store).

And join our community at: discord.gg/nPmsMrG