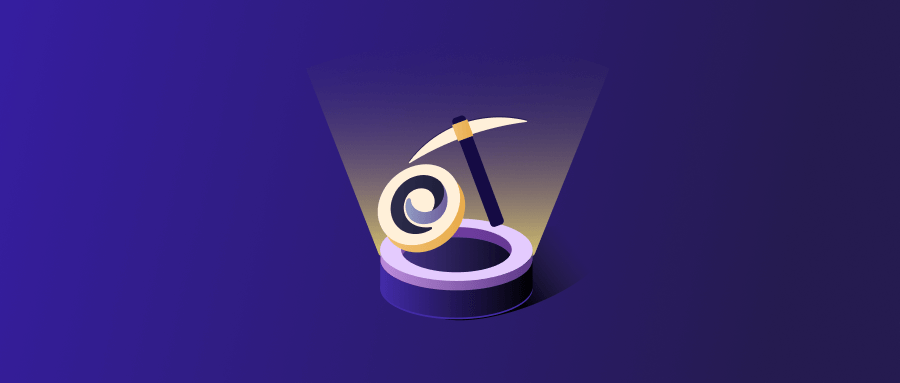 This week, the market is generally in a downward adjustment channel. Major digital currencies such as BTC and ETH have all declined slightly. DeFi tokens, like UNI and CRV, have experienced a significant decrease by more than 10%.
Tokenlon volume continued to rise this week, with 6,139 users contributing $332,673,818.1, and the 24h trading volume set a new record which broke $75 million. The DEX ranking rose again this week, ranking third. Due to the new market makers, and the trading depth of UNI and LINK has been optimized again. And we will launch a new token trading pair next week.
The LON genesis mining stage has entered the final 9 days. A total of 6,438 users participated in LON mining this week, with a weekly mining power of 778,609.7. Genesis mining will end at 0:00 a.m. UTC on December 20. When we complete the final accounting, the LON claim, circulation and transaction functions will be opened successively. Please pay attention to the official announcement of Tokenlon.
With the LON genesis mining coming to an end, here we warmly remind you again:
The LON token contract has not yet been deployed, beware of scams.

There is no fundraising or token sale of any kind. Everyone can get LON for free by trading on Tokenlon.

LON is a utility token that allows traders to enjoy discounted trading fees. It has no investment value.
At last, let's take a look at all the stats with the chart below!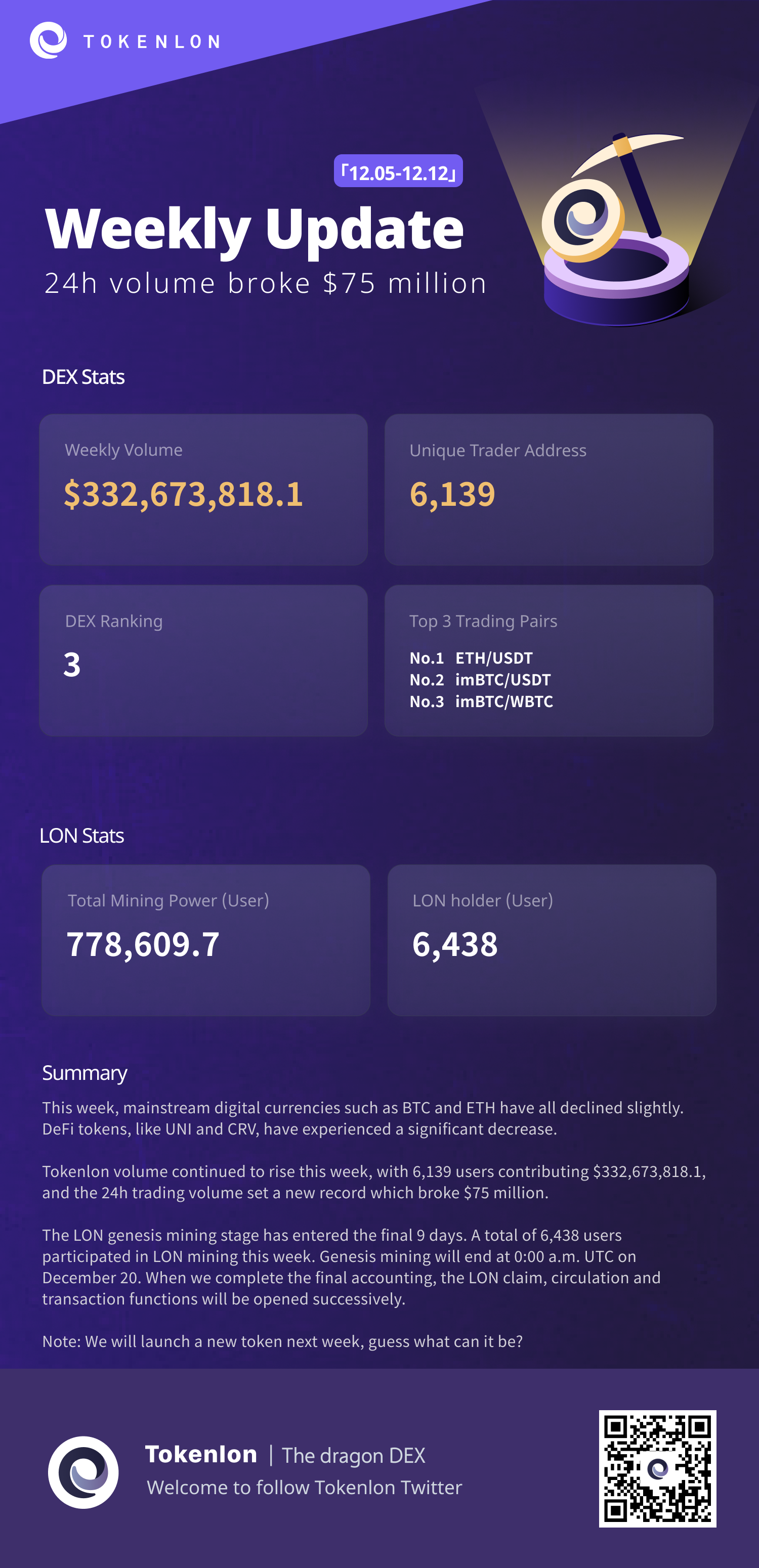 If you run into any questions or have any suggestions on the LON incentive program, you are welcome to join our Discord group and chat with us.
Tokenlon,
2020.12.12
Contact us