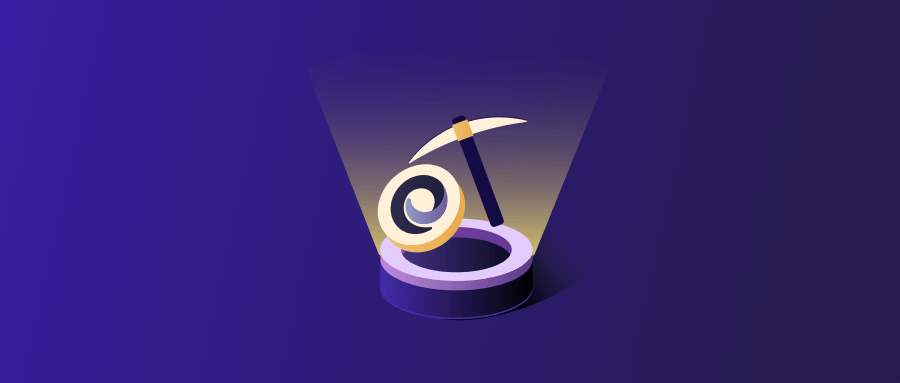 The market had a turbulence ride this week. Unfortunately, the BTC price did not break the highest record in history. It took less than 48 hours from breaking through $19,500 to $17,000, which reminded many people of the Black Thursday this March 12th.
This week, Tokenlon's trading volume returned to the $200 million range, and 6,607 unique trading addresses contributed a total of $212,790,651.4. It returned to the DEX Top5 ranks again. Due to the addition of one new market maker, the ETH/USDT exchange rate was optimized again and the quotation was better than Uniswap and become the best among all DEXs, the trade limit has also been increased to a maximum of $500,000 per trade.
The total mining power of LON mining for users is 371,323.41, and the number of people participating in mining this week has also increased slightly compared with last week. There are 23 days left in the second stage of LON genesis mining, which will end on December 20 and start the circulation of LON.
Let's take a look at all the stats with the chart below.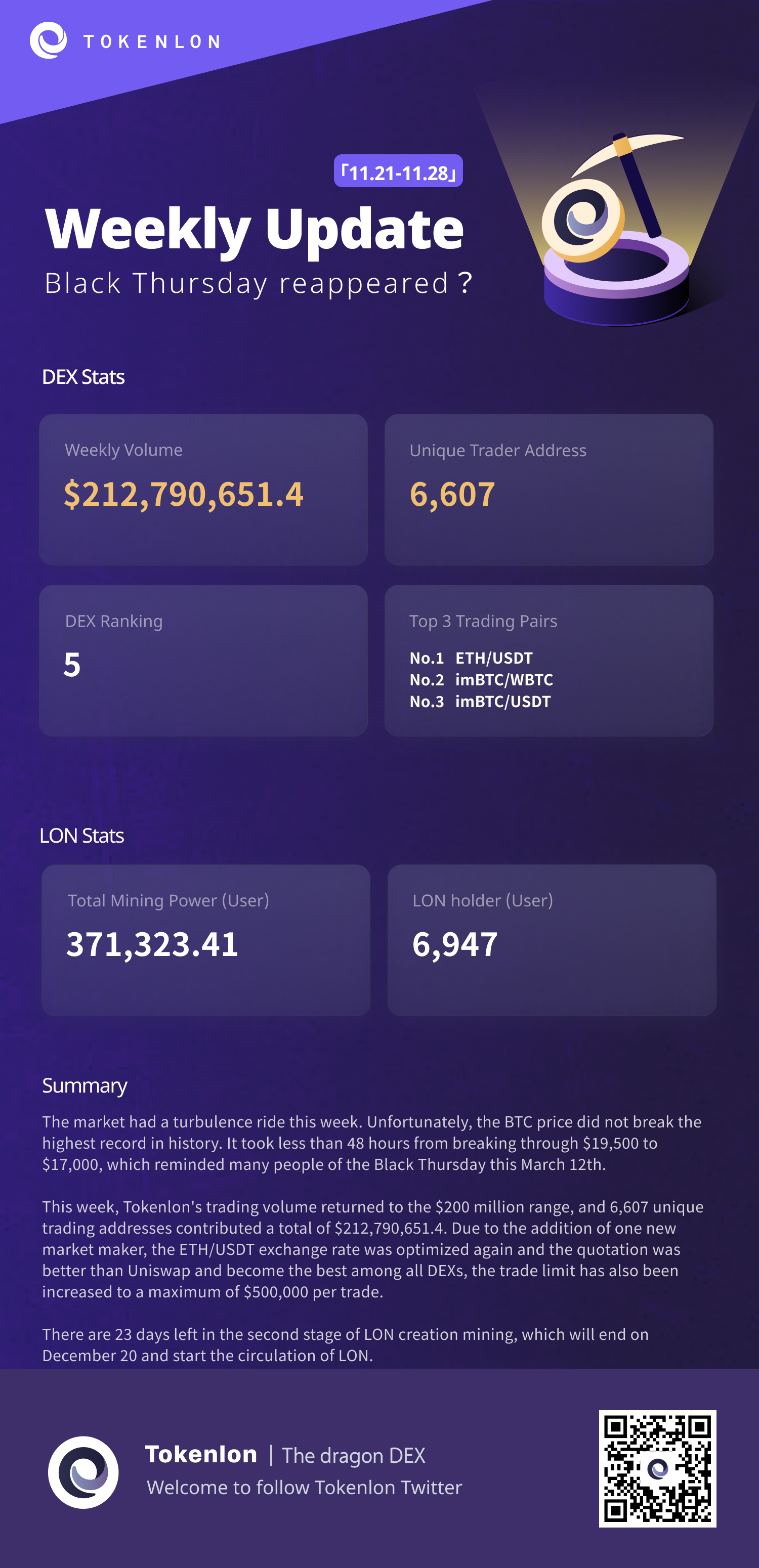 If you run into any questions or have any suggestions on the LON incentive program, you are welcome to join our Discord group and chat with us.
Notes:
The LON token contract has not yet been deployed, beware of scams.

There is no fundraising or token sale of any kind. Everyone can get LON for free by trading on Tokenlon.

LON is a utility token that allows traders to enjoy discounted trading fees. It has no investment value.
Tokenlon,
2020.11.28
Contact us