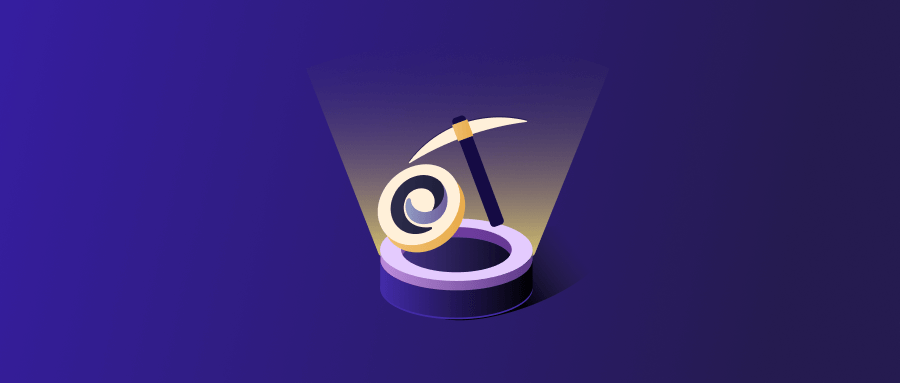 What an exciting week! BTC came back at $18,500, only $1000 away from the historical record. ETH also hit $500, a new time high in 2 years.
With the strong performance of BTC, the trading volume of Tokenlon this week was $164 million, an increase of 18% compared to the last week. The proportion of transactions of imBTC/WBTC and imBTC/USDT trading pairs increased significantly. In addition, Tokenlon added two market makers this week and it will provide users with better exchange rates and depth, for example, ETH/USDT supports up to $300,000 per transaction.
The second stage of LON genesis mining is in full swing. 6,859 users participated in LON mining in this week, contributing a total of about 270,000 computing power. There are only the last 30 days left in this stage genesis mining, which will be settled on December 20th.
Let's take a look at all the stats with the chart below.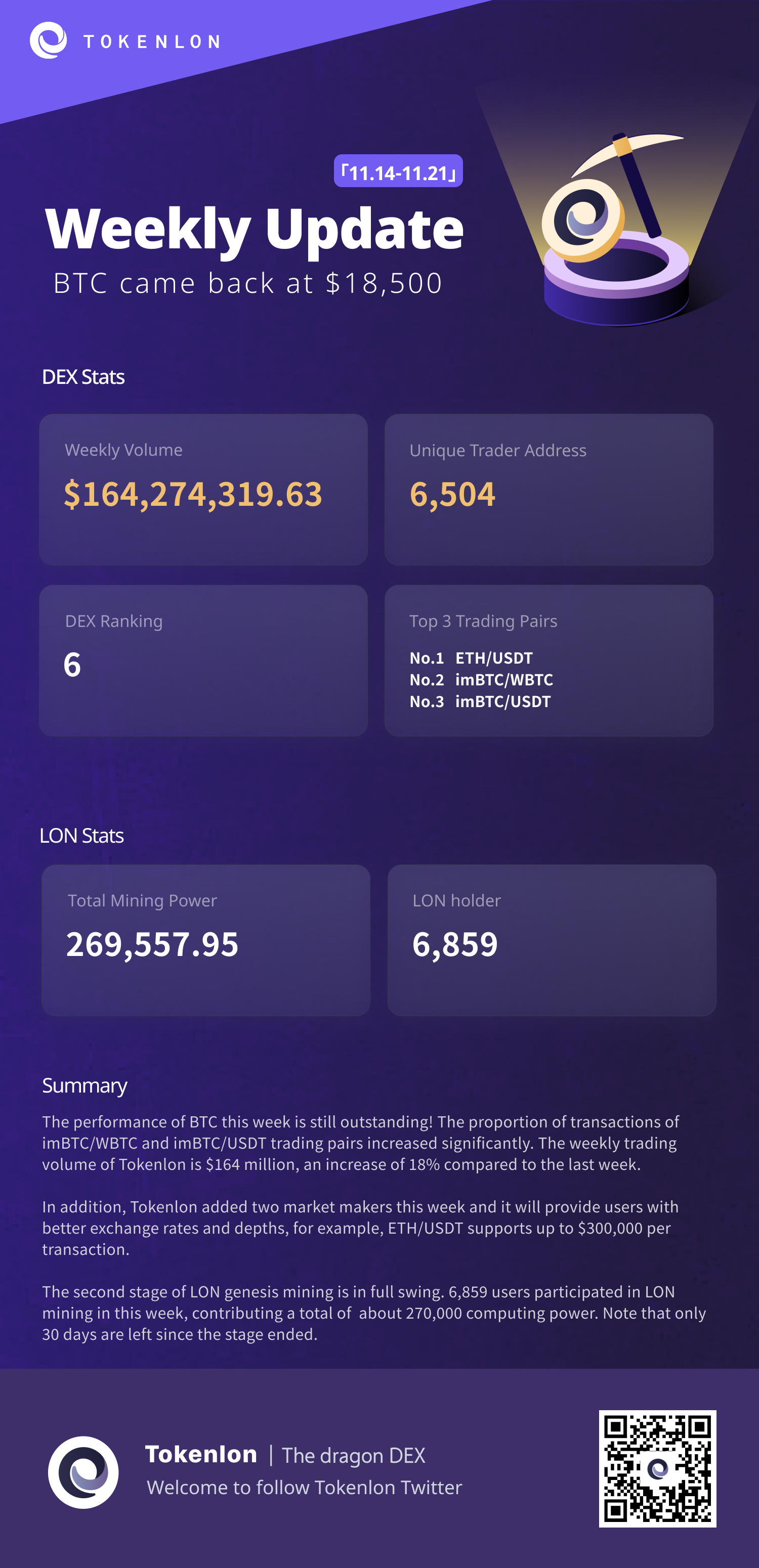 If you run into any questions or have any suggestions on the LON incentive program, you are welcome to join our Discord group and chat with us.
Notes:
The LON token contract has not yet been deployed, beware of scams.

There is no fundraising or token sale of any kind. Everyone can get LON for free by trading on Tokenlon.

LON is a utility token that allows traders to enjoy discounted trading fees. It has no investment value.
Tokenlon,
2020.11.21
Contact us