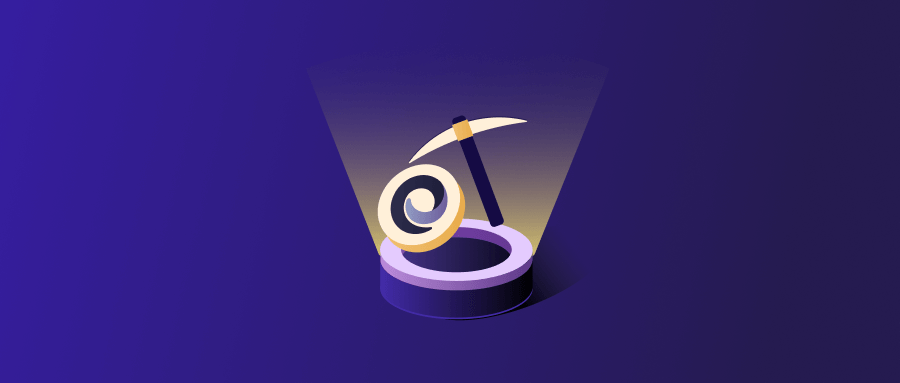 This week, BTC price returned to the $16,000 mark, driving the market to rise in the second half of the week. Tokenlon's weekly volume once again exceeded $200 million, with a volume of $205,829,037 and weekly unique addresses of 6,656.
Some community members reported that the settlement cycle is too short, which resulted in a significant impact on the power-to-LON ratio by the total volume of the day. So we started a new community governance pilot, and according to the result of the voting, mining power will not be settled to LON until the 2nd stage of genesis mining ends.
Although we introduced the market maker incentive in the second stage of mining, the number of users who received LON in the week set a new record of 7,473. Each user received 124.97 LON on average.
Let's take a look at all the stats with the chart below!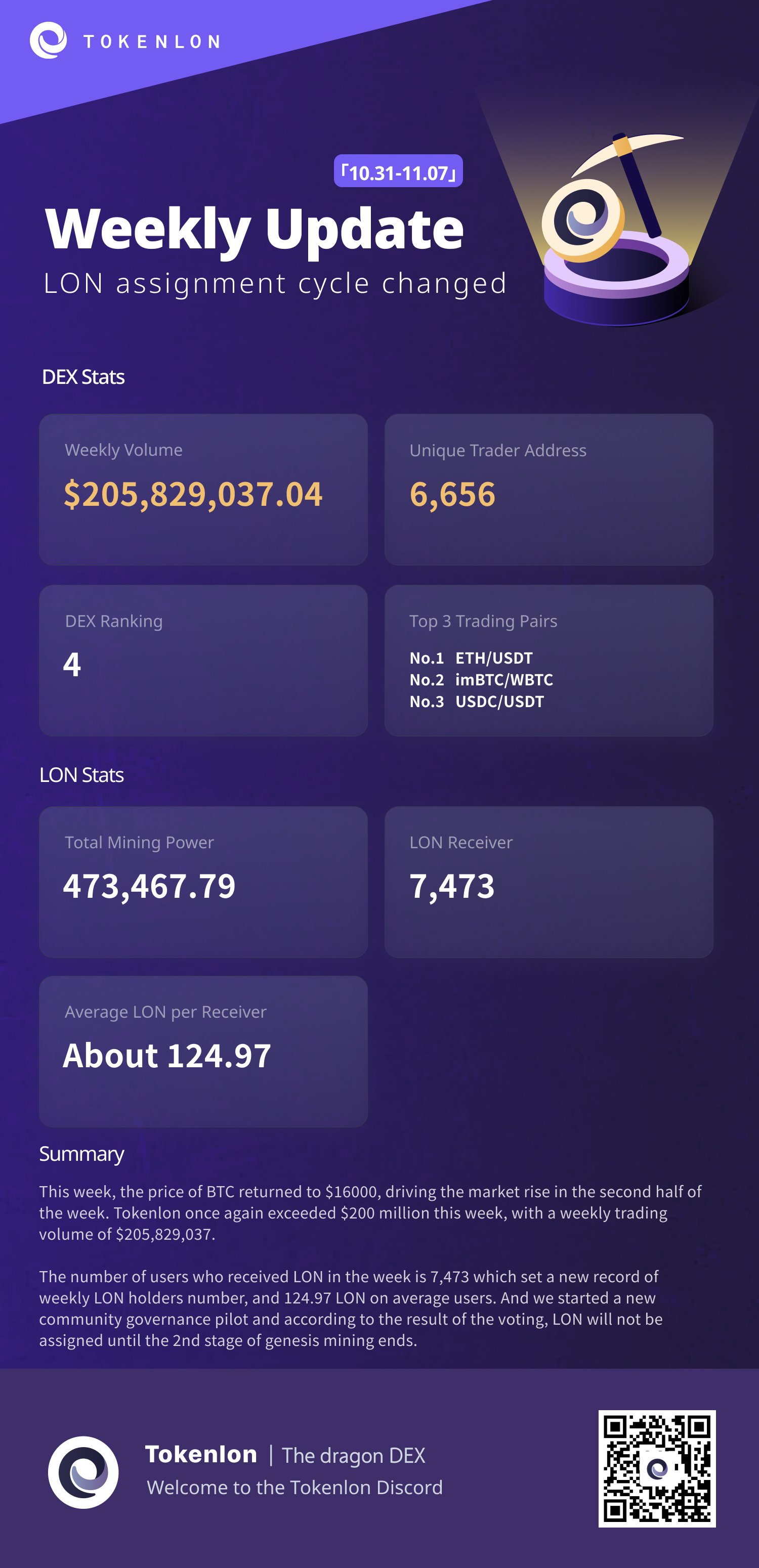 If you run into any questions or have any suggestions on the LON incentive program, you are welcome to join our Discord group and chat with us.
Notes:
The LON token contract has not yet been deployed, beware of scams.

There is no fundraising or token sale of any kind. Everyone can get LON for free by trading on Tokenlon.

LON is a utility token that allows traders to enjoy discounted trading fees. It has no investment value.
Tokenlon,
2020.11.07
Follow us