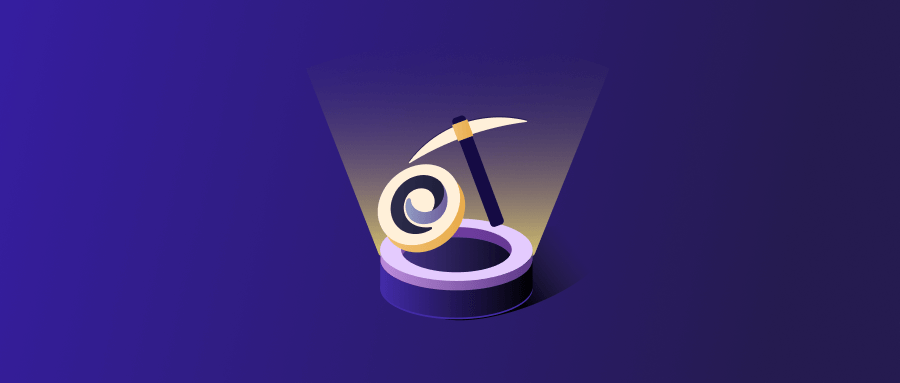 The fourth week of LON mining is now concluded. You could check your updated LON balance now.
Last week, there was a lot of exciting news in crypto, and the market seems to be warming up. Tokenlon continued to break its weekly trading volume, 6066 users traded $285,610,200 in total. Also, we set a new record for daily trading volume as well as 24h trading volume, which are $59,110,000 and $63,944,433, respectively.
This week 6,104 addresses received LON, and each of them mined about 163.82 LON on average and this number is nearly 20 higher than the last week.
Let's take a look at all the stats with the chart below!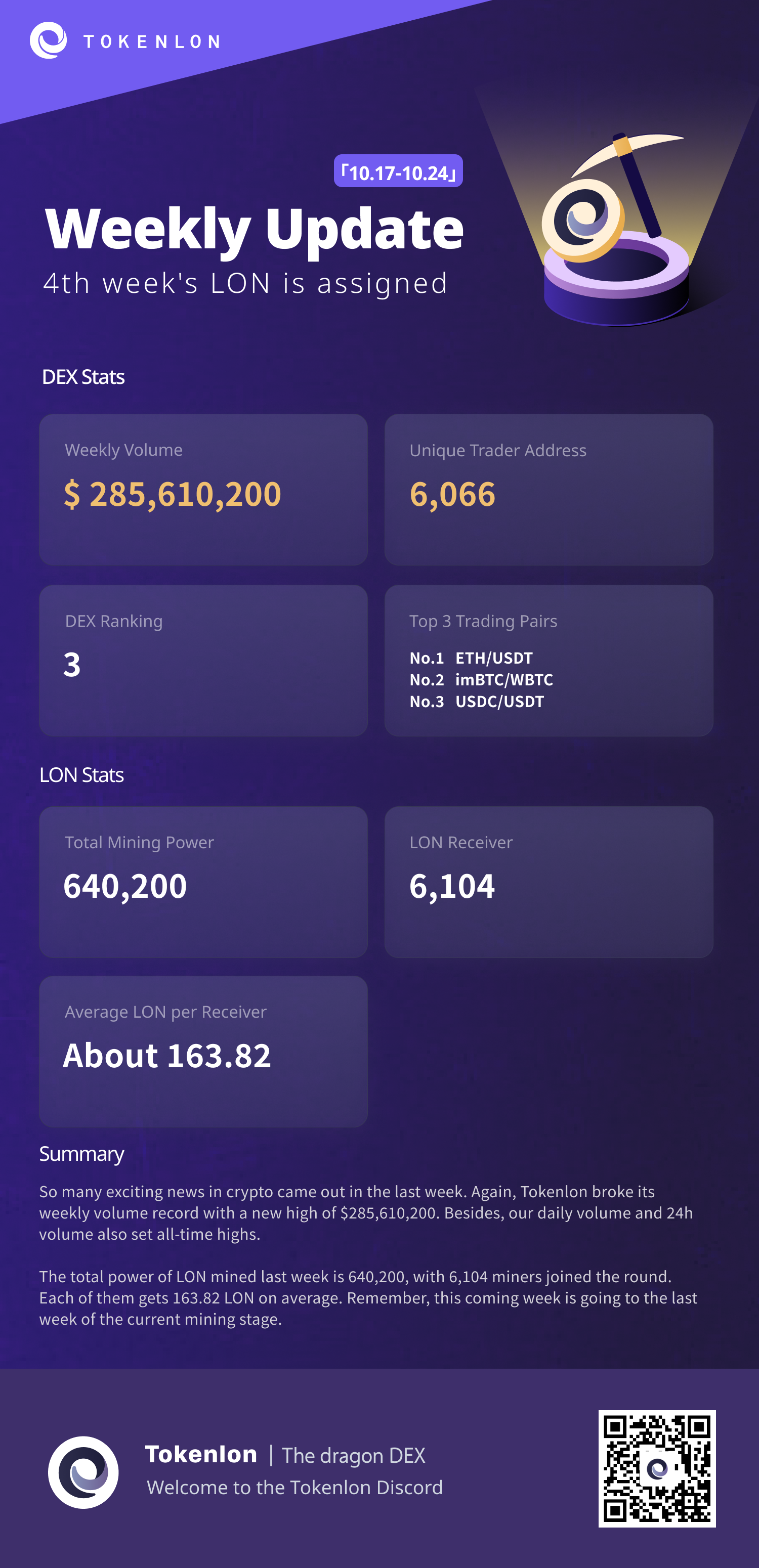 If you run into any questions or have any suggestions on the LON incentive program, you are welcome to join our Discord group and chat with us.
Notes:
The LON token contract has not yet been deployed, beware of scams.

There is no fundraising or token sale of any kind. Everyone can get LON for free by trading on Tokenlon.

LON is a utility token that allows traders to enjoy discounted trading fees. It has no investment value.
Tokenlon,
2020.10.24
Contact us