Campaign Description
From now until 2020-03-07 15:59:59 UTC, users who receive zero trading fee privilege do not need to pay a trading fee on Tokenlon. Click here to see the usual Tokenlon trading fee details.
Note:
Only lucky users who are randomly selected can participate in this campaign, and the eligible users should have received a notification of "Zero Trading Fee Privilege" from the imToken system. Users who have not received the push notification cannot participate.

Eligible users do not need to pay trading fees on Tokenlon, but they still need to pay miner fees.

The right to interpret the campaign is owned by Tokenlon.
Get Started
Two easy steps to start trading
Step 1: Make sure the version of imToken is above 2.5.2 (If you meet the requirements, you can skip this step)
Android users: download the update from the official website of imToken (

https://token.im

) or your favorite app store;

iOS users:
Download from the App Store.

Download via TestFlight. Click here for help
For 1.0 users, please follow the tutorial below to upgrade 1.0 to 2.0 safely:
Step 2: Open imToken, click "Market" tab, and click "Exchange"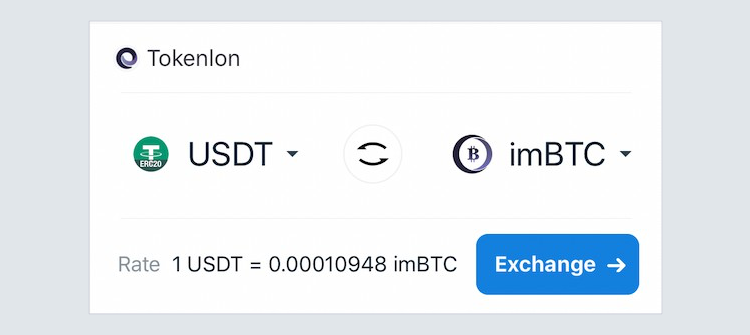 What is the Tokenlon decentralized exchange?
Tokenlon is an innovative DEX powered by 0x protocol. It aims to offer a seamless trading experience with competitive rates and speed. Without the need of making a deposit, users maintain the full control of their assets while trading directly from wallets. Users can use Tokenlon from the imToken wallet. You can also visit tokenlon.im website to use the web version.
Centralized exchanges are risky and we have seen continuous incidents of hacks. This has led to more and more people moving to decentralized exchanges. Tokenlon has been up for more than half a year, with a cumulative transaction volume of more than USD 165 million, serving a total of 35,000 users and covering more than 200 countries and regions.
Exclusive Service
If you are fortunate to be randomly selected to participate in this campaign and have any questions about Tokenlon, you are welcome to join Tokenlon telegram chat group at @tokenlonDEX to receive exclusive customer service.
Last but not least
Please make sure that all wallets are backed up before upgrading

Don't disclose private keys, mnemonics, or keystores to anyone

Learn more https://tokenlon.zendesk.com/