Week in review
This week, the market has experienced significant fluctuations. Due to the impact of meme tokens, Ethereum's mainnet Gas fees once rose to over 100 GWei. BTC and ETH also fell below $30,000 and $2,000, respectively, in the latter half of the week, with current prices at $28,200.60 and $1,942.19.

DeFi Market
Note: Data as of 2023.4.21 09:30 +UTC
Total TVL: $50.21b, with Ethereum chain TVL decreasing by 7% to $29.82b compared to last week. As for Ethereum Layer 2, the total locked value reached $9.78 billion, a 3.79% decrease in the past 7 days. Among them, Arbitrum One's total locked value is $6.48 billion, accounting for 66.26%, and Optimism's total locked value is $2.03 billion, accounting for 20.84%, both slightly declining from last week. Meanwhile, zkSync's total locked value is $2.47 billion, accounting for 2.53%, up 3.02% from last week.
DEX Market
The overall trading volume of decentralized exchanges in the past week was $10B, up 42.8% compared to last week.
Tokenlon & LON Weekly Statistics
This week, Tokenlon's sandwich attack protection feature protected a total of 1,402 orders, with no user transaction order losses.
Tokenlon's trading volume this week was $113,579,276.28, up 33.48% from last week, with 1,236 trading addresses and 3,096 transactions, capturing a fee of $233,327.92. The net profit from fees was $209,222.23, and the current fee balance is $2,243,963.7.
Additionally, since March, Tokenlon's DAI trading volume has exceeded $130 million, with a current stablecoin transaction fee rate of 0.04%.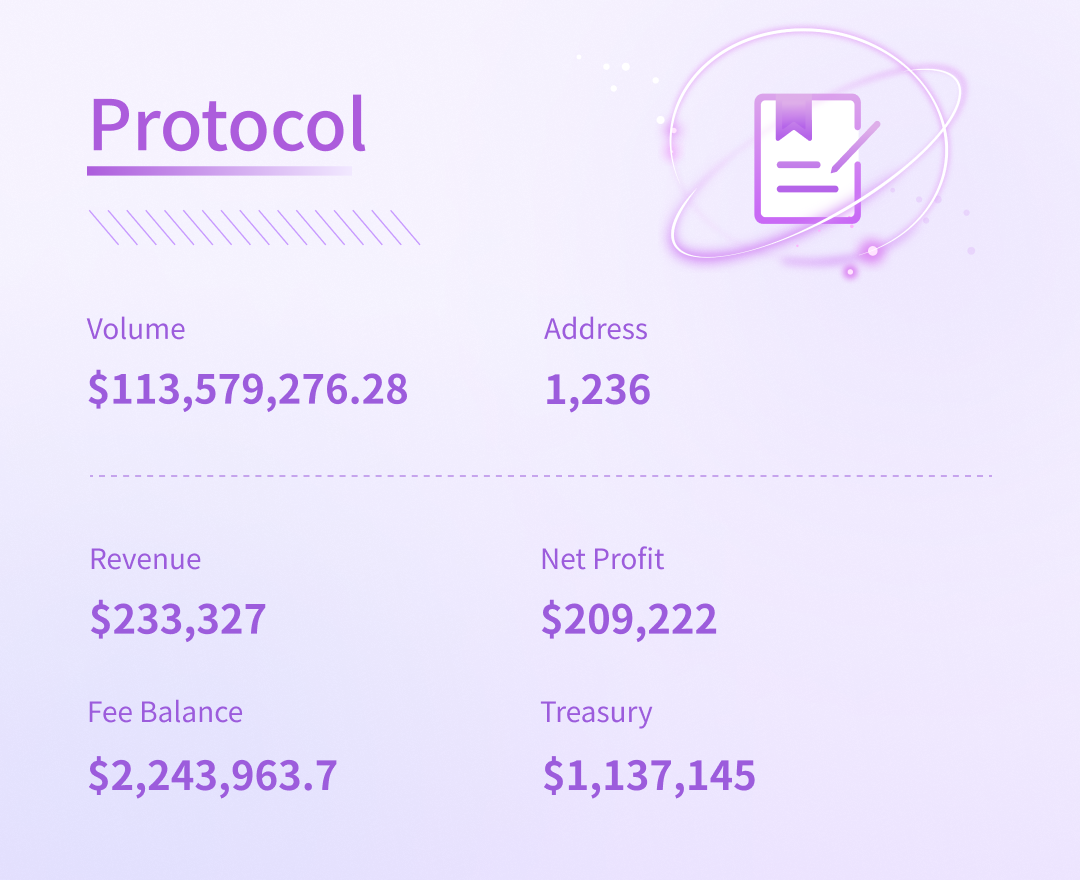 The number of LON staked in the contract is 59,818,669.56, with a monthly annualized return of 31.10%. The LON liquidity pool (Uniswap + Sushiswap) has a locked value of 6,889,147 LON, with a total locked value of $8.63m, accounting for 67.4% of the total circulating supply. This week, Tokenlon bought back 76,943 LON, with a total buyback of 15,723,048.01 LON.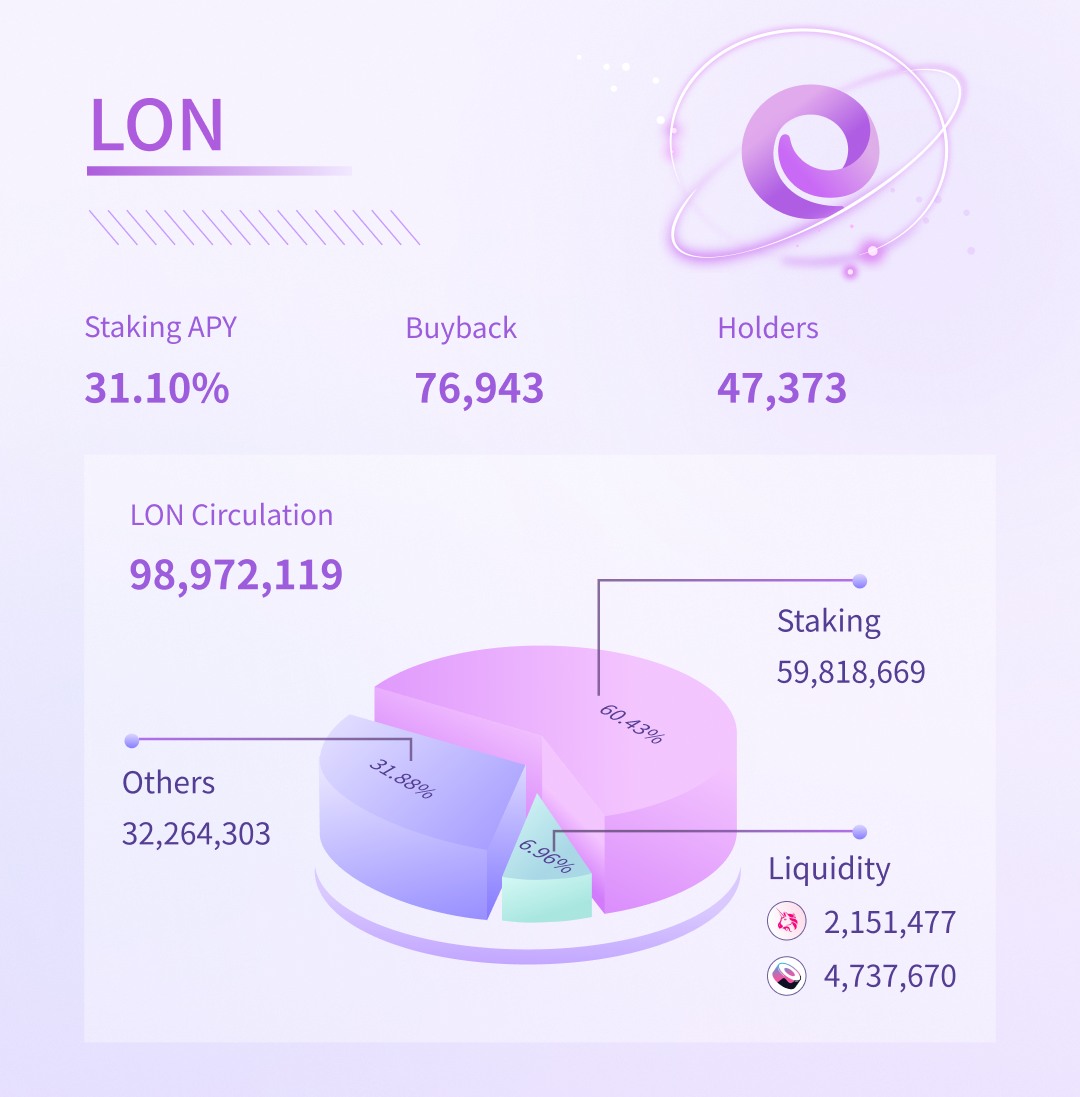 Tokenlon Development Highlights
Optimized the display of miner fees during user transactions to help users understand market conditions and decide whether to place orders.
Developed dynamic slippage adjustments, allowing users to get the best prices according to market conditions.
Ensured consistency in displaying miner fees between Dapp and App interfaces.
The team has been synchronizing and aligning Tokenlon's Q2 plans.

Arbitrum Limit Orders

newly listed the following tokens: PENDLE, RDNT, GNS, PREMIA, LION, LINK, VELA, and BFR.
Savvydefi X Tokenlon AMA was held on Thursday night at 9 PM. For those who missed it, you can

review it here

.

HOPR event

has ended, and rewards will be distributed this week. Stay tuned for official announcements.
TIP-35 Proposal: A new round of LON liquidity budget for future multi-network deployment and exchange market-making.
TIP voting users will receive

community points
Important Risk Warning
LON token contract address:


0x0000000000095413afC295d19EDeb1Ad7B71c952

LON is Tokenlon's native token, where holders will enjoy fee discounts and voting rights
Beware of fake Tokenlon imitations, the official website is:

https://tokenlon.im

Please do not download any app or DApp from non-official Telegram, Whatsapp, Facebook, or Wechat
Tokenlon,
2023.04.21
Contact us
Notes
Digital Assets are highly volatile and unpredictable. Please do your research before trading.