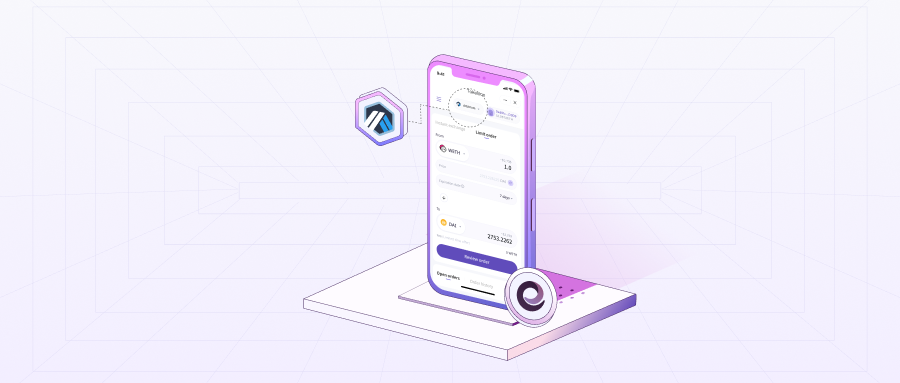 What you need before depositing your tokens
An Ethereum wallet with enough ETH in it
NOTES
If it is your first time depositing tokens to Arbitrum, we strongly recommend you deposit ETH first, for every transaction on Arbitrum you will need ETH as the miner fee.

The miner fee for depositing will depend on the status of the Ethereum network at that point in time. If the gas fee is high, the cost becomes higher.

If you need to withdraw your assets from Arbitrum to Ethereum, you can do it by simply changing the transaction direction.

There are a variety of bridges that you can use to deposit tokens to Arbitrum, the table below shows the difference
Bridge name

Arbitrum Bridge

(Official)

cBridge

Hop.exchange

Cost

Miner fee

Miner fee & fee

Miner fee & fee

Withdraw waiting time

7-8 days

5-20 minutes

5-20 minutes

Support Network

Only Ethereum to Arbitrum

Avalanche, BNB Chain, Ethereum, Fantom,Optimisim, Polygon, etc.

Ethereum, Gnosis, Optimisim, and Polygon
Depositing tokens to Arbitrum
In this tutorial, we use Metamask for the desktop and imToken for the mobile App. Two different bridges i.e Arbitrum bridge and Hop.exchange will be used to show the entire process.
Desktop
Step 1
Go to the Arbitrum bridge website and connect your wallet by clicking the Login button at the center of the page.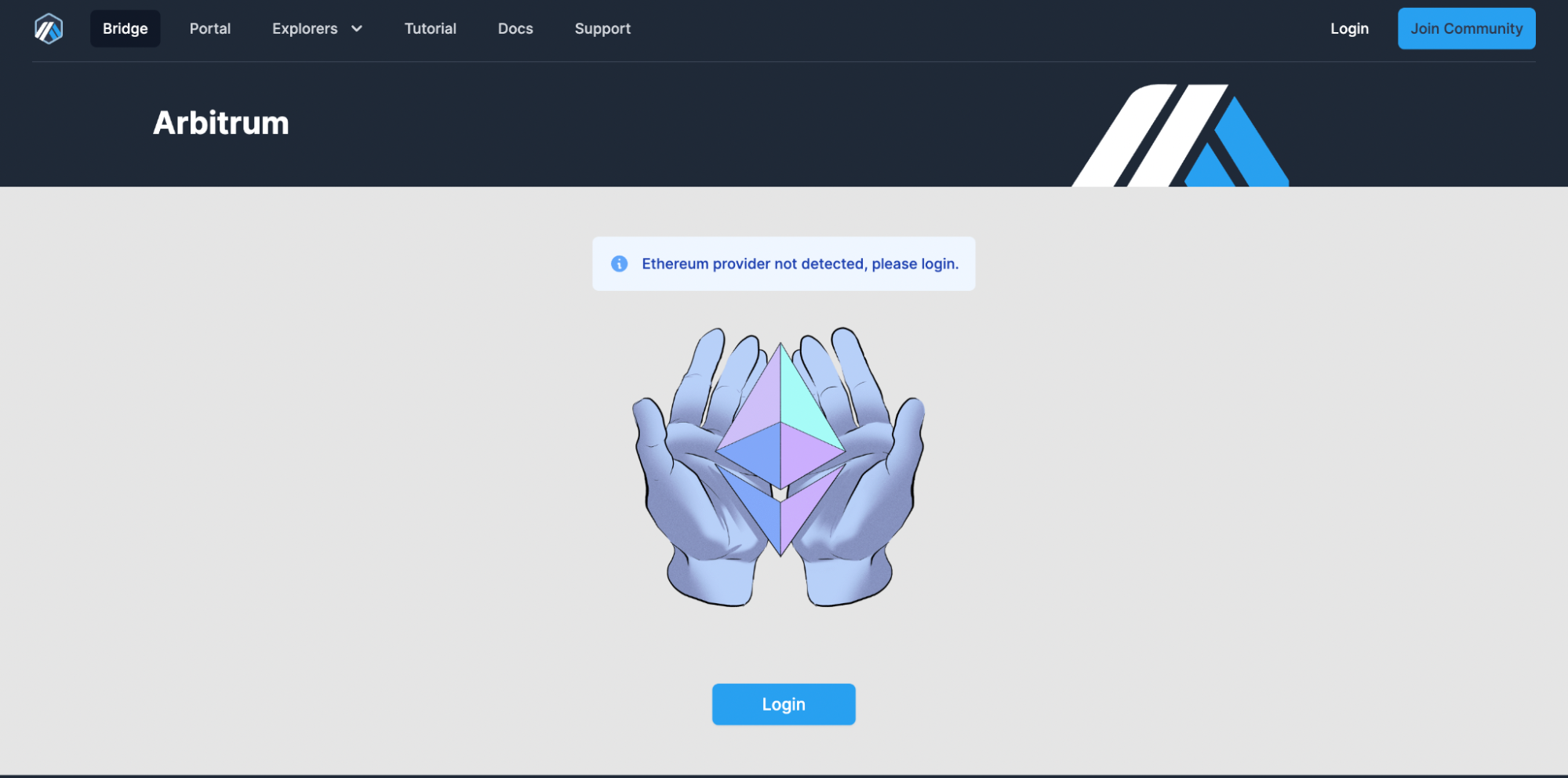 Step 2
When you manage to connect your wallet, you will see both your Layer1 and Layer2 balance on the new page.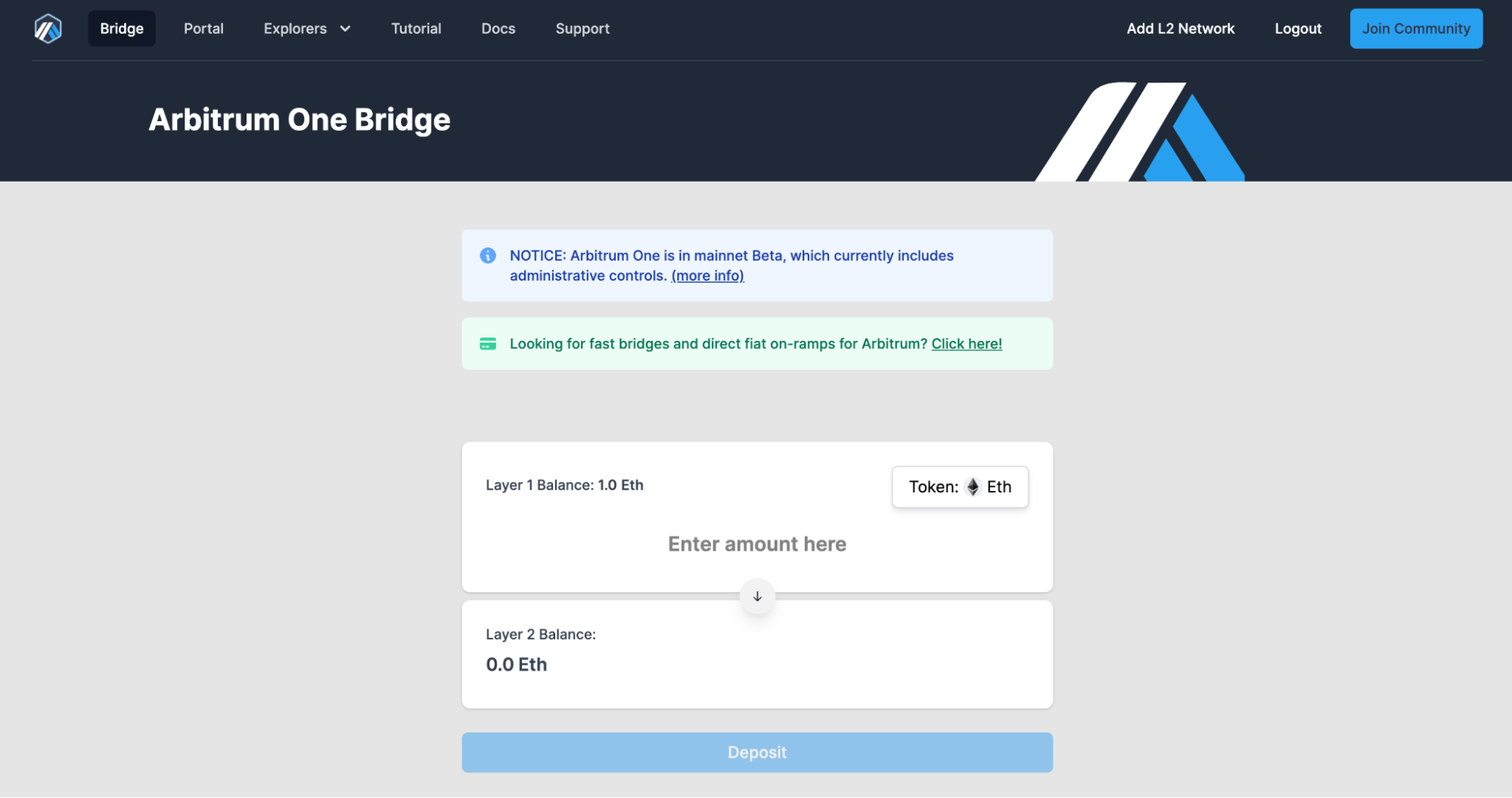 Step 3
Select the token that you want to deposit to Layer2. You can search the token by its name, symbol, or contract address.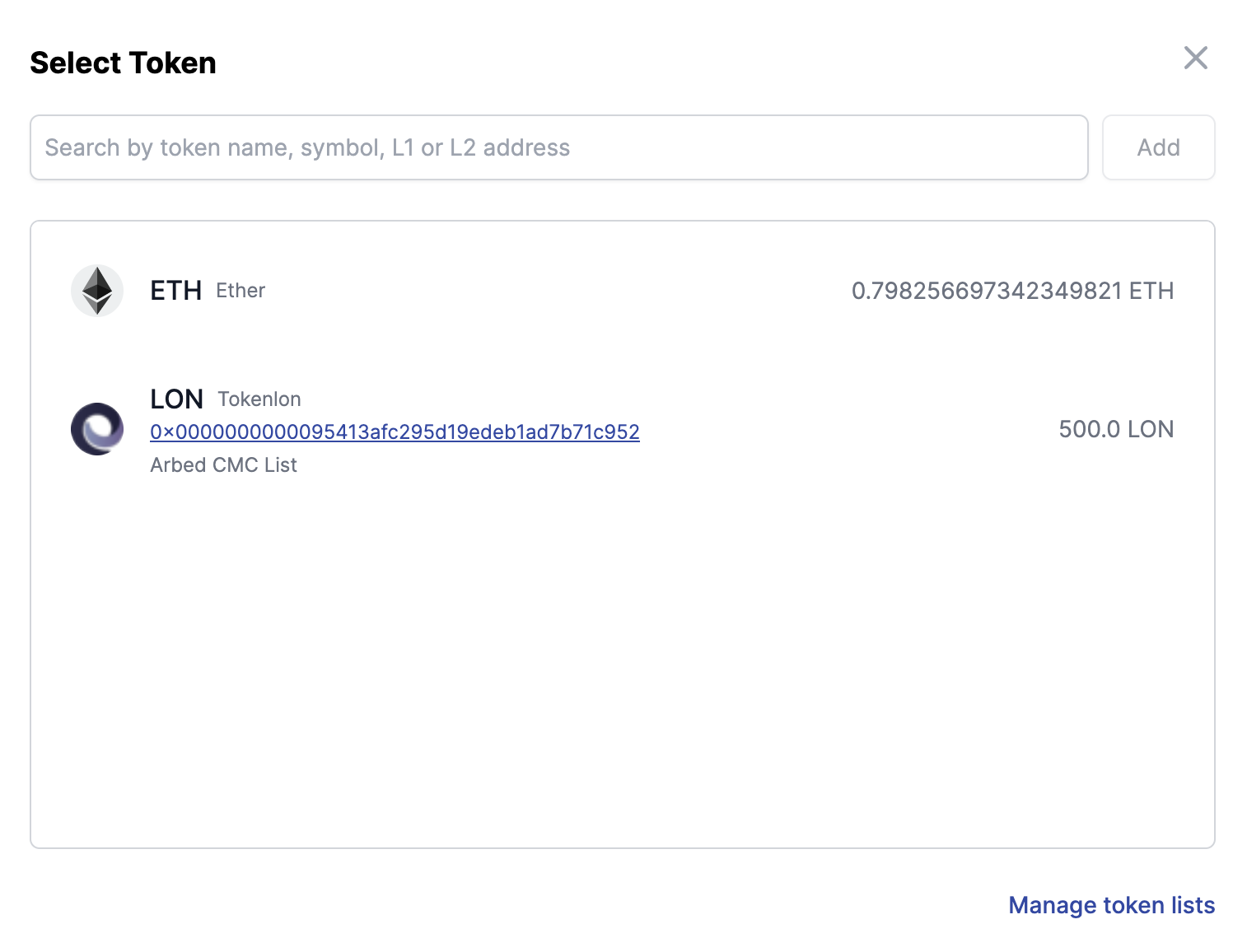 Enter the amount that you want to deposit to Layer2. Please note that you need to keep some ETH in your wallet for the miner fee.

Step 3
Then click the「Deposit」button to continue. The transaction process will last around 10 minutes.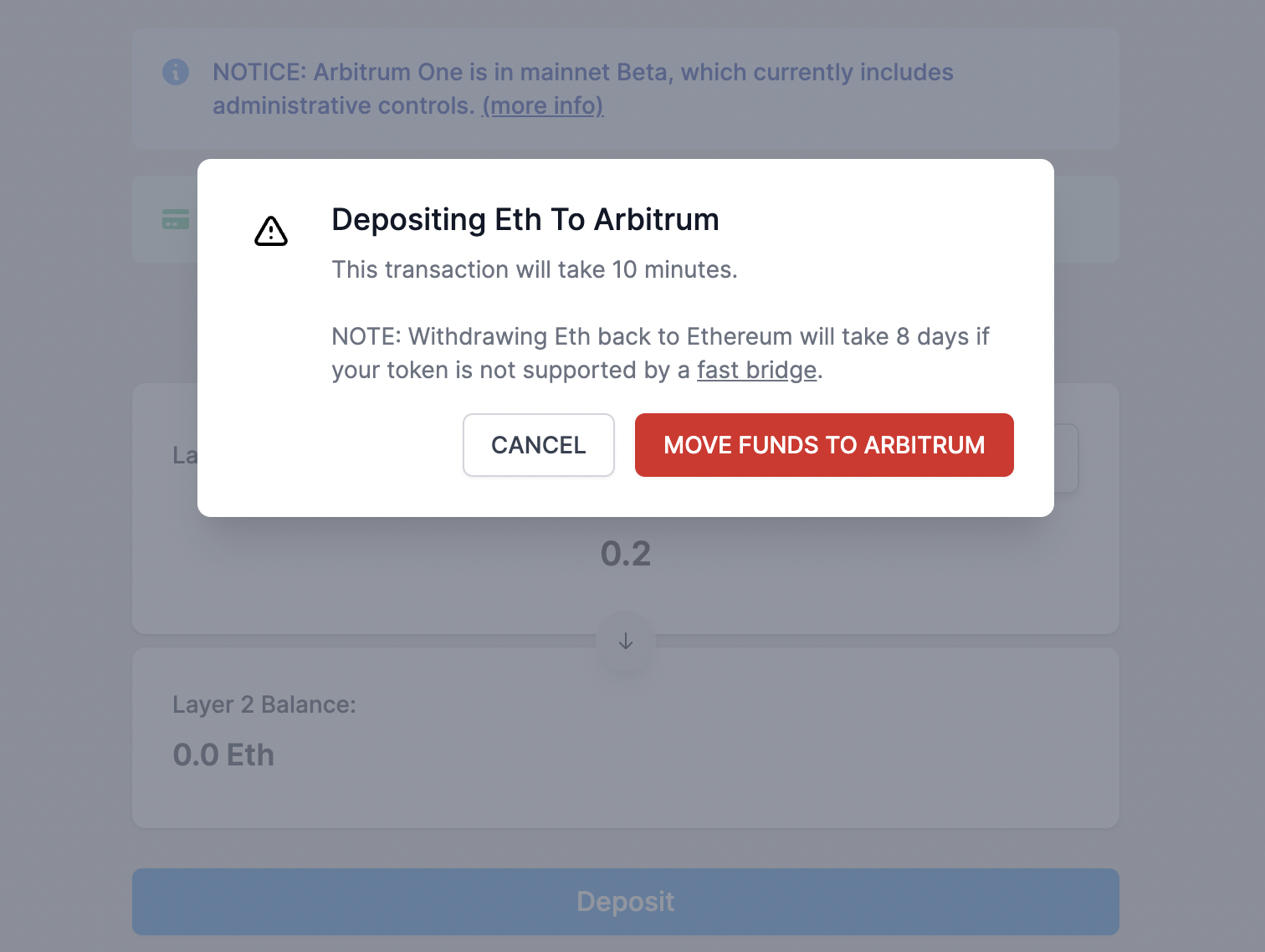 The status of the transaction will be shown below.

Step 4
When the transaction is completed, switch to the Arbitrum network and your assets will be there.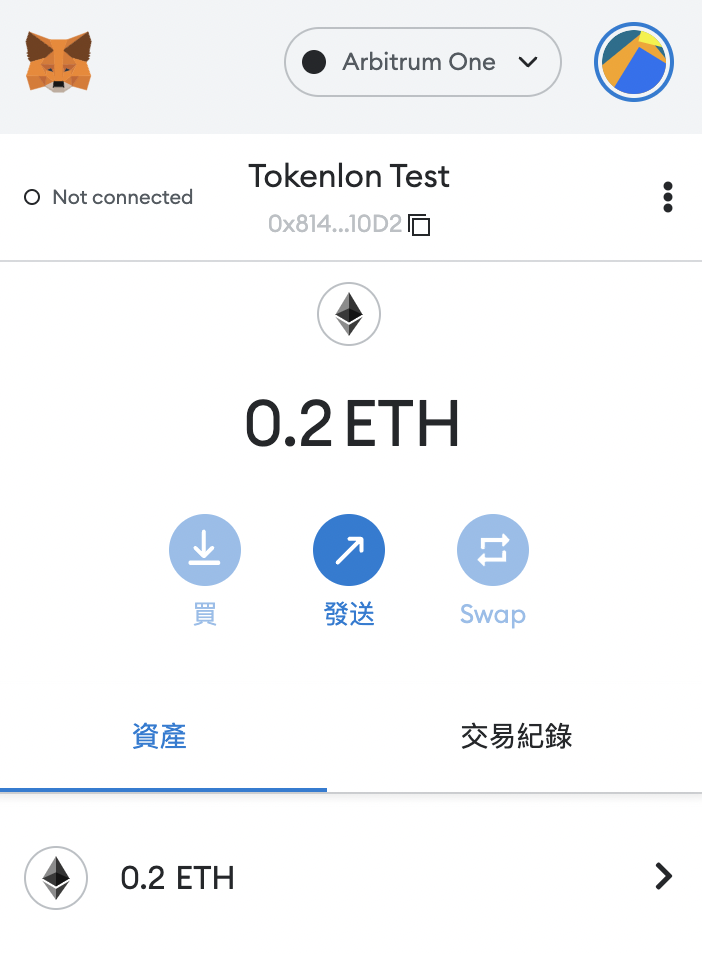 imToken App
Please make sure you download the app via the imToken website, be careful of downloading the fake app!
Step 1
Open the imToken App and switch from the Ethereum to the Arbitrum network by clicking on the「Ethereum」button at the top.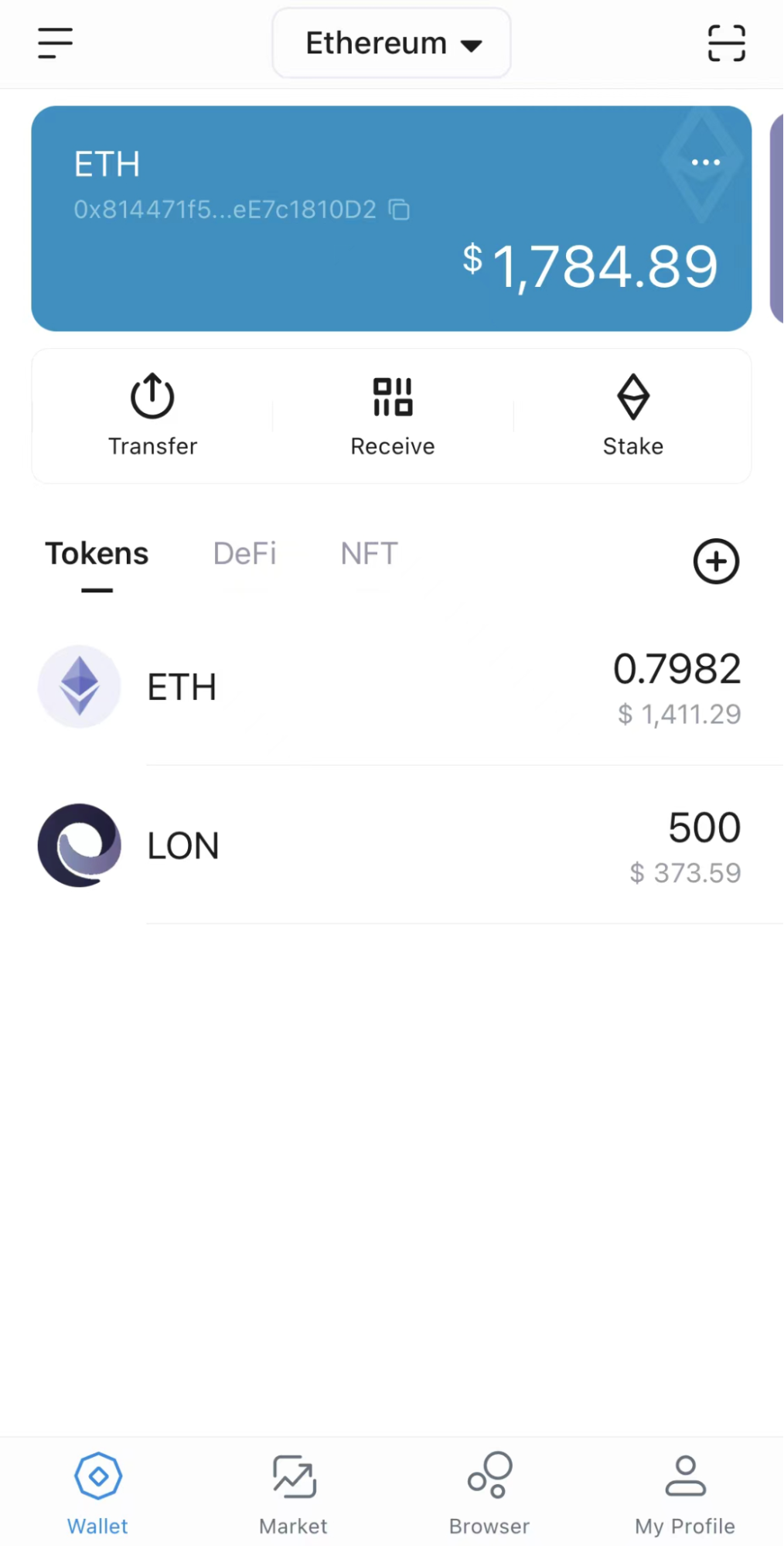 Choose the Arbitrum network from the list and switch to the network.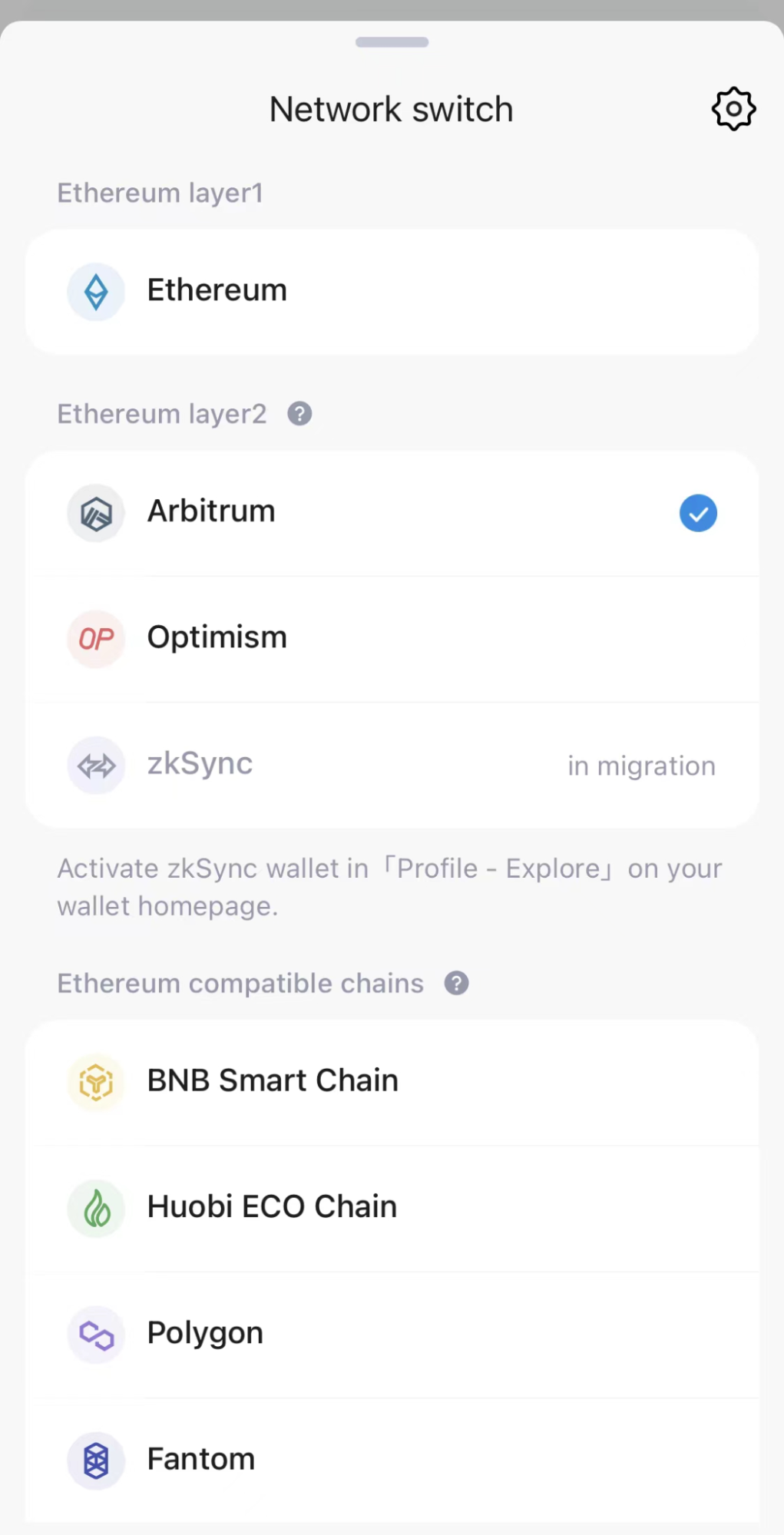 Step 2
Head back to the wallet page and you will see the wallet is already on Arbitrum. To deposit tokens to Arbitrum, click the「Deposit」button.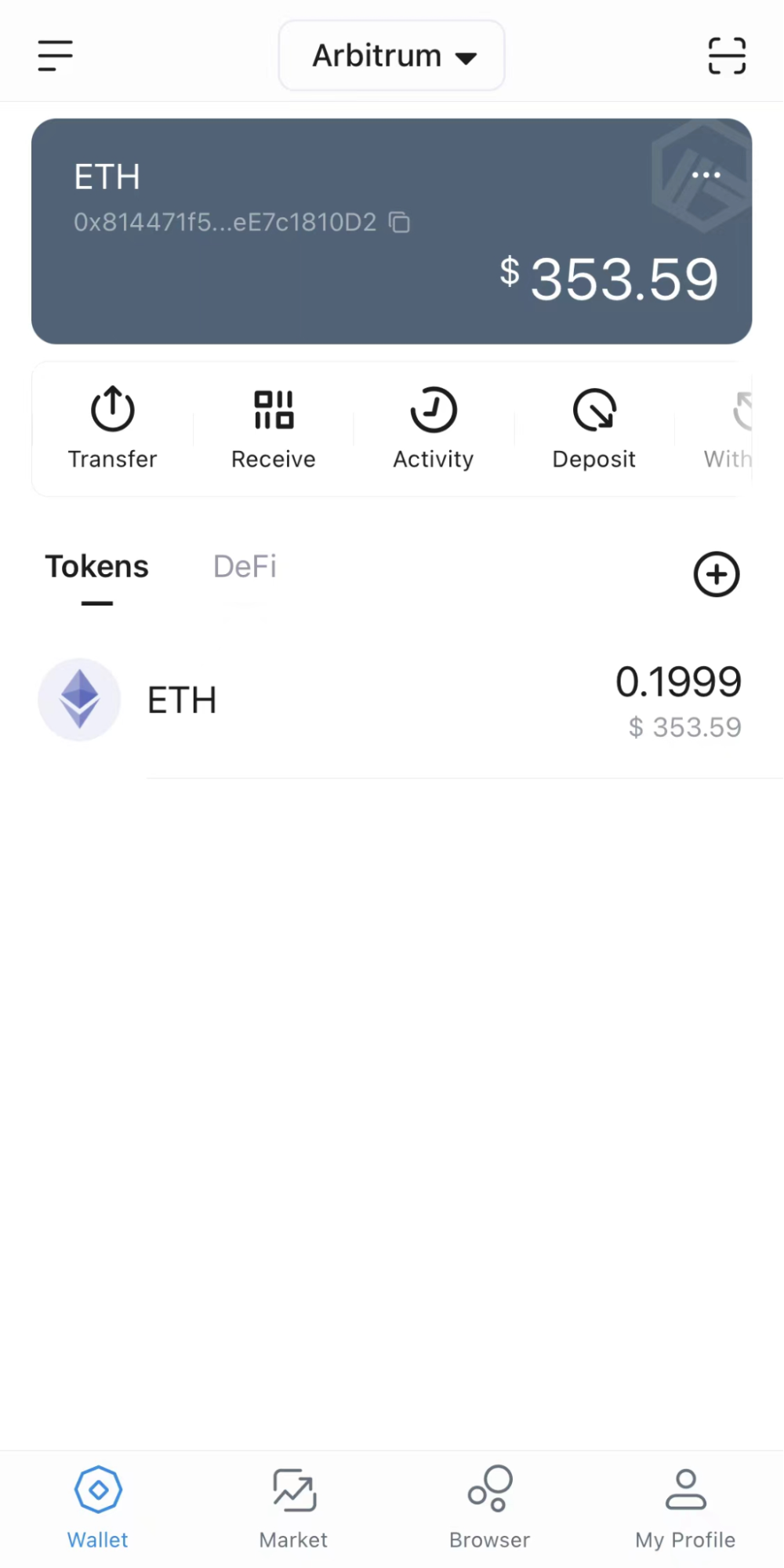 Step 3
Select an option to deposit. Here we select the Hop.exchange as an option.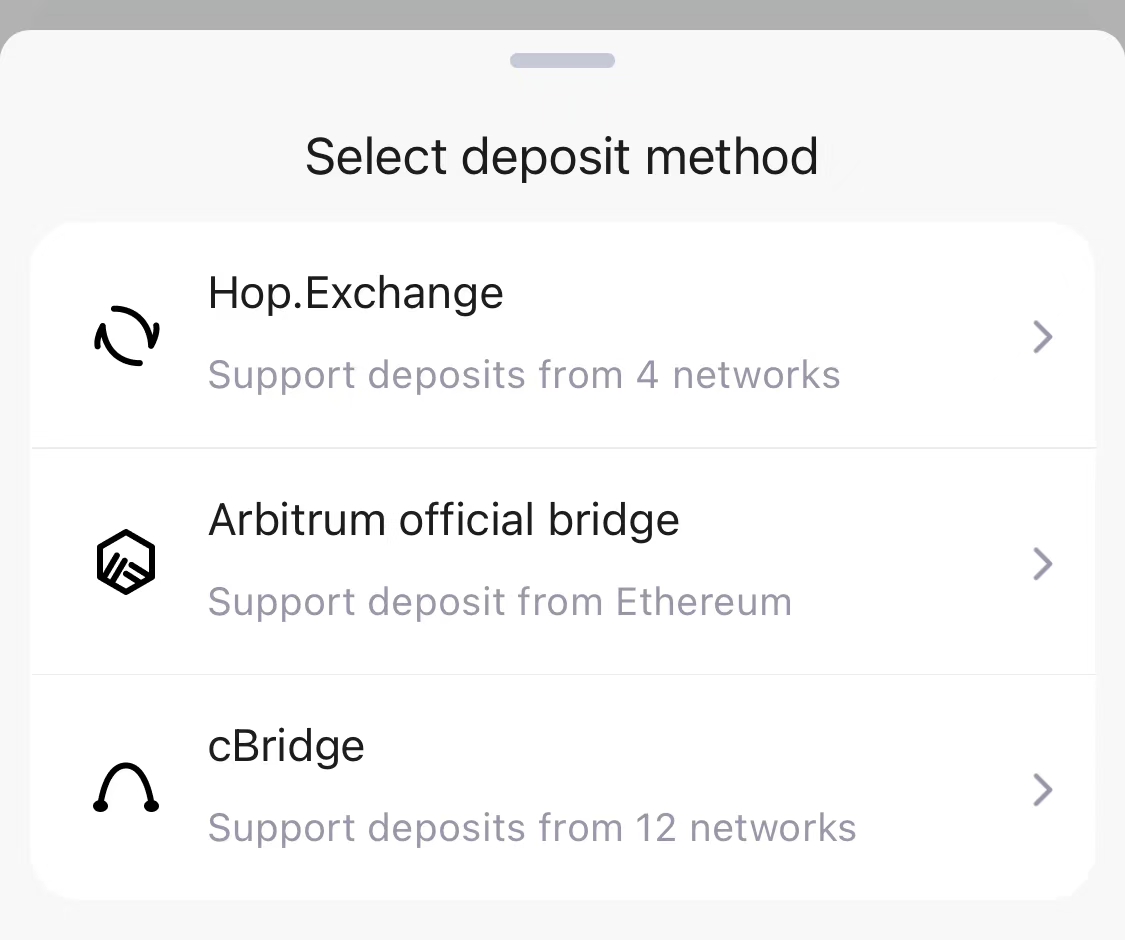 On the next page, click on「Connect a Wallet」.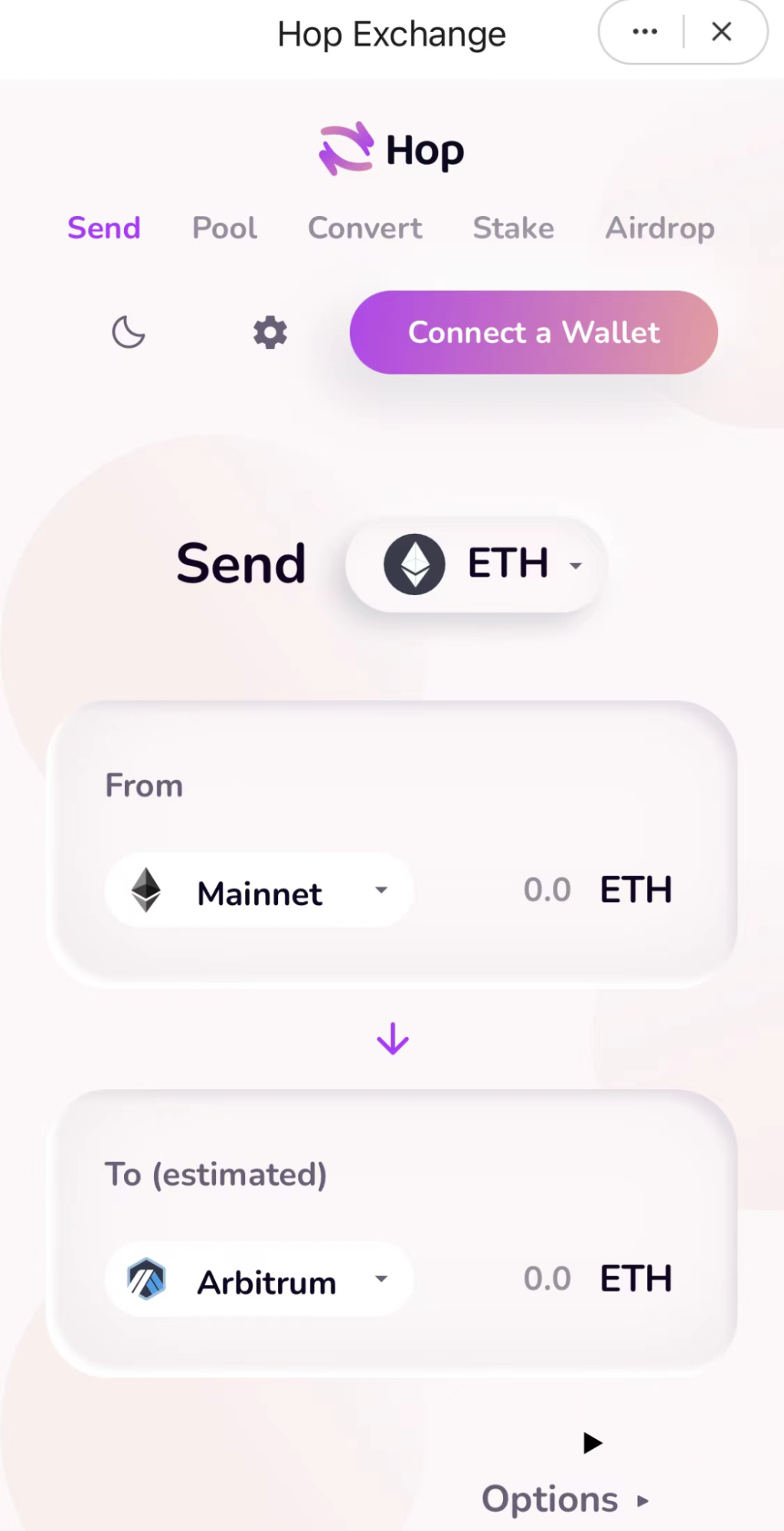 In the new window, you will find the option of imToken wallet by clicking「Show More」, click imToken and your wallet will be automatically connected to Hop exchange.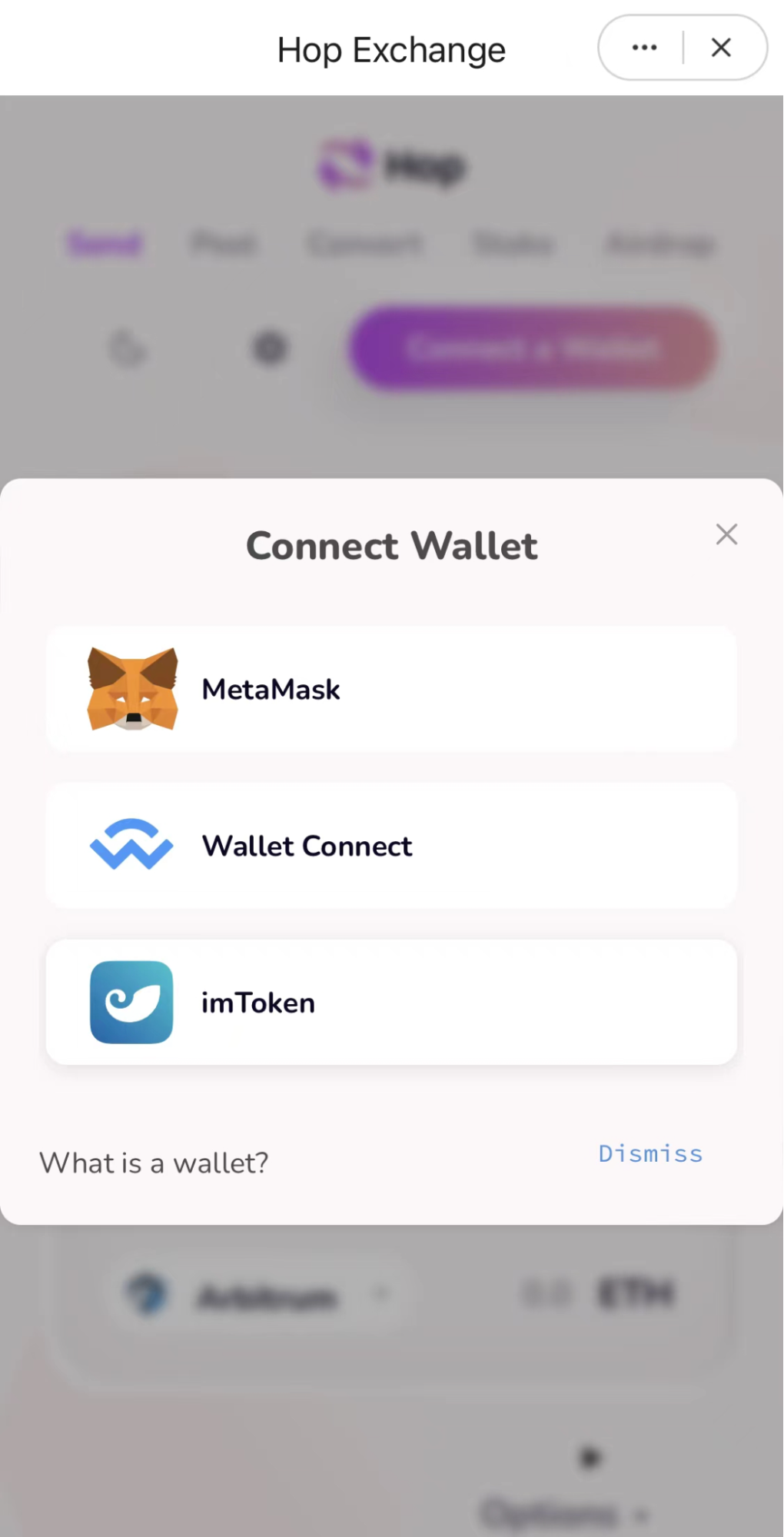 Step 4
Select the token and amount you want to deposit to Arbitrum. Confirm the transaction with your signature and when the transaction is finished, you will find your tokens on the Arbitrum wallet page.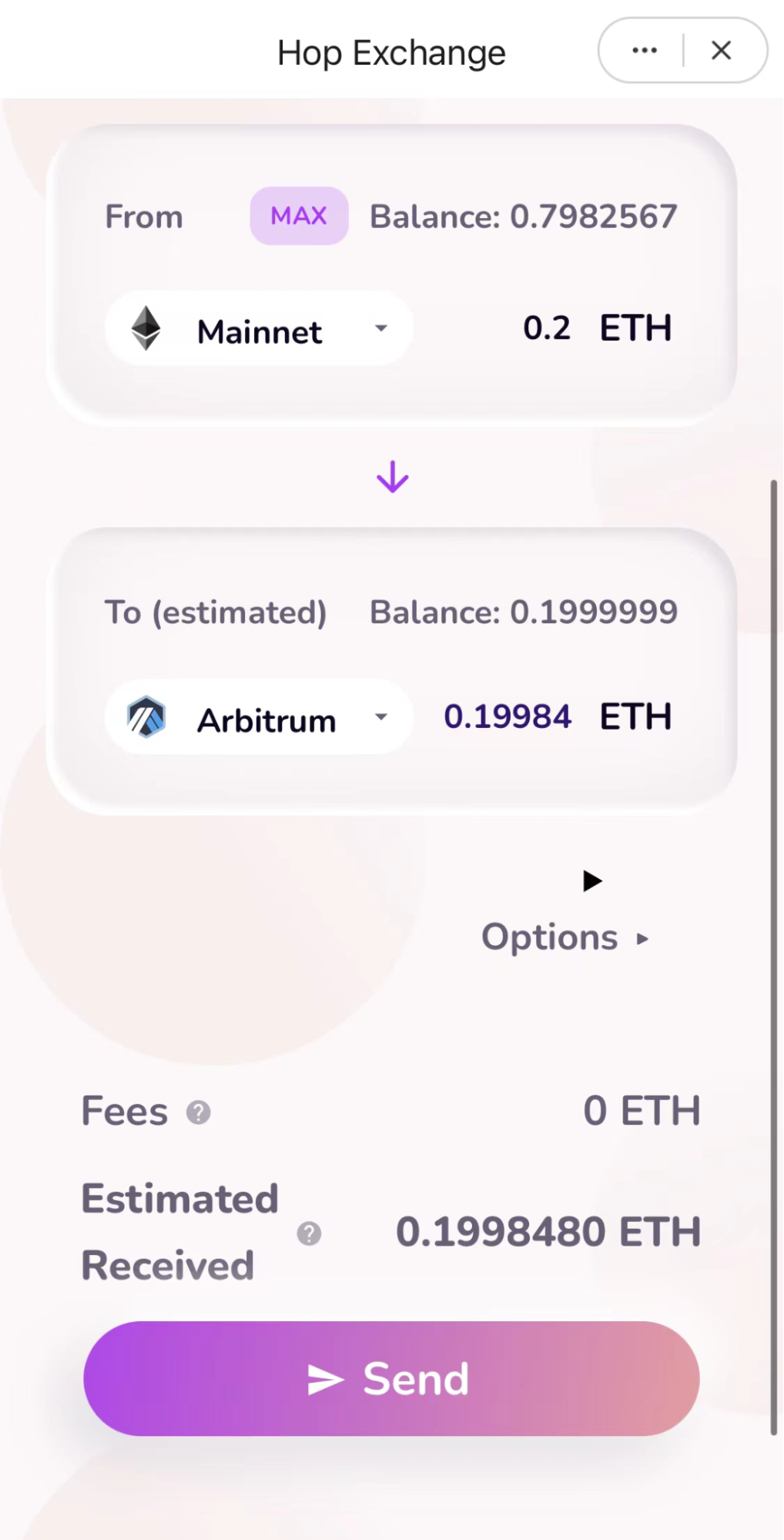 Once the deposit is complete, you can go to Tokenlon and place a limit order for free over a limited period of time.
If you meet any problems when you use the limit order function, please contact us via Discord and we will be there to hear your feedback.
Tokenlon team,
2022.07.01