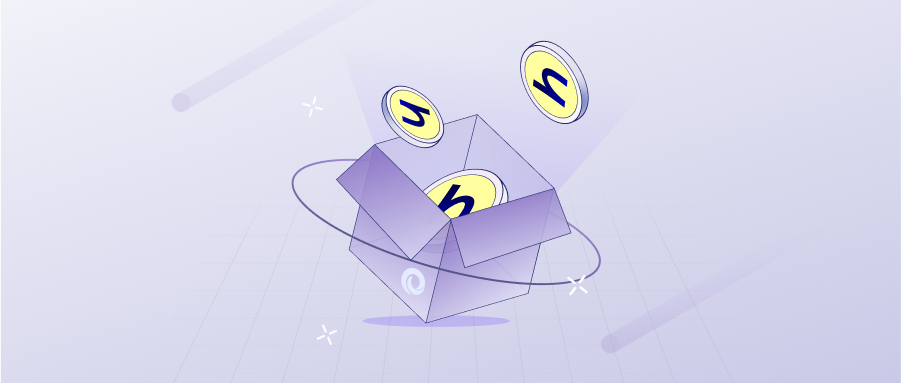 Dear user,
As a Crypto project, we believe privacy is a right, not a privilege.
If you are not paying for the product, you are probably the product. With more recent accounts of data breaches at big tech companies, people are now aware of the importance of privacy.
HOPR is a Swiss-based privacy project aiming to change digital privacy for good. They are the first fully incentivized and scalable private mixnet, providing privacy to DeFi, web3, and ultimately any and all traditional services which require data transfer.
We are excited to partner with the HOPR team to bring you this trading campaign!
Giving away $15,000 in HOPR tokens
To bring spread the adoption of privacy, we are hosting a trading campaign with up to $15,000 worth of rewards!
The total rewards distributed depend on the total number of HOPR trades during the campaign. i.e. The more times you and others trade any HOPR trade pair, the more rewards each of you will win!
The reward tiers are as follows
50 or fewer traders share $3,000 HOPR equally (Each user receives $60 HOPR)

51–80 Traders (Each user receives $75 HOPR)

81 -150 traders share $15,000 HOPR (Each user receives $100 HOPR)
For example, if 55 users traded at least $500 of HOPR each at the end of the campaign, every user will receive $75 in HOPR
Campaign Period: June 8– June 14, 2022 (7 Days)
How to participate
Go to

https://tokenlon.im/instant

or the "Market" tab on imToken wallet

Trade any HOPR trade pair during the campaign period

Trade a minimum of $500 during the campaign period

All HOPR trades you make during the campaign period will be counted. For example, a user who made 5 trades totaling $500 and another user who made one $500 HOPR trade are both eligible
Terms & Conditions
Only users who traded at least $500 HOPR in total during the campaign period are eligible to receive the reward

The total number of eligible winners will be calculated on June 14, 2022,11:59 pm UTC+8. Any users who traded HOPR after this time will not be counted towards the total pool of winners

Rewards will be distributed within 7 working days from the end of the campaign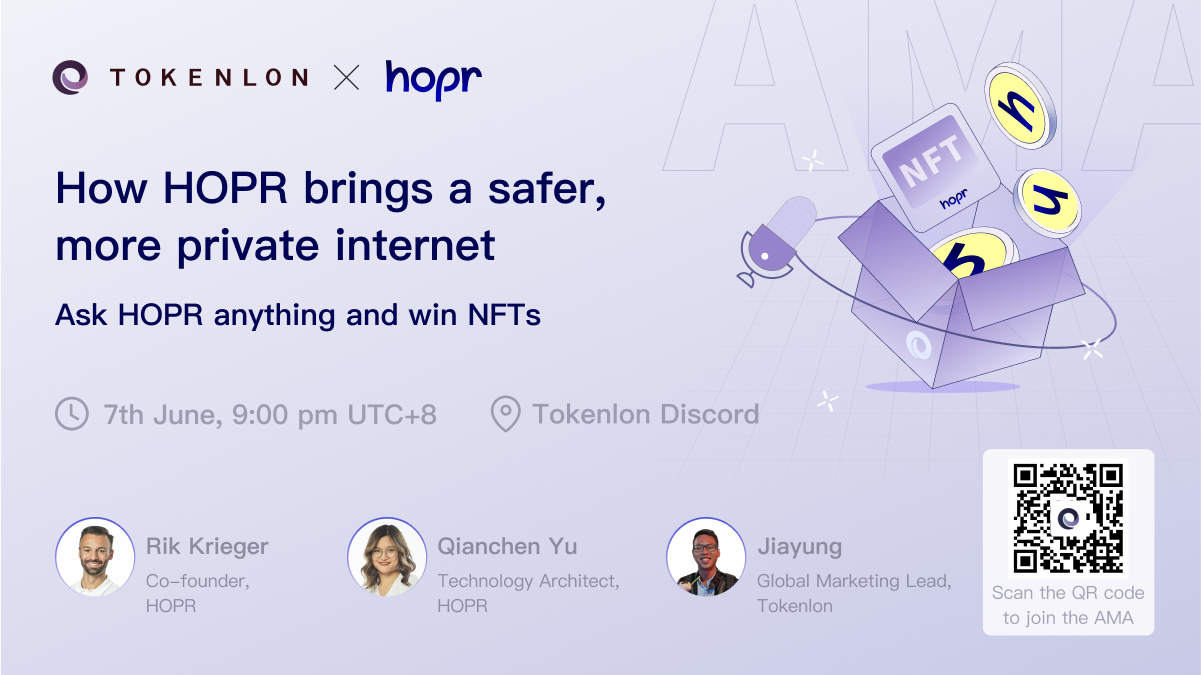 P.S. Don't forget to join the AMA with HOPR on Tokenlon discord on 7th June 9pm UTC+8! Ask any questions about HOPR during the event and stand a chance to win the special HOPR NFTs which can boost your HOPR staking rewards!
Tokenlon team,
2022.06.03