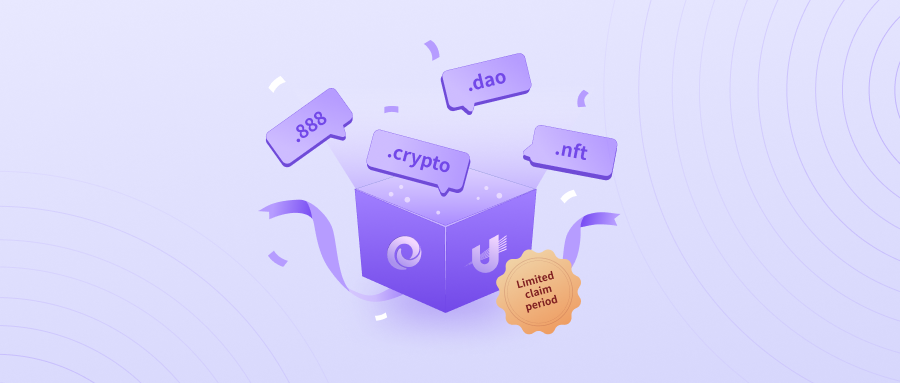 On 22nd Jan 2022, we announced our partnership with Unstoppable Domains. To celebrate this partnership, we will airdrop the free NFT domain to all LON or xLON holders! Follow these three steps to claim your free NFT domain.
Step 1
Click the link to the campaign page to enter your email and wallet address. If you already have a UD account, please provide the email address you use for the account.
Step 2
Once registration is done, we will verify if you are a LON or xLON holder. After verification is complete, you will receive a $50 credits via email.
Step 3
Login to Unstoppable Domains and purchase your NFT using the coupon!
Please note that you can only register for the NFT drop from 15th Feb 2022 to 18th Feb 2022.
Don't forget to join the additional campaign on Tokenlon Twitter, follow the instructions and stand a chance to win a $100 domain credit!

Tokenlon,
2022.02.15