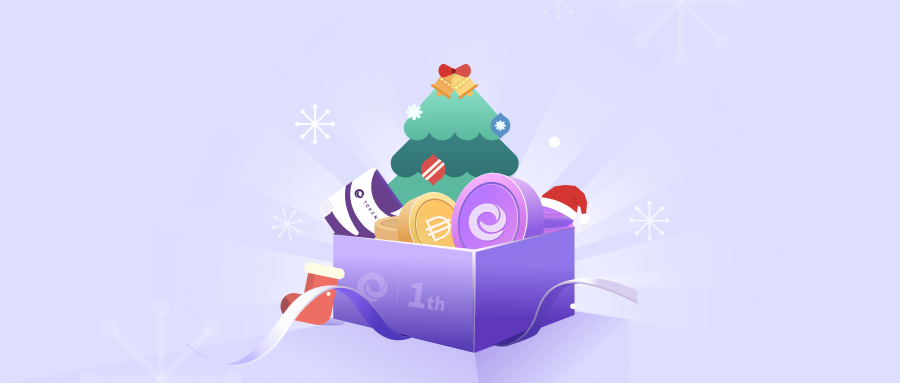 Time moves fast! LON has been officially launched for one year. To celebrate this one year anniversary, Tokenlon is collaborating with MakerDAO and giving away 2,000 LON, 20,000 DAI and 10 Special Edition imKey pro hardware wallets.
Looks like Christmas came early! Read on to find out how you can participate in this campaign
P.S. We are also running a campaign on Twitter now, follow the tweet instruction and stand a chance to share 200 LON and 500 DAI airdrop!
Period
2021.12.16 - 12.23 18:00 UTC+8
Reward
LON 1 Year Anniversary Prize - 1,800 LON

Grand Prize - 2,000 DAI

Sponsorship Prize - imKey Pro*10

Participation Prize - 50 DAI*350
How to participate
Trade on

Tokenlon

and receive raffle tickets

Each trade involving LON or DAI gives you 2 tickets

Trades involving other tokens give you 1 ticket for each trade completed
How winners are selected
Winning raffle tickets will be randomly drawn via lottery. All raffle tickets will be updated on our Discord community
Note: For the LON 1 Year Anniversary Prize, we are selecting the user who trades the most. Winners for all the other prizes will be selected randomly via raffle tickets
Notes
Each ticket will be represented by the transaction hash of each trade you made

Each unique wallet address can only win one prize for the event

LON and DAI rewards will be sent to your trading address on Arbitrum within 7 working days after the event ends

Tokenlon reserves all rights to make changes to this event

What is MakerDAO
MakerDAO is an open-source project on the Ethereum blockchain and a Decentralized Autonomous Organization created in 2014. The Dai stablecoin is a decentralized, unbiased, collateral-backed cryptocurrency soft-pegged to the US Dollar. Dai is held in cryptocurrency wallets or within platforms, and is supported on Ethereum and other popular blockchains.
Dai is easy to generate, access, and use. Users generate Dai by depositing collateral assets into Maker Vaults within the Maker Protocol. This is how Dai is entered into circulation and how users gain access to liquidity. Others obtain Dai by buying it from brokers or exchanges, or simply by receiving it as a means of payment.
What is Tokenlon
Tokenlon is a decentralized exchange and payment settlement protocol based on blockchain technology. Incubated by imToken investment starting in 2017, Tokenlon aims to realize currency transactions in decentralized wallets, and has launched its trading platform on the web as well. LON is a utility token issued by Tokenlon, used to align all parties involved in the ecosystem and incentivize participation and expansion of the ecosystem.
What is imKey
imKey is a safe and easy-to-use hardware wallet, with built-in military-grade CC EAL6+ security chip, private key offline storage, offline signature and good user experience to protect your digital assets.
imKey supports BTC, ETH, EOS, ATOM, FIL, TRX, DOT, KSM, BCH, LTC, etc. 11 public chains. By customizing RPC networks, imKey can also be easily switched among BSC, HECO, POLYGON, FANTOM, AVALANCHE and all other EVM chains, to manage your crypto assets and discover Layer 2 ecosystem. You'll also have access to all the imToken's services including transfer, exchange crypto assets, and interact with thousands of DApps.
If you have any questions, feel free to contact us by joining our Discord community.
Tokenlon,
2021.12.16