Tokenlon and Reflexer let you trade RAI and answer the quiz for a chance to win some of $3000 RAI!
Activity rules
Activity 1: Trade RAI to get some of $2700 RAI
Make a RAI trade on Tokenlon (with ETH tokens). For all RAI trades, 9 addresses with the most number of 9s in it's block hash of the trade will share a $2700 reward (900 RAI).
Any trade you make at Tokenlon can get you LON rewards

After the trade is completed, RAI rewards will be uniformly distributed to the corresponding trading address within three days after the event is over

Activity time: Starting now, until 12:00pm on May 15th (UTC+8)
Activity 2: Answer the question and win some of 300 USD RAI reward
Learn the basics of RAI

, complete the RAI knowledge

assessment paper

Finish with 100 points to find the QR code for the lucky draw group; scan and add WeChat to enter the lucky draw group

Five randomly selected users in the Wechat group each receive $60 RAI

The Wechat group is limited to 200 people, first-served basis

Time: From now until May 13th 12:00 PM (UTC+8)
Description of activities
Each user only gets one chance to win a prize

Quiz and trading activities can be participated at the same time
Risk warning
None of the content in this article constitutes any form of financial advice or suggestion. Tokenlon does not make any guarantees or promises for the third-party services and products mentioned in this article, nor does it assume any responsibility. Digital asset investment has risks. Please carefully evaluate these investment risks and make your own decisions after consulting relevant professionals.
Introducing RAI
Stablecoins have become a vital link in the crypto ecosystem. From 7 billion U.S. dollars a year ago to today, the market value has exceeded 90 billion, an increase of 1286%. But crypto-USD is still USD, so stablecoins in DeFi (decentralized finance), we need RAI (Reflexer), an algorithmic stable currency that is decoupled from legal currency.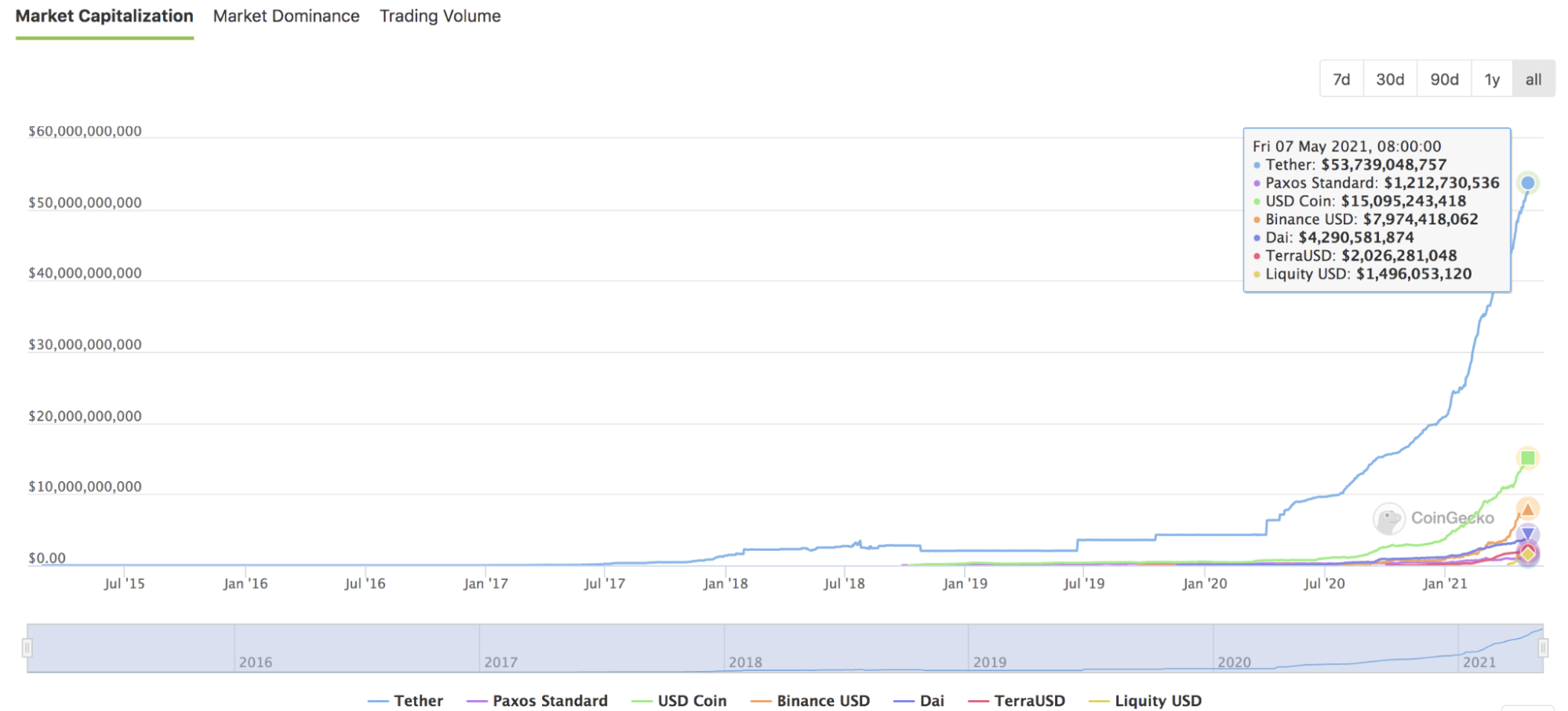 CoingeckoSource
2021.2.17 Reflexer Labs announced its development of the RAI stablecoin on the Ethereum main network. RAI is a non-anchored stablecoin, with only ETH as collateral. Its purpose is to build a low-volatility token infrastructure for the DeFi ecosystem.
Now, that RAI has launched on Tokenlon, you can use Tokenlon's decentralized currency exchange to experience the freedom of instant transactions right in your wallet.
How to buy or sell RAI
Download and install the latest version of imToken, download:

https://token.im

Enter the "market" channel, to try the RAI/ETH currency pair exchange
For more information, please refer to the Tokenlon exchange tutorial.
If you run into any questions or have any suggestions on Tokenlon, you are welcome to join our Discord group and chat with us.
Tokenlon,
2021.05.10
Contact us