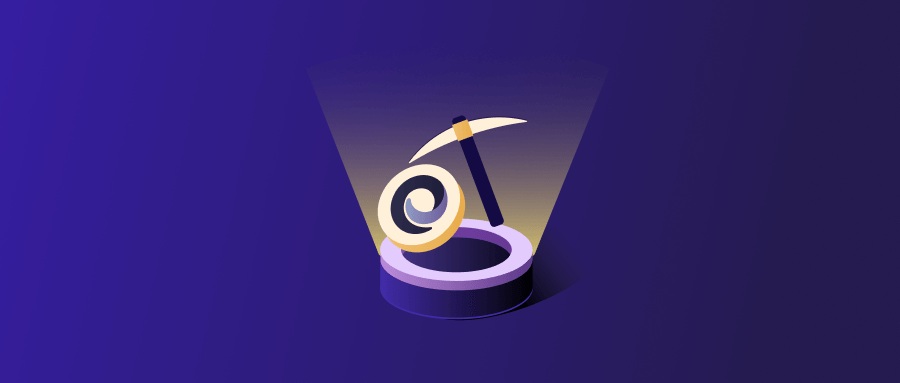 The last round of LON 1st stage genesis mining has now concluded. You could check your updated LON balance now.
In the past week, 5,727 users traded $182,200,336 on Tokenlon. 5,738 addresses received LON and each of them mined about 174.27 LON on average.
Meanwhile, the 2nd stage of LON mining has started,10,000,000 LON will be assigned in 50 days. In this stage, you could get LON for free by trading or inviting your friends to experience Tokenlon.
As a reward for providing liquidity, market makers can also obtain LON in the 2nd stage, it will encourage them to provide more competitive liquidity to Tokenlon.
And according to the result of the governance pilot, LON will be assigned daily and each trade on Tokenlon will generate a basic amount of power.
If you want to know more details about stage 2, please see our announcement.
Now, let's take a quick look at how Tokenlon and LON mining performed in the last week.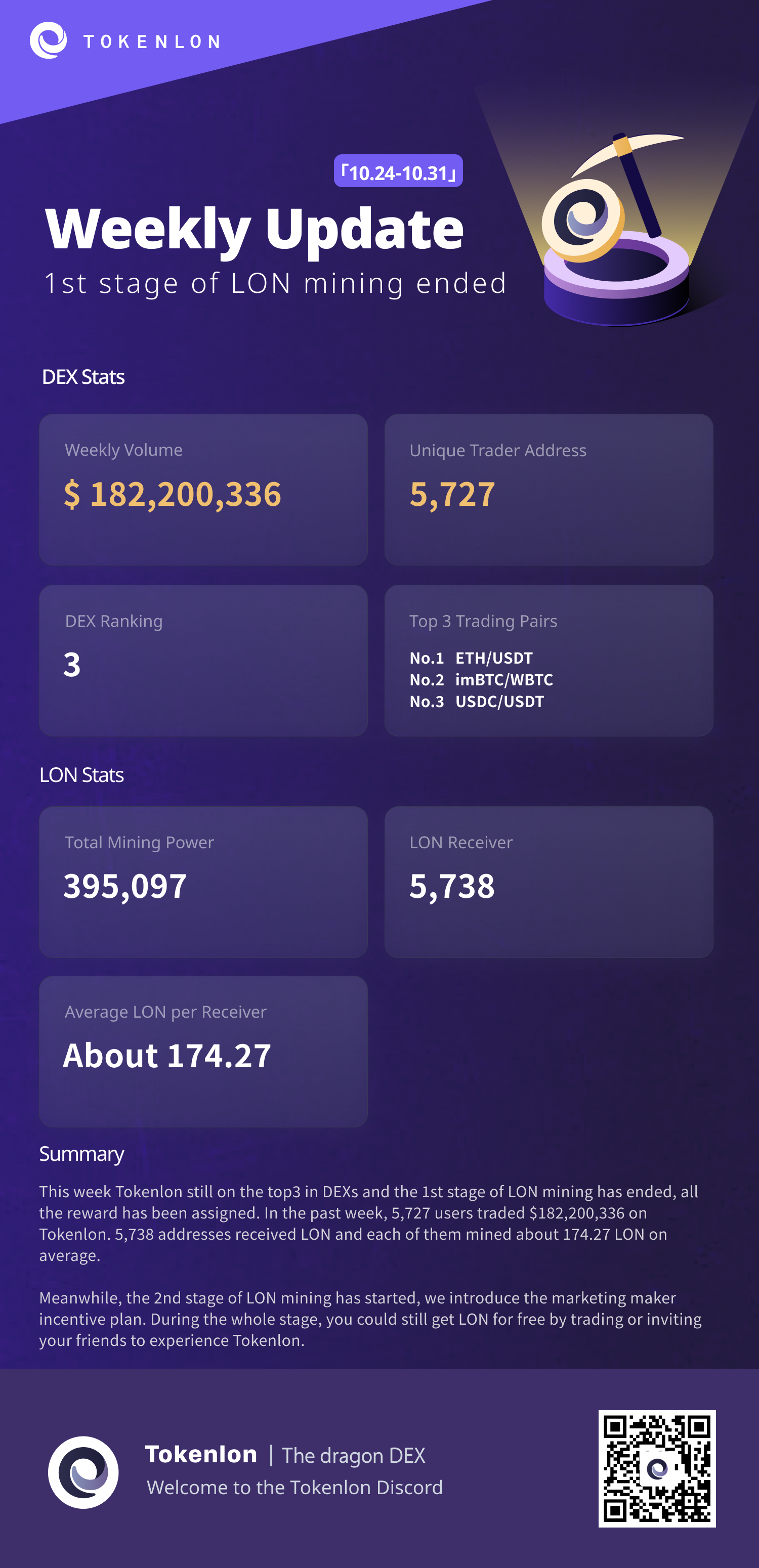 In addition, we will announce a summary statistics of the first stage of LON genesis mining next week, so stay tuned.
If you run into any questions or have any suggestions on the LON incentive program, you are welcome to join our Discord group and chat with us.
Notes:
The LON token contract has not yet been deployed, beware of scams.

There is no fundraising or token sale of any kind. Everyone can get LON for free by trading on Tokenlon.

LON is a utility token that allows traders to enjoy discounted trading fees. It has no investment value.
Tokenlon,
2020.10.31
Contact us