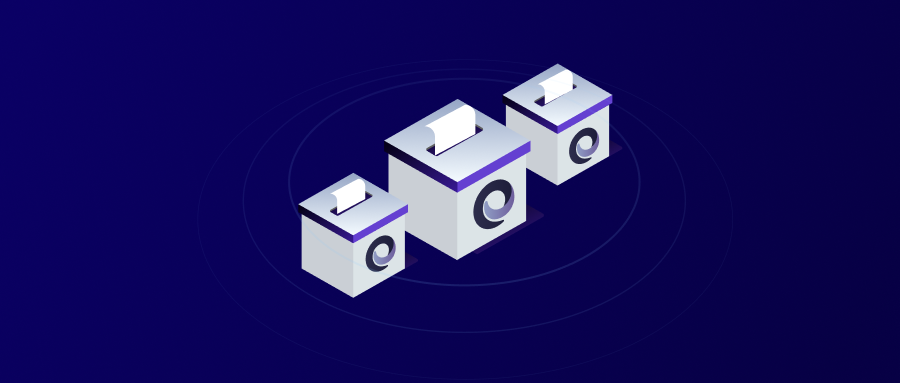 Today, on October 28, 2020, we are excited to launch our community governance pilot via Snapshot. During the governance pilot period, the core team will be able to submit Tokenlon governance proposals (TIP). TFT (TokenFans Token) holders will be able to vote on the proposals.
As the utility token of Tokenlon, we designed LON to align all parties involved in the ecosystem. Starting with the pilot program, the community members can now participate and develop the ecosystem together with the core team.
As of the fourth week of LON mining, more than 28,000 community members have been assigned a total of 4 million LON. Seeing the LON community growing that fast we decided to launch the pilot community governance experiment on Snapshot and invite the community to participate in decision-making and gradually open up governance scope.
Snapshot is an open-source off-chain governance tool. User addresses that meet the conditions can participate in governance voting through wallet signatures without paying any gas fees. The voting results are public, transparent, and verifiable.

We submitted the following two proposals based on community feedback, hoping to bring a better LON mining experience. Eligible users can visit the Tokenlon governance webpage to participate in the voting. The voting deadline is October 30, 2020 4:00 AM UTC.
Proposal 1: TIP1 - LON mining settlement cycle adjustment
Background
The current LON mining settlement cycle is once a week, and the settlement time is every Saturday at 0:00 UTC. The settlement cycle is long, so it takes a long time for miners to know the exact LON allocation result.
Goal
Shorten the mining settlement cycle so that miners can obtain LON allocation results faster.
Proposed Action Items
Change the LON mining settlement cycle from once a week to once a day, and the settlement time to 0:00 UTC every day. It will take effect starting with the start of the second phase of LON mining.
Voting Options
Click here to go to the Voting page
Proposal 2: TIP2 - Base LON mining power for every trade
Background
According to the current LON mining rules, users need to incur a net fee to obtain LON. Due to the Ethereum miner fee, it is difficult for small trades to generate a net fee. Thus many users who only make small trades cannot obtain LON.
Goal
Allow users who trade in small amounts to obtain LON, thereby enjoying fee discounts by holding LON, and gaining the right to participate in community governance.
Proposed Action Items
Add rule: A trader will receive a base LON mining power for every trade, base power = gas fee in USD * 0.1

Example: If you make a trade and pay $2 in USD for gas fee, you will receive 0.2 base power for LON mining.

Implement it to take effect starting with the second phase of LON mining.
Voting options
Click here to go to the Voting page
If you don't know how to vote, please see this tutorial.

Tokenlon has added a governance channel to the official Discord group. We welcome all the community members to participate in the discussion.