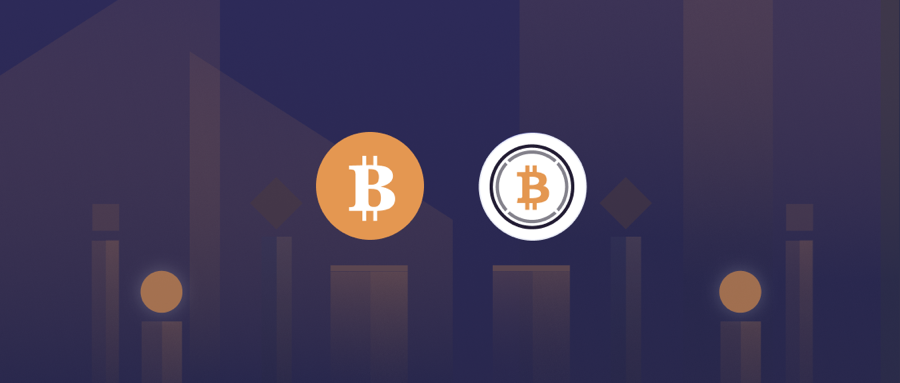 BTC<->WBTC minting on Tokenlon
Compared to obtaining WBTC from Coinlist, WBTC minting on Tokenlon is quick, easy and more decentralized. On top, the fee is better too.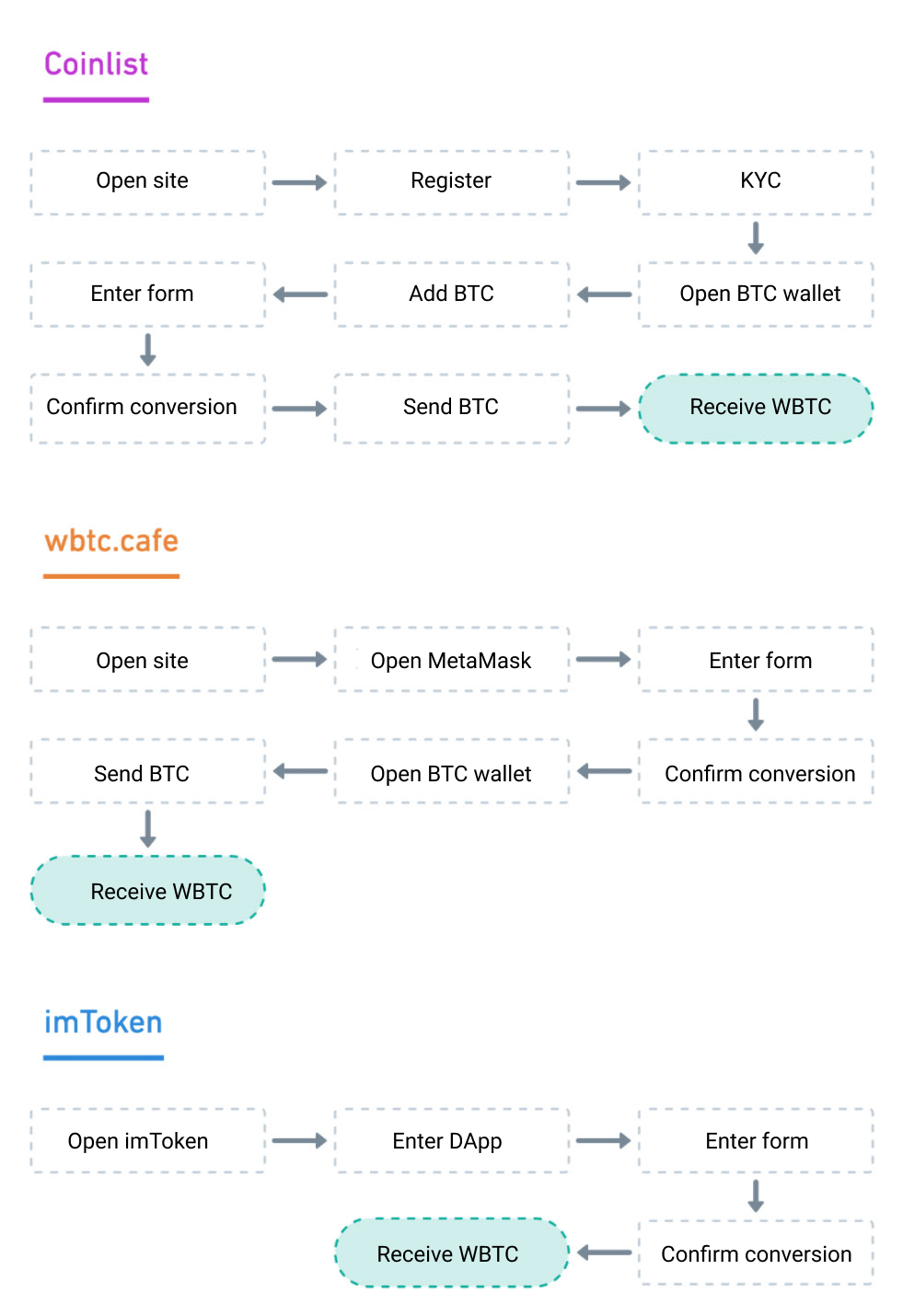 1. 1. Single maximum limit (updated on Jul 15, 2022): 10 BTC
2. BTC minting WBTC rate: 0.3% + miner fee
3. WBTC redemption rate: 0.3% + miner fee
4. Single WBTC redemption over 20 WBTC requires manual verification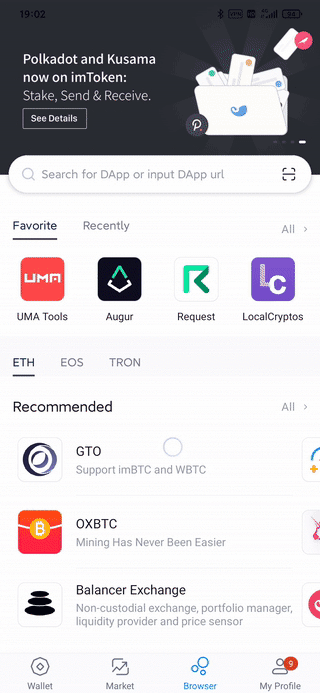 Due to the native support of Tokenlon in imToken wallet, users can convert WBTC to immediately trade and participate in DeFi.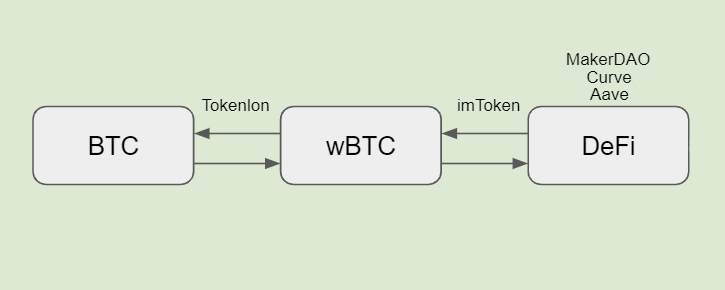 BTC-to-wBTC-to-DeFi in 2 steps
Risk reminder
Any profit-making is accompanied by risks. DeFi is essentially based on smart contracts. If there is a problem with the code, assets stored on DeFi contracts can be in danger.
Liquidity mining is the result of a combination of multiple DeFi protocols. This combination adds additional risk. Be reasonable in allocating assets and controlling your risk. In other words: Do your own research and only invest what you can afford to lose.