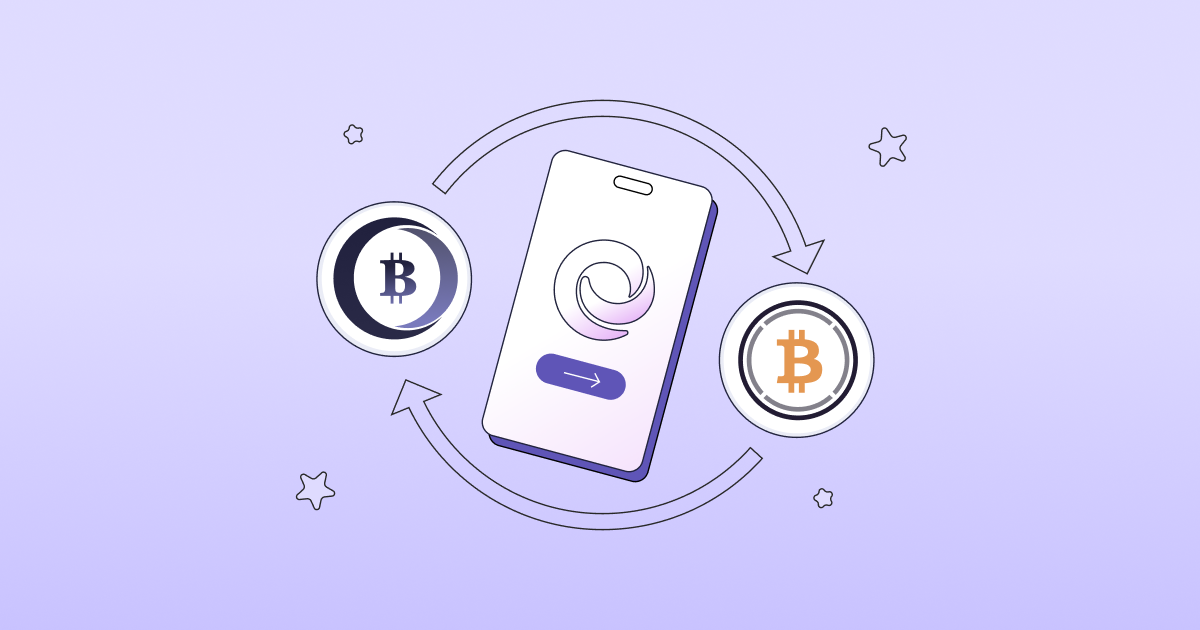 Background and Overview
In 2019, Tokenlon introduced the BTC cross-chain gateway services, unveiling imBTC—a solution empowering users to seamlessly move BTC tokens from the Bitcoin network to Ethereum at a 1:1 ratio.
This innovation, mirroring the success of WBTC developed in partnership with Kyber and BitGo, leveraged centralized asset custody. The transparency of imBTC's minting and burning operations, tracked via on-chain data, ensured the integrity of the 1:1 correspondence with the underlying BTC reserve. The architecture also enabled public audits, enhancing the overall transparency of the service.
Enhancing Compliance and Security
With an unwavering commitment to regulatory adherence and the security of on-chain transactions, we are enacting targeted adjustments to the Bitcoin cross-chain gateway services. These measures are targeted at to bolstering compliance with diverse international regulations while upholding the sanctity of fund flows, and ensuring that the platform is not misused by bad actors to commit illegal activities.
1. Implementation of KYB (Know Your Business) Audit Process
Tokenlon's Bitcoin cross-chain gateway services will implement an official due diligence process for Corporate customers only. Please contact us via email at support@tokenlon.im to apply for KYB. Users who have not completed KYB will be unable to use the service after August 31, 2023, at 15:59 UTC.
Users who obtained imBTC or WBTC through previous subscriptions can still perform redemptions normally. The redemption channel will close on December 31, 2023, at 15:59 UTC. Please complete redemptions or submit documentation for KYB as soon as possible.
2. Cancellation of imBTC Interest-Bearing Rights
In adherence to our commitment to compliance, we will be discontinuing the interest-bearing rights associated with imBTC holdings on August 31, 2023, at 15:59 UTC. This adjustment comes with sincere gratitude for the community's steadfast support over the past 4 years.
Due to the increasing costs on the blockchain network, the minimum redemption quantity for BTC is 0.01 imBTC. For users who do not meet the minimum redemption threshold, based on their imBTC holdings, you can choose one of the following methods to handle your imBTC assets:
Solution 1
Our exchange service at

https://tokenlon.im/instant

facilitates imBTC-to-WBTC, ETH, or USDT trades. Trading fees for imBTC-related pairs will have a discount until December 31, 2023, at 15:59 UTC.
Solution 2 (only for small balance holders)
A dedicated channel for managing small imBTC assets will be accessible. Interested users can initiate this process by contacting us at support@tokenlon.im. The channel will be open until December 31, 2023, at 15:59 UTC. We encourage swift completion of the asset handling procedure.
Friendly Reminder
1. Contract Address
To prevent potential scams, we advise users to verify the contract address for imBTC: 0x3212b29E33587A00FB1C83346f5dBFA69A458923.

2. Identity Verification's Impact on Redemption of imBTC and WBTC
Users who have not completed the identity verification process can still acquire imBTC or WBTC through Tokenlon's exchange function. However, it's important to note that they will not have the ability to redeem imBTC or WBTC obtained via exchanges.
Inquiries
For inquiries related to these forthcoming changes in our Bitcoin cross-chain gateway services, please do not hesitate to contact us at support@tokenlon.im.
We deeply appreciate your steadfast support.

The Tokenlon Team
Aug 24, 2023